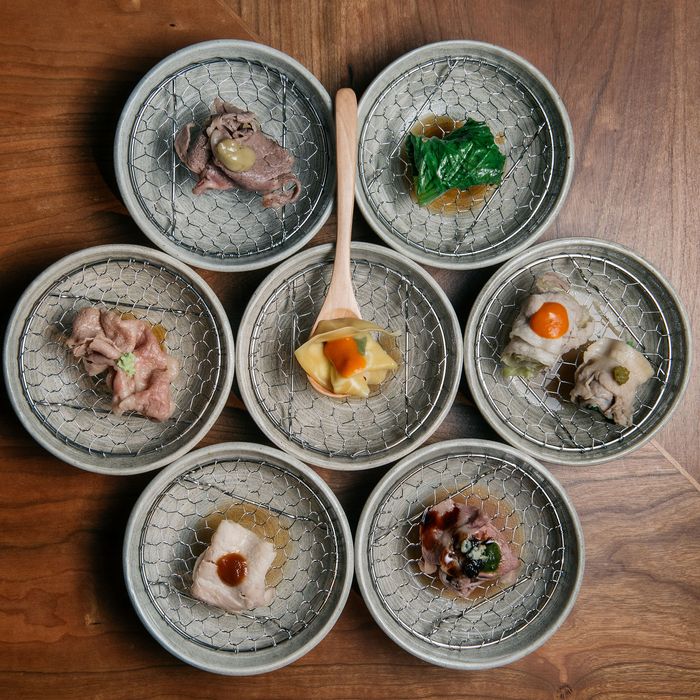 A sampling of shabu shabu offerings, clockwise from top left: washugyu beef with karajiru and bagna càuda sauce, enoki mushroom with lettuce and ponzu, pork belly with tomato and sesame sauce, washugyu beef with blue cheese and balsamic, pork belly with karajiru and miso sauces, washugyu beef with karajiru and freshly grated wasabi, and mozzarella with basil in the center.
Photo: Scott Heins
When Shabu Shabu Macoron opened in 2017, its chef Mako Okano argued that there was no other restaurant like it, where shabu shabu, or hot pot, became the centerpiece of an ambitious omakase meal. Fans will tell you that shabu shabu is a delightfully DIY way of eating, yet some were skeptical how the two formats would blend. The New York Times critic Pete Wells wrote that he "couldn't see the point" before going to Macoron, but became a quick convert who "sat there in something like a state of wonder." New York's Adam Platt was equally smitten, writing Macoron won 2018's "competition for pound-for-pound best new restaurant in town." GQ named it a best new restaurant this year, too. Now, the owners have quietly expanded with a second location, Shabu Shabu Mayumon, across the street from Kiki's in Chinatown.
This restaurant is run by Mayu Kanatani, who also spent time working at Mayumon and Macoron's sisters restaurants, Cocoron and Goemon. (Mayumon was tested as a Tuesday pop-up at Macoron, where Kanatani also helped out.) As successful as Macoron has been, Mayumon won't be a clone. The framework for the menu and some recipes were taken from the former, but Kanatani has deviated and will continue to do so. "It's a mixed idea from each," she says. "The main concept is to enjoy beef, and much more umami," offers Junki Ikeda, the restaurant group's COO.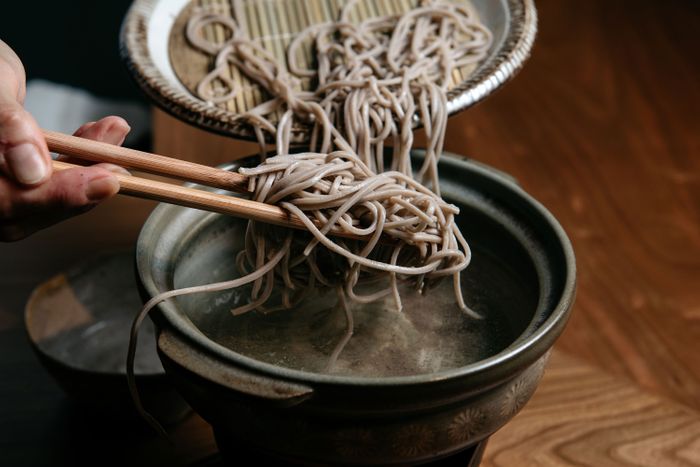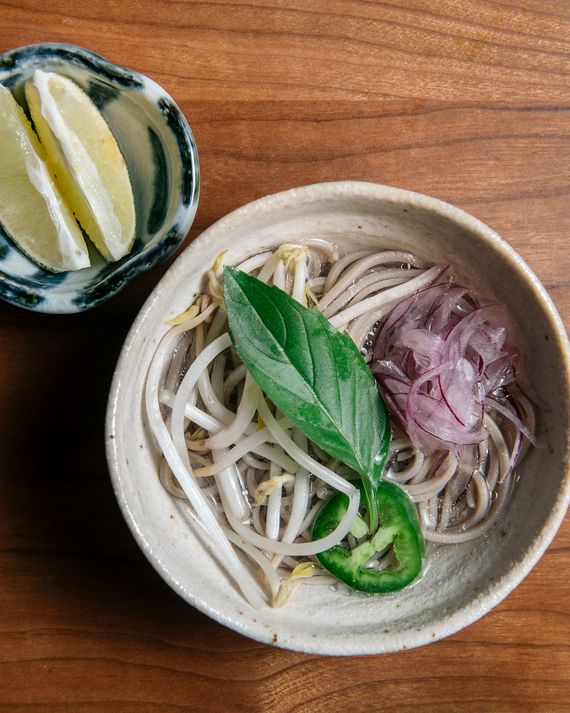 The $128 omakase meal begins with a trio of appetizers that are meant to reinforce the idea of shabu shabu — "swishing ingredients in a sauce or broth or something" as Kanatani puts it — which is the main show. There are some carbs, too, in the form of rice and soba courses, and shaved ice to finish. To drink, there's beer, wine, and sake. (By the end of the year, they plan to offer vegan and vegetarian menus as well.)
Starting with the appetizers, Kanatani also pulls influences from the cuisines of Spain and Italy. The first course is called ajillo, a nod to the famous shrimp dish but made with beef tongue, shrimp, and vegetables cooked in garlic and oil using the equipment for takoyaki. (It has anchovies and balsamic-soy sauce for good measure, too.) There's an Italian bagna càuda, with various crudités, and a final appetizer that could be described as shrimp with shrimp and more shrimp. It's Madagascar shrimp served with caviar, shiso, yuzu, ground shrimp, and, for the full effect, shrimp and miso sauce.
Following those appetizers, there are two shabu shabu courses separated by a palate cleanser of takana gohan, made with pickled mustard leaf, fried young sardines, and egg mixed into warm rice. The shabu shabu portion is focused on high-end Japanese beef, served with a variety of savory sauces. There are a few versions of pork belly — served with karajiru (a soba sauce made with bonito) and miso, sesame sauce and yuzu-kosho, and more — but mostly Miyazaki, like chuck roll with more karajiru, and washugyu beef. Kanatani serves more bagna càuda with her washugyu, which you'll also get with a combination of blue cheese, basil sauce, fig sauce, and balsamic sauce.
"I feel like Japanese love to make complex tastes. One dish, make sweet, at first bite you feel sweetness, then savory, and refreshing after the taste," Ikeda says. "We always pay attention to how that taste is changing in your mouth."
Following all that meat, there's a lighter course of a vegetarian soba with bean sprouts, jalapeño, red onion, and lime, followed by the kaikagori.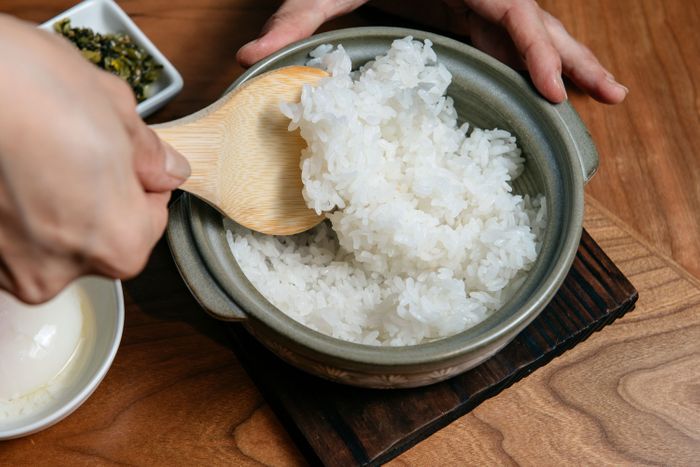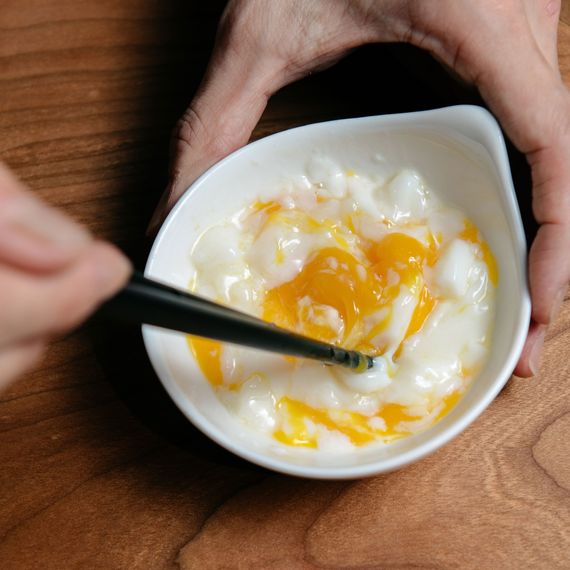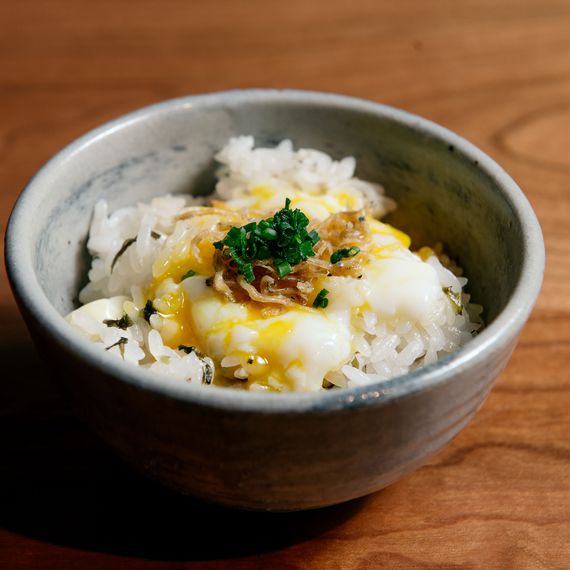 Mayumon is 20 percent bigger than Macoron with a whopping ten seats as opposed to eight, all of which are at the counter. Kanatani and her three cooks prepare the food in a tiny kitchen separated from the dining room by a counter. It proved too hard in this small space to make an open kitchen, but Kanatani does cook the soba in a more visible corner, adjacent to the counter, and prepare things like the beef tongue in front of customers. ("It's easy to make it and also more fun to show," Ikeda says.) The space itself is decorated sparsely — "more casual, with Japanese essence," Ikeda says — and Kanatani plays a soundtrack of what Ikeda calls "mellow jazz."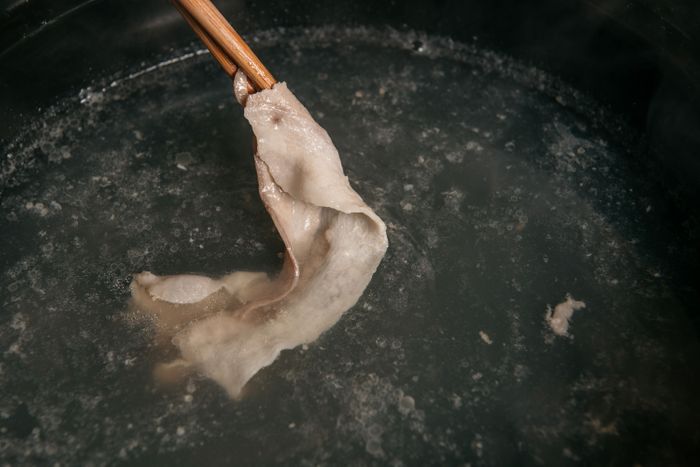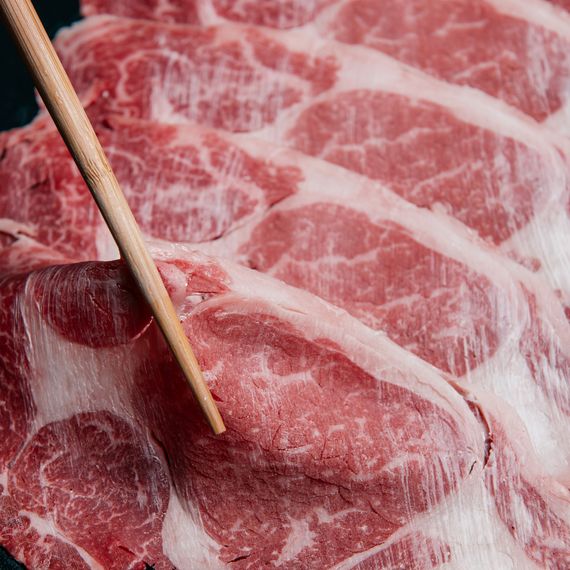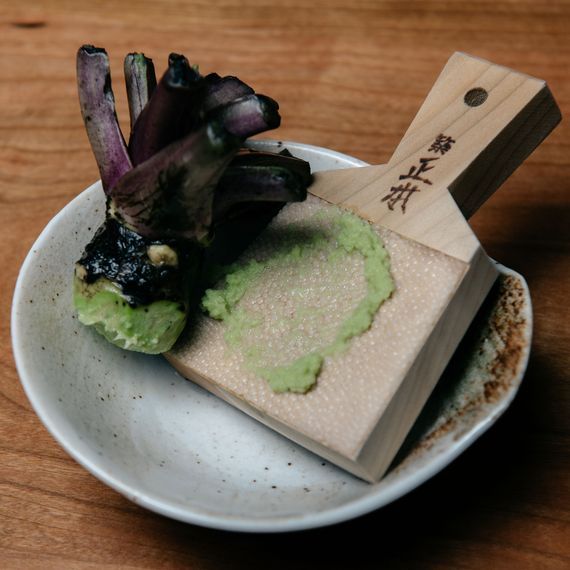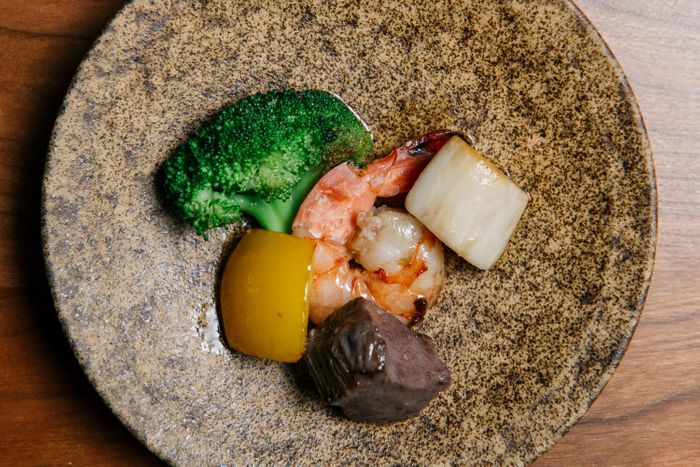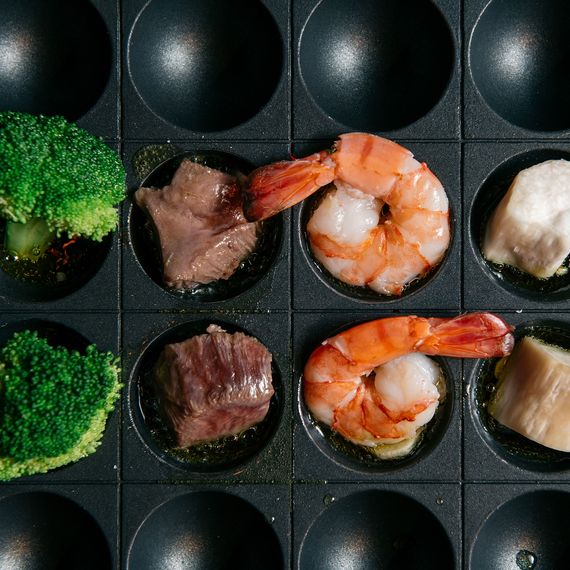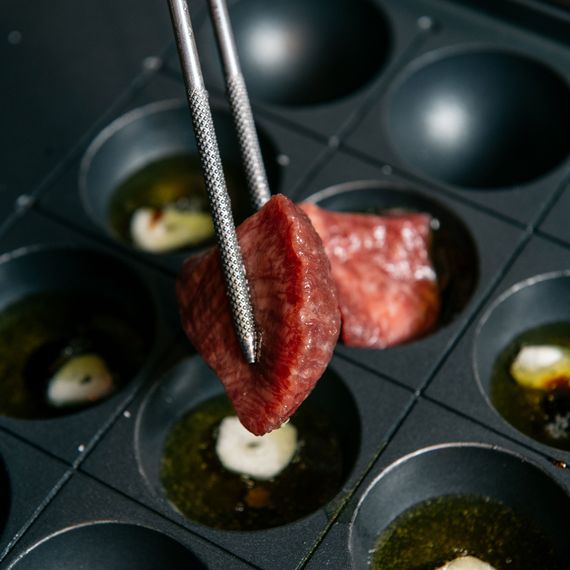 Shabu Shabu Mayumon, 115 Division St., nr. Allen St.; 646-476-7717