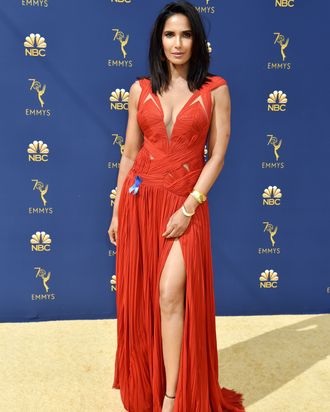 Photo: Jeff Kravitz/FilmMagic/Getty Images
Today, the streaming network Hulu announced an as-yet-unnamed series in which TV personality and food obsessive Padma Lakshmi will travel around the country spotlighting dishes "from the first Americans to the latest arrivals." The dishes will range from family recipes to those found at high-end restaurants.
Lakshmi is just the latest in a string of high-profile gets for Hulu as it prepares to compete with Netflix on the food front. The network recently established a relationship with social-media site Tastemade and has a project with chef David Chang and cookbook author Chrissy Teigen in the works.
There's no word yet on when Lakshmi's series will premiere, but expect ten episodes and a whole lot of eating.