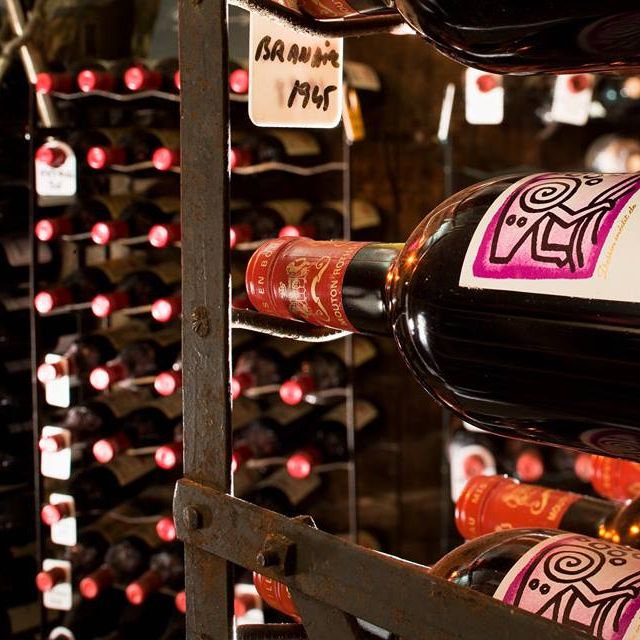 Maison Rostang's multimillion-dollar wine collection took four decades to build.
Photo: Maison Rostang
The Parisian wine world is reeling after reports that thieves got away with €400,000 to 600,000 ($450,000 to $675,000) worth of vintage wine in what is being described as a sophisticated robbery.
According to Newsweek, the criminals gained access to the wine cellar of Maison Rostang, a two-Michelin-star restaurant, by breaking into the Parisian catacombs and cutting a hole into the cellar wall, absconding with more than 150 bottles of vintage wine. What's more, the thieves knew exactly what they were looking for, targeting the more expensive and rare bottles, including Bordeauxs and Burgundys, in the 50,000-bottle collection. According to chef Michel Rostang, the collection took 40 years to build and some of the stolen wines can "never be identically replaced."
Rostang opened the restaurant in 1978, earning his first Michelin star one year later and his second in 1980. In its review of the restaurant, the guide cites Maison Rostang's "magnificent wine list."
The restaurant world is no stranger to heists of this caliber. On Christmas Day 2014, a similar theft was pulled off at Thomas Keller's French Laundry, in the Napa Valley, but the restaurant was able to get most of the bottles back after pleading with members of the insular wine community to share any leads. Police eventually traced the bottles to a cellar across the United States in North Carolina. One of the thieves was sentenced to 15 months in prison and another to three years, and they were ordered to pay nearly $600,000 in restitution.