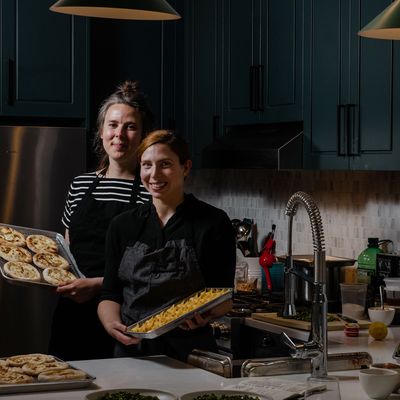 Bronwen Kinzler-Britton and Meryl Feinstein (right) shortly before a recent pasta dinner.
Photo: Scott Heins
Meryl Feinstein was unhappy with her job in PR, so she did what many disaffected young professionals do: She turned to comfort food. Specifically, she traded her job for a new one, heading to culinary school and eventually turning out lots of pasta in New York restaurants before launching her own stand-alone dining project, the Pasta Social Club. "A lot of people tell me they identify with my story," she says. "They're in corporate life and they're like, 'Oh my God, you changed the course of your career.' But it's not that hard. You just have to do it."
Now, along with Bronwen Kinzler-Britton, Feinstein hosts regular gatherings — for $100 or $150 per person, depending on the night and the venue — where the focus is on carbs and comfort. "Going to an event for the purpose of eating pasta and meeting people," says Emi Boscamp, a food editor for the Today show's website and a recent PSC attendee, "that's what people want to do."
It's also what Feinsten wants to do. "I can't believe I'm getting paid to make pasta and do whatever the fuck I want," she says. "This can't be real."
In the run-up to each event, Feinstein and Kinzler-Britton pickle vegetables, prepare pizza dough (a nod to Kinzler-Britton's days at Paulie Gee's), culture yogurt and ricotta, cure egg yolks, and make ice cream. "We prep as much of everything as we can, and then the only thing we have to do on the actual day of the dinner is to make all of the pasta, because we have six pastas on the menu," Kinzler-Britton says. "They're all different, and we have to make four different doughs."
Feinstein and Kinzler-Britton met while working in the pasta production room at Missy Robbin's Misi, where the two helped make thousands of pasta pieces each day. "I felt like I needed a focus as a chef," Feinstein says, "and pasta was the thing I loved doing the most. On my days off, I would make pasta at home. Pasta feels like an art, like a craft."
Pasta Social Club attendees are a diverse bunch, counting food editors, corporate types, and IT specialists among their ranks. "I just never had success meeting people outside of work other than my co-workers and my husband's co-workers," Feinstein says. She hopes people will come to the dinner club as much for the food as for the opportunity to meet new people. "It's about fostering that connection and saying, 'Oh, I ate an incredible meal, but more important, I met somebody new,'" she adds. "Restaurants are not really the place for that."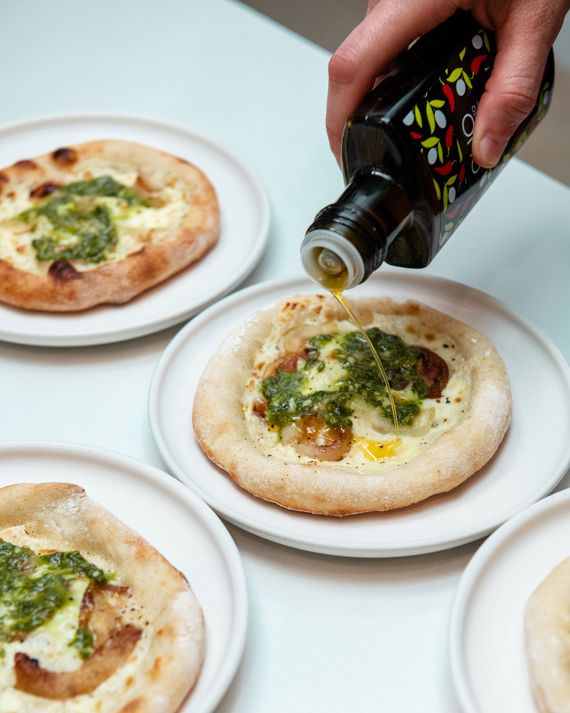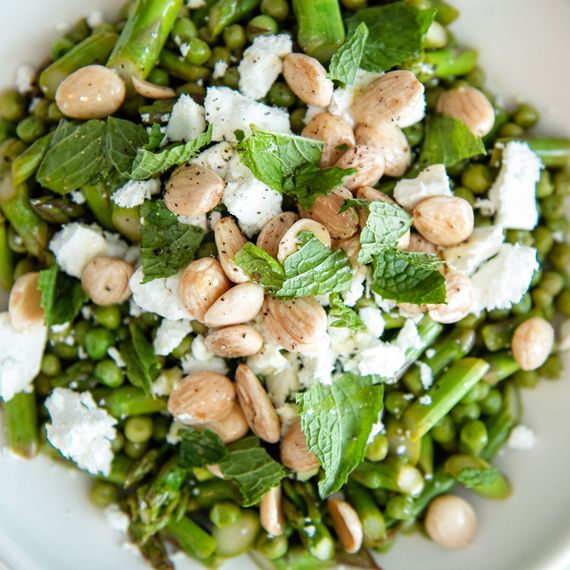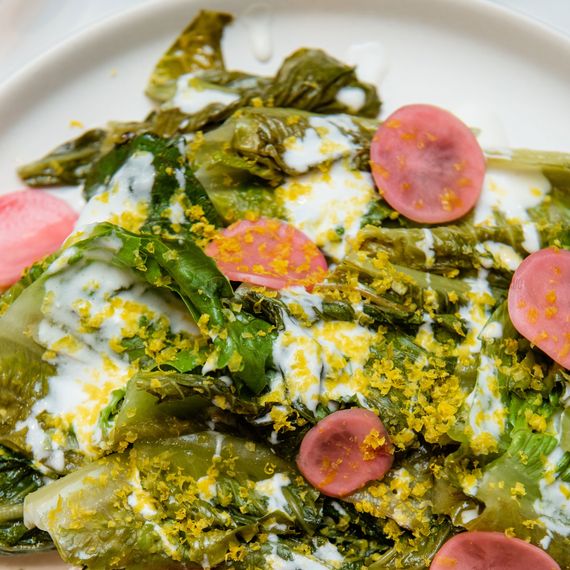 The women break up the pasta deluge with seasonal appetizers, such as (pictured clockwise from above, left) miniature pizzas with fresh ricotta and salsa verde; a pleasantly salty spring-pea-and-asparagus dish sprinkled with ricotta salata and Marcona almonds; and a rustic griddled Caesar salad drizzled with yogurt, Italian fish sauce, and cured egg yolks.
The first pasta dish at a recent event featured the ricotta-filled "Beginner's Tortolloni" (pictured above, left) drizzled with balsamic vinegar and brown butter. It was inspired by Feinstein's honeymoon in Modena, where she made pasta for the first time. The mezzaluna (above, right) is a nod to Kinzler-Britton's Texas roots and is stuffed with spicy brisket that is slow-cooked sous-vide-style for 26 hours. Before it goes out, the pair tops it with barbecue sauce, brisket jus, and escabeche relish.
With every event having sold out so far, Kinzler-Britton and Feinstein have decided to pursue pasta full-time, relying on a chef residency with the supper-club service Resident. "When all these things started to unfold for us, it just seemed too big to pass up," Kinzler-Britton says. "It was very tough to quit for me, but I've had no regrets whatsoever about it."