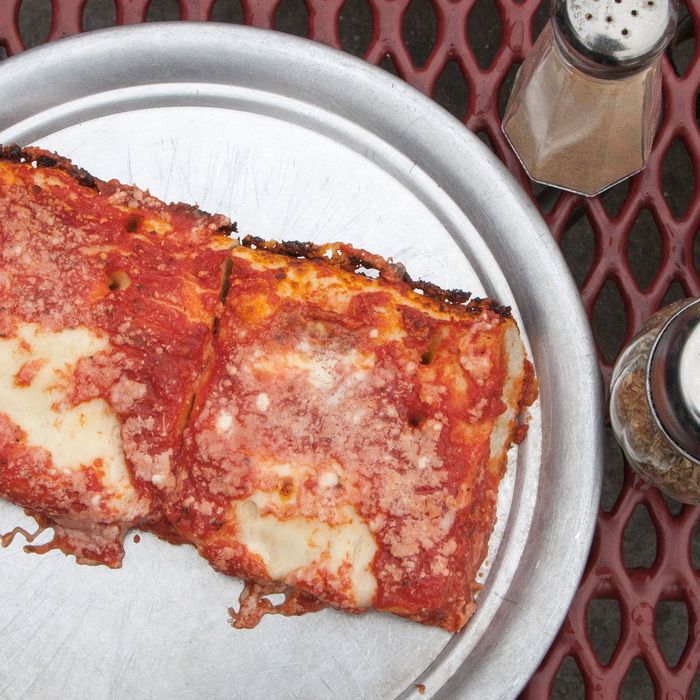 L&B Spumoni's sauce-topped square slices.
Photo: Dominic Perri
Between Juliana's and Grimaldi's, Dumbo is already one of the city's pizzatopias. But that hasn't stopped the folks from L&B Spumoni Gardens from setting up shop in the neighborhood — directly across the street.
Yesterday, the Post confirmed that the iconic square-slice shop, celebrating its 80th anniversary this year, will open a second location at 46 Old Fulton Street. In April, L&B owners filed permits to install pizza ovens but were hit with a work-stoppage order in May for several violations. So there's still no official opening date.
Meanwhile, the owners of Juliana's and Grimaldi's don't seem worried; Matthew Grogan, co-owner of Juliana's, told the Post, "There's so many good pizza places in Dumbo and New York, so what's one more?"