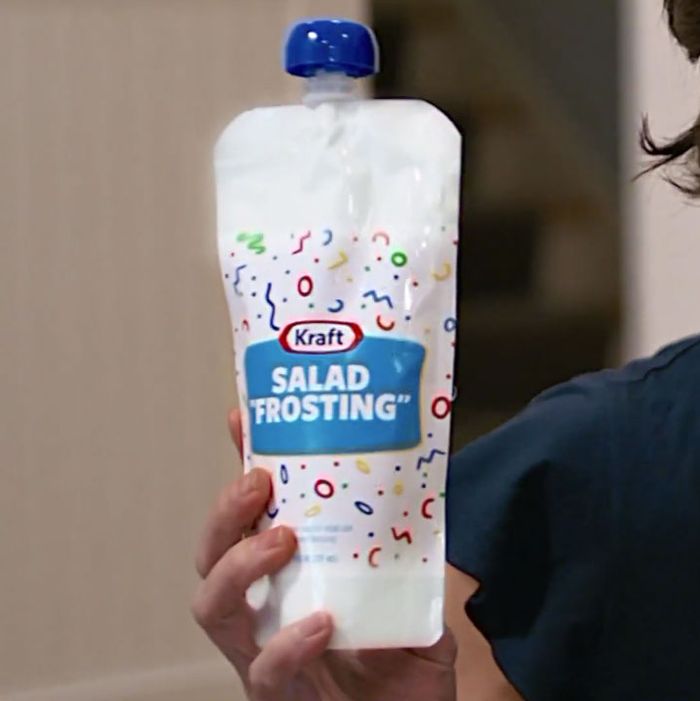 Frosting … it's for salad.
Photo: Kraft
In a marketing gimmick that was almost definitely conceived after several bong rips, Kraft has officially introduced a new product that it calls "Salad Frosting." It is — spoiler — ranch dressing, packaged in a festive squeeze bag. In a release, Kraft calls it "a match for dinnertime bliss." In our mind, Grub Street calls it "the logical conclusion of the American Experiment."
The idea, you might guess, is that this new name might trick kids into thinking vegetables are more like cupcakes. As America's foremost lover of ranch dressing, I can say with ironclad certainty that the product is as vile-sounding as it is stupid. It will, alas, probably be a massive success.