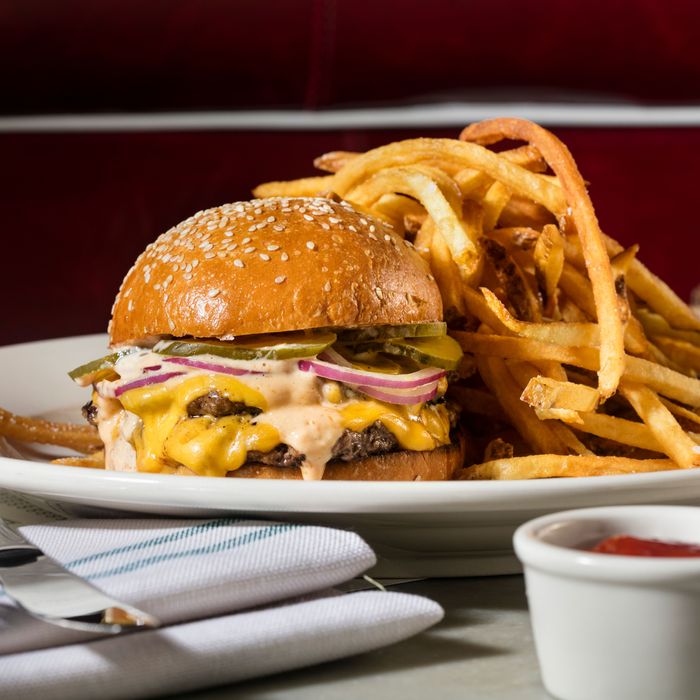 There's a burger, of course.
Photo: Melissa Hom
Like a Franco-American phoenix rising from the ashes of the Meatpacking District, Pastis is back, swinging its doors open for dinner tonight. It's been five years since Keith McNally closed his seminal brasserie, a restaurant that pulsed with a culture of sex, celebrity, and steak frites. Now, it is back — in a new location with a refreshed look — courtesy of both McNally and the restaurateur Stephen Starr. But can this new Pastis possibly be as impressive as version 1.0? Wasn't the food at the original sort of … whatever? And does anyone really want to go to the Meatpacking District anymore? Grub Street has assembled this handy primer, which should hopefully answer all your questions.
I just moved to New York. So fun! I love Murray Hill. Why does everyone keep going on about this old French restaurant?
The original Pastis was a restaurant, yes, but it was also a shrine to New Yorkness, or at least a particular fantasy version New York, envisioned by one very influential restaurateur and enjoyed by the famous and unfamous alike.
So will I see celebrities at the new restaurant?
Maybe!
Like who?
Time will tell. Lorne Michaels and Anna Wintour are known McNally devotees, so they'll probably drop in from time to time. Other options might include: Luka Sabbat, Kevin Durant after he comes to the Knicks, the Kardashian brood and their various hangers-on, Will Smith going full Instagram dad, Jonah Hill in streetwear with his sister Beanie Feldstein, maybe Adam Driver or Hasan Minhaj?
So why did it close if the place was so cool?
Real estate! Construction caused the restaurant to shutter in 2014, in what was billed as a temporary thing. But it turned out to be not-so-temporary when Restoration Hardware took over the space. And there is nothing more New York than building something cool, making a new neighborhood desirable, then watching as mall stores ruin it.
Oh, so it's not the original location?
No, but it's down the street.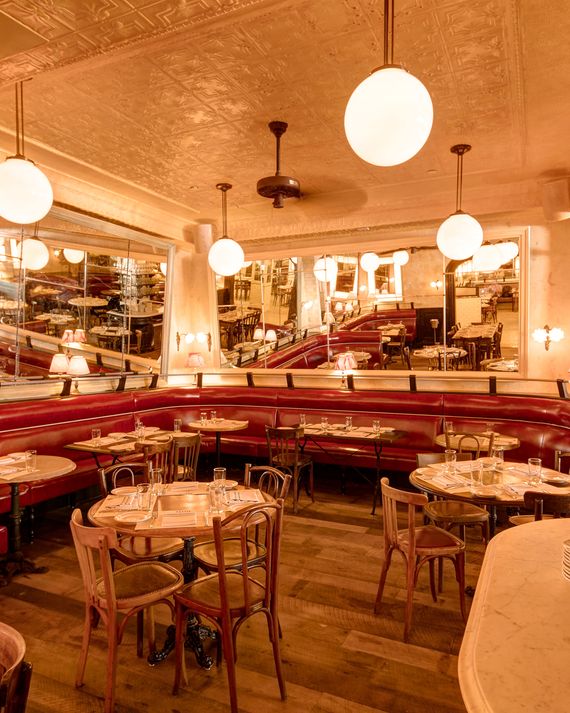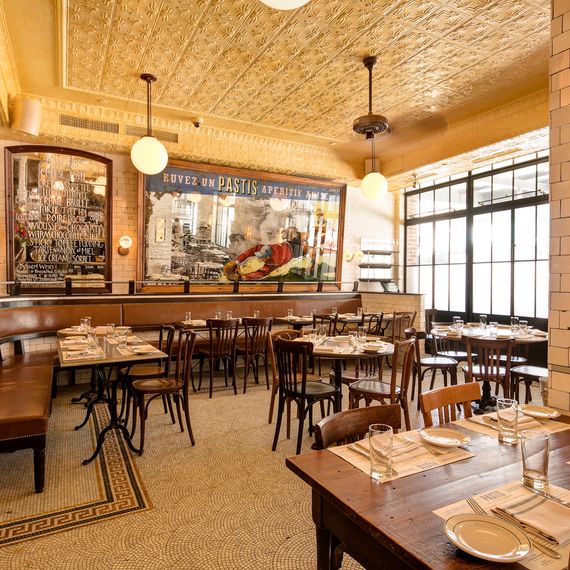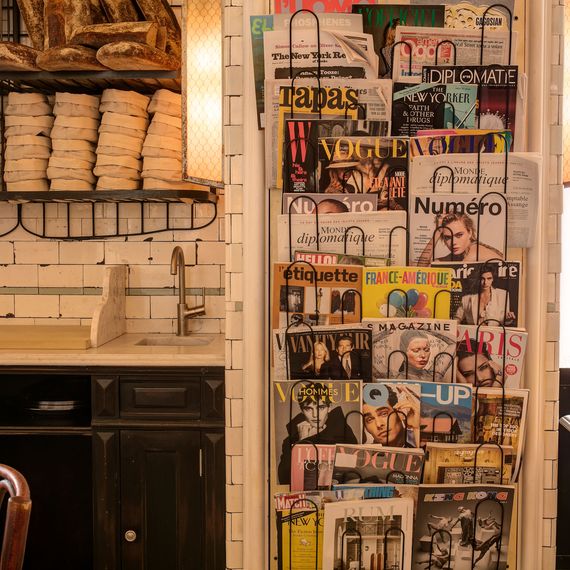 Okay. Is the old gang back together?
Nah. Ex-McNally culinary overlords Riad Nasr and Lee Hanson are at Frenchette, bartender Dushan Zaric opened Employees Only a while back, and Sascha Lyon is out in L.A. The chef at Pastis 2.0 is a Stephen Starr guy: Michael Abt, who worked at Washington D.C.'s Le Diplomate, Philadelphia's Parc, and as a Starr corporate chef.
Why isn't McNally going it alone?
The restaurateur had a stroke a couple years ago. (McNally's children Sophie and Harry have been involved in running his restaurants since.) This led to some Pastis investors to back out which, reportedly, at least in part led to Stephen Starr's involvement. And it is Starr's company that will oversee day-to-day operations.
Will the new restaurant at least look the same? There will be old mirrors, right?
There is actually a little known New York City law that states a Keith McNally restaurant may not open without subway tiles and vintage mirrors.
What about the menu?
It's a 50/50 split of old and new dishes. Yes, even restaurants that are self-consciously meant to evoke a timelessness and sense of the past must evolve and change with the times …
How so?
We're just going to break it to you: There's avocado toast. Only they're calling it avocado and toast. That's the McNally touch.
Why mess with the menu if the place was so famous to begin with?
Starr, for one, thinks they can take the original template and improve it: "The cuisine was good before," Starr wrote in an email to Grub, "but it was more about the comfort of the place and the familiarity of the people to each other" — that's his way of saying the food was famously mediocre — and, "20 years later, the NYC dining scene is a different beast, so we're adding some new dishes like the skate Moutarde, veal Escalopes and the filet au poivre."
They aren't going to ruin the steak frites, right?
As Starr himself wrote: "We couldn't reopen this restaurant without the steak frites and steak sandwich or we fear there might be riots."
All right. Will I be able to eat all three of my meals here when I want to?
Yes, you can start your day with quiche Florentine, have the famous steak sandwich for lunch, and end your night with some duck.
Will it be hard to get a table?
Definitely. But at 8,500 square feet, the new location is at least 2,000 square feet bigger than the original. There are 180 seats inside, but you will probably be 1,700th person in line today and, if you don't personally know an Olsen twin, you might be sitting in Siberia until the heat on this place dies down.
What if I want to sip my Kir Royale and eat oysters en plein air?
You're in luck! There's an outdoor patio with 30 more seats.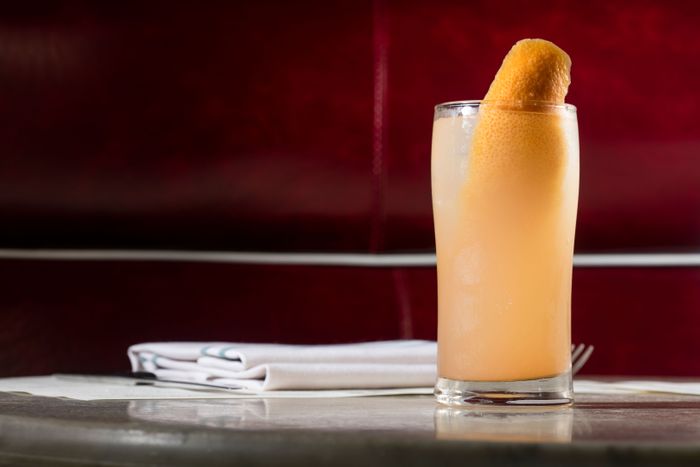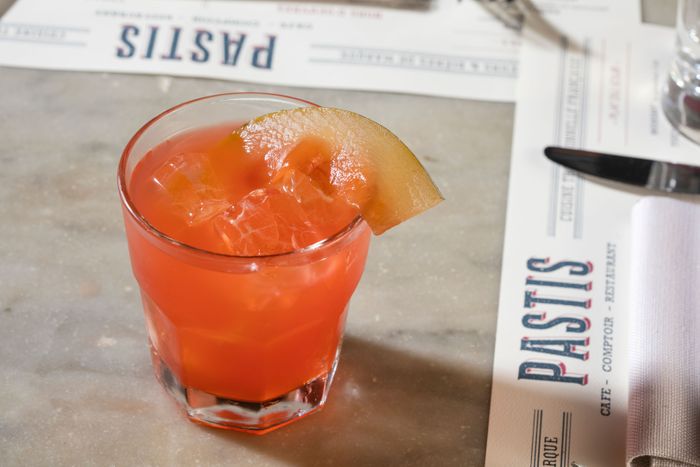 I hear brunch was a scene.
Former bartender Ivan Papic once told Grub, "Sunday brunch was a specific animal." This brunch will no doubt be its own, specific animal, probably one with more European tourists.
I live in, let's say … Miami. Should I book my flight to eat here?
Don't worry. Starr told Eater the other day that "we will probably do Pastis in a few other locations in the United States," so if you live somewhere like Miami, Philadelphia, or Vegas, you can probably expect to see your own outpost one day.
Will people still have sex in the restaurant?
The whole operation feels far more corporate and structured, so we wouldn't count on seeing too much in-booth copulation.
Boring! Will there at least be a burger?
Duh.
And fries?
Very much oui to the frites.
Pastis, 52 Gansevoort Street, nr. Greenwich St.; 212-929-4844