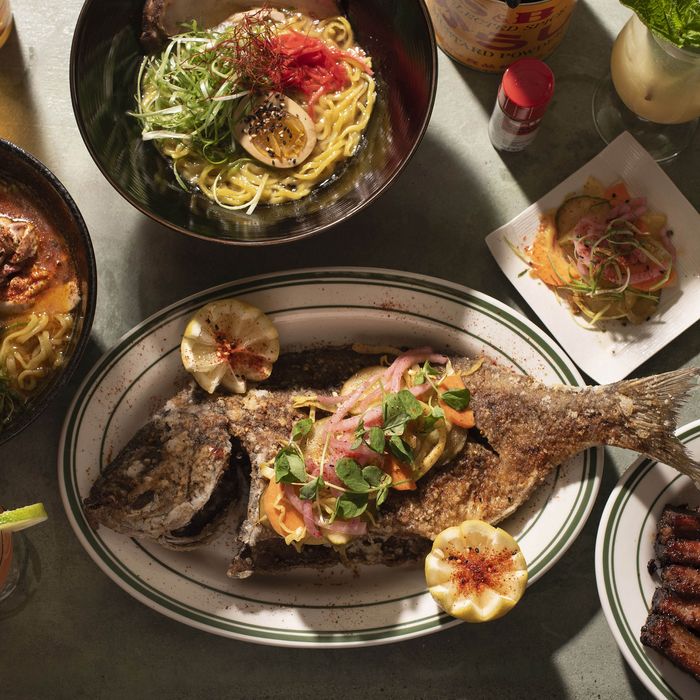 The restaurant is in the space formerly occupied by Glady's Jerk Center.
Photo: Liz Clayman
Ramen doesn't exactly come to mind when thinking about summer, but that hasn't posed much of a problem for the folks behind Mo's Original, a new Japanese-Caribbean ramen spot from the Glady's Caribbean team in Prospect–Lefferts Garden.
"We're at a point where the ramen definitely seems to be what people are coming in for most consistently right now," co-owner William "Mo" Garfield says.
Before setting up shop in Brooklyn, Garfield helped run three Japanese restaurants in Portland, Maine, and spent time cooking at ramen and yakitori shops across Tokyo. His travels and love for Japanese cuisine inspired Garfield to finally try his hand at running his own ramen shop: There are five ramen options to choose from, including Classic with chicken broth, noodles, pork loin, scallions, ginger, and black garlic oil; Smoke, featuring a smoked version of the broth plus white onion and chili threads; and the brothless Spicy Chili with soy dashi, charred cabbage, pickles, almonds, and an egg yolk.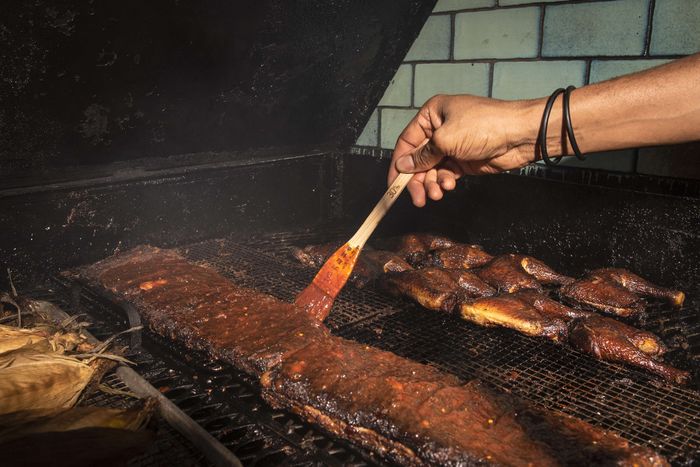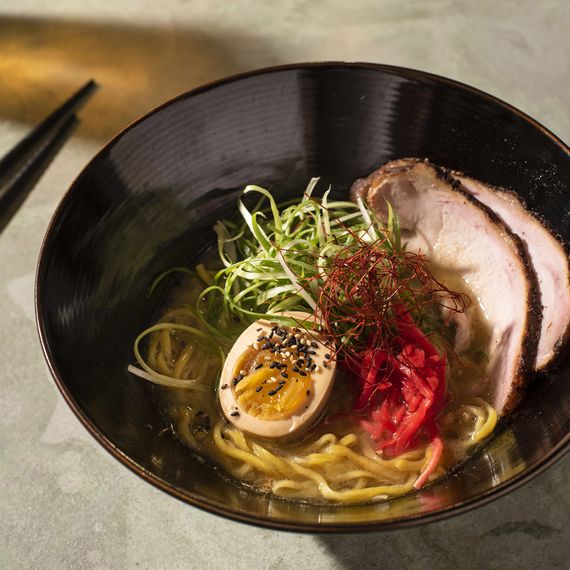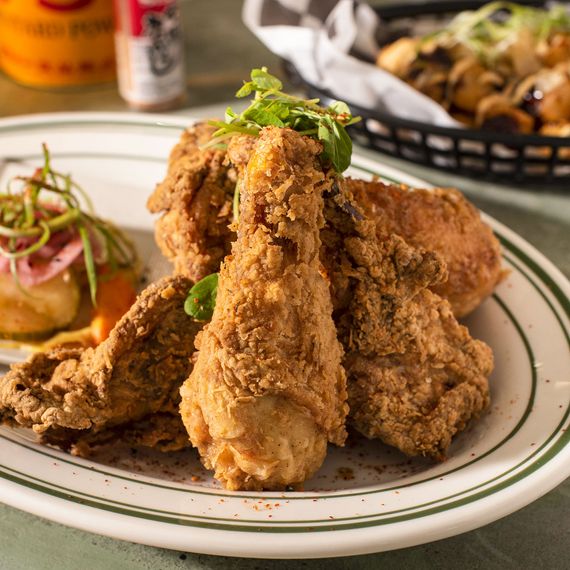 "The ramen is certainly what I've been putting a lot of my time and effort into," Garfield says. "Everything is from scratch. We're making our own soy condiment, our own salt condiment, all of our garnishes, all of our oils are from scratch."
Still, the team, which includes Glady's chef-owner Junior Felix, didn't want to lean too heavily on the dish and have included plenty of Caribbean and American comfort food on the menu too: Smoked spicy chicken with Scotch bonnet pepper, pork loin, ribs, a burger, fried chicken, and whole fish, which alternates between porgy and snapper depending on what's available and fresh.
Glady's acolytes may be surprised to discover that the drinks menu at Mo's is decidedly pared down compared to its sister restaurant, which has become something of a destination for highbrow tiki cocktails. Instead customers can choose from seven cocktails and highballs (all with five ingredients or fewer), three house wines, local and imported sakes, and draft beers from New York and Maine breweries like Other Half and Oxbow.
"We wanted to create a super-casual spot centered around ramen, but also have enough comfort food on the menu to encourage people to check it out during the summer months," says Garfield.
Mo's Original, 453 Rogers Ave. at Lincoln Rd.; no phone