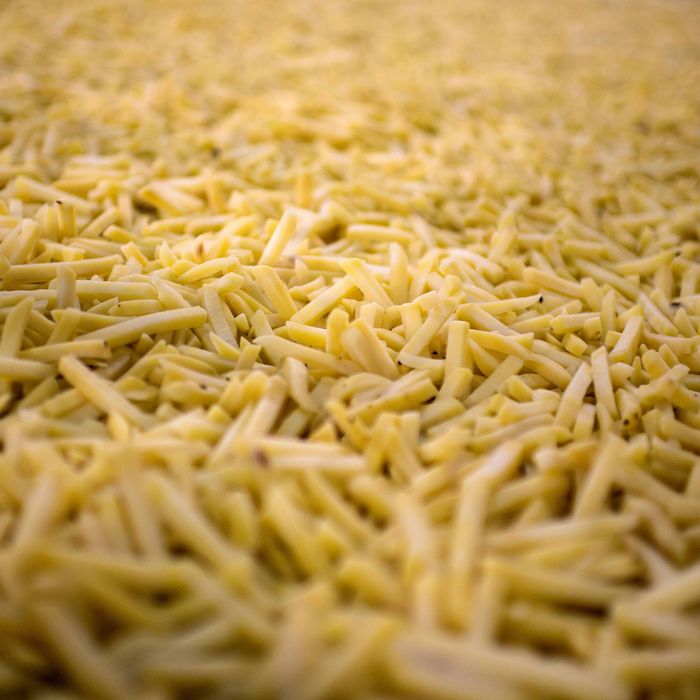 Unlimited fries you say?
Photo: Martin Bureau/AFP/Getty Images
Grub would like to announce we're taking a vacation to a "not so secluded area of Tallahassee." Next month, we're heading south for the Frye Fest, which promises to be the most exciting development in American food since we decided salads could be made of cookies: "an immersive fried potato festival." If that sounds like your life, then okay Grub's too, but still. This is a day of unlimited fried potatoes (for $20 or $25) in not one but three styles (French, waffle, and curly — the best!) served in four variations (that's 12 fries) all with a chance to see Florida Man resurface? Granted, his presence hasn't been promised and his whereabouts have been unknown for months. But it's an immersive  fry fest. How could he not show up?