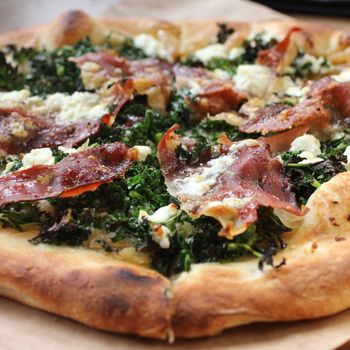 No more of these amazing pizzas.
Photo: Melissa Hom
It's been nearly two months since New Yorkers learned that Jonathan Waxman's "literally perfect" restaurant Barbuto would soon close its doors for good. But, boy, did those two months fly by and now the restaurant's final day of service — a sure-to-be-mobbed lunch hour from 12 to 2 p.m. — has arrived.
Unsurprisingly, folks from across the food spectrum are taking it hard and taking to social media to mourn in public. After all, misery loves company. Check out the touching tributes and outpouring of love for the iconic Barbuto below from the likes of Danny Meyer, Dominique Ansel, Ruth Reichl, Chrissy Teigen, and more.