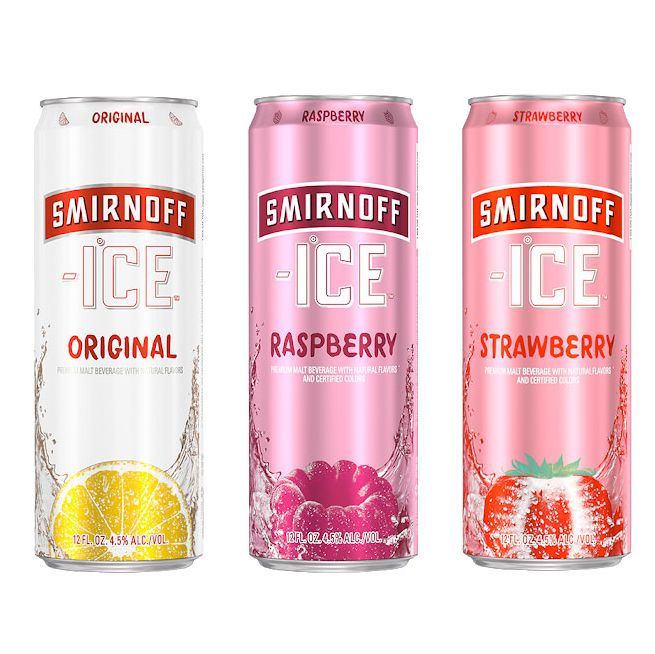 Uh, now in a can?
Photo: Smirnoff
Is it just Grub, or is the simulation so broken that history is now repeating at an increasingly fast clip? Think about it. Doesn't it feel like we're living in some bizarro version of 2008? Vampire Weekend is good again. Everyone is mad about the way HBO ended its prestige series. And, now, Smirnoff Ice is somehow back in the news, with a totally new way to ice your friends: The stuff comes in aluminum cans.
Anyone who remembers icing will also remember that, despite the connotation of its name, the real move was to hand a friend a warm Smirnoff Ice. Something about a warm can of this alco-soda seems somehow … meaner? Nevertheless, the development comes a year after the once-viral drinking game of icing was again part of the national conversation. The cans look like if LaCroix made wine coolers, so the benefit here is that they make make it easier to booze on the beach or in the park. (They're available in 12-packs of flavors including original, raspberry, strawberry, and margarita, as well as the limited-time red, white, and berry.) This is also, no doubt, an attempt to tap into the increasing popularity of malt beverages, driven somewhat shockingly by the growth of hard seltzer sales. Other brands have started drinking from this well, and earlier this year Corona released Corona Refrescas, its first non-beer, flavored malt beverage.
2019 is already shaping up to be a big year for beverages you don't really want. Along with Corona Refrescas and Smirnoff Ice in a can, Coca-Cola has brought back New Coke as a promotional tie-in for the third season of Stranger Things. When it debuted in 1985, the beverage was considered the greatest disaster on American soil since Pearl Harbor. It was pulled from shelves within months, but for some reason has been resurrected. If it was not clear, something is very broken.