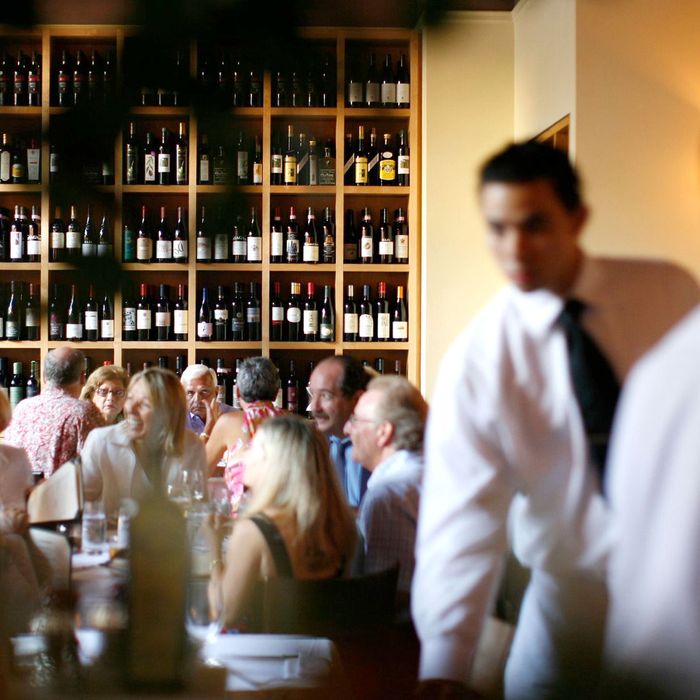 It's near impossible to put a number on the damage caused by Mario Batali's actions, but now there is at least one concrete data point out there. It's the 30 percent revenue drop Chef Dave Pasternack saw at Esca, the restaurant he founded with Joe Bastianich and Mario Batali in 2000.
The info comes via a New York Times interview with Pasternack about his decision to buy the restaurant from B&B Hospitality. According to Pasternack, the struggle began as soon as news broke of Batali's misconduct in December 2017. "I was never able to get the restaurant back to where it was before it all came out," he told the Times, adding that loyal customers to the Theater District restaurant told him point blank that they couldn't patronize the restaurant as long as Batali was associated with it.
In addition to buying out the restaurant alongside partner Victor Rallo, Pasternack has temporarily closed Esca for renovations to both the space and the menu, which should be completed by June. Batali's stake in the rest of B&B Hospitality's restaurants was bought out in early March.