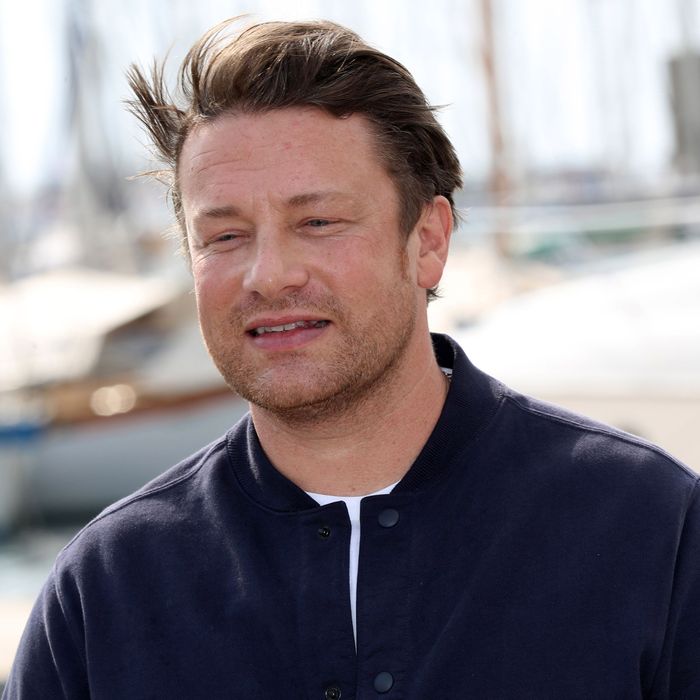 Celebrity chef Jamie Oliver.
Photo: Valery Hache/AFP/Getty Images
Jamie Oliver is one of the most famous chefs from England — and in the world. His restaurant empire in the United Kingdom is also crumbling and possibly kaput. The restaurant group has gone into administration, which is the very British way of saying "liquidation." As a result, 22 of Oliver's 25 eateries will close, and up to 1,300 employees could lose their jobs.
While a buyer is sought, the only three restaurants to remain open will be those at Gatwick Airport. Last year, sales at Oliver's Jamie Italian chain fell by a whopping 11 percent, and the business would have gone bankrupt without added funding from the chef himself.
These woes are not new: Oliver closed the last of his Recipease shops in 2015, and in 2017 his remaining Union Jack restaurants were shuttered while his food magazine also folded. At the same time, Jamie's Italian has expanded internationally through a franchising model that has brought it to Australia, Brazil, Russia, Singapore, and other countries. The franchised restaurants are not affected.