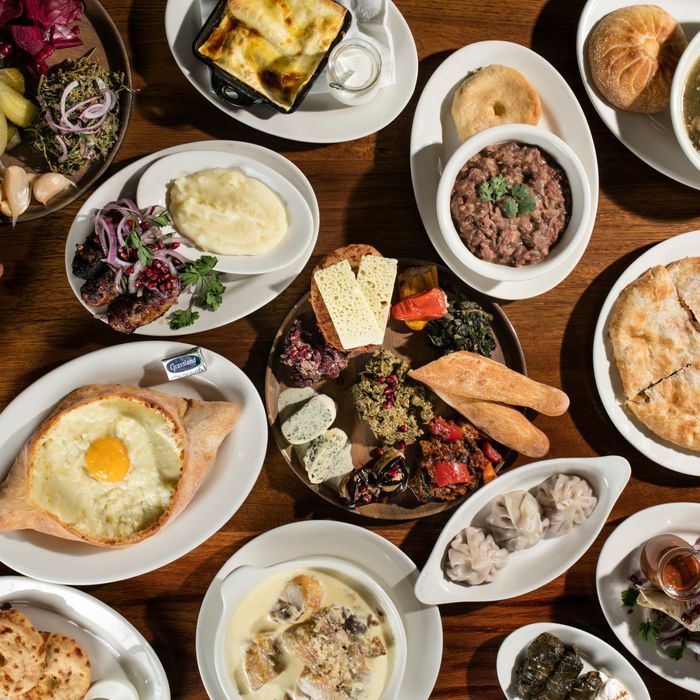 A Georgian feast at Chama Mama.
Photo: Melissa Hom/New York Magazine
For those unfamiliar with the joys of Georgian breads, adjaruli khachapuri is a small loaf with tapered ends and a hollowed-out center filled to the brim with melted cheese. It's topped with an egg and enriched with butter. When it arrives at your table piping hot, it looks like a bread canoe that sprung a leak on a lake of molten fromage, or something that might have been invented by a Georgian cook who did a stage at Pizza Hut. It is, for most sentient beings, irresistible. The very words adjaruli khachapuri can trigger in the Underground Gourmet a drooly response that would have greatly interested Dr. Ivan Petrovich Pavlov. Georgian restaurateurs in New York naturally play up these cheese-bread canoes. One enterprising millennial, leaving nothing to chance, even named her Williamsburg restaurant Cheeseboat.
So it's not surprising to find ADJARULI KHACHAPURI printed in extra-large type on the menu of the terrific new Georgian restaurant Chama Mama in Chelsea. In fact, an entire section of the menu is devoted to Georgian breads. In addition to a top-notch adjaruli khachapuri, the kitchen does a grade-A lobiani — the pastrylike dough stuffed with mashed kidney beans that bridges the gap between a spanakopita and a knish. And yet there's a lot more to get excited about at Chama Mama than cheese-bread canoes and kidney-bean pies.
The restaurant is the passion project of Tamara Chubinidze, a footwear-industry entrepreneur-turned-ambassador of her native cuisine. The chef, Nino Chiokadze, used to cook for the president of Georgia. And the bread guy is a seasoned pro. In an effort to appeal to a wide Manhattan audience, they've kept the traditional flavors and recipes, updating only the delivery system. The long two-room space is spare and modern, devoid of folksy whimsy; sauces and desserts are served in cute glass jars; explanatory wall signage and menu blurbs describe the crucial role of the clay tone oven, which lies dormant while Chubinidze awaits a signoff from the city.
On increasingly frequent visits, the Underground Gourmet gobbled renditions of such old-country classics as tolma, hot lamb-stuffed grape leaves; ekala, pickled sarsaparilla greens mingled with a spicy walnut paste; and gebjalia, little roulades of fresh cheese seasoned with mint and chiles. Among the large plates, you want the shkmeruli (essentially roast chicken in a bowl of cream-of-garlic soup) or the butcher's special whenever it's a minced beef-and-pork kebab rolled up in a lavash like a Persian rug. Better than both is the chakapuli with braised lamb, a soupy stew of tender meat whose superb flavoring agents are a sour-plum sauce and a truckload of tarragon. It doesn't look like much on the plate, but on the palate, it's high-octane, adjaruli-khachapuri-level stuff.
Another thing you may or may not know about the foodways of Georgia is that Georgians are not big on sweets. In other words, skip the cheesecake, the panna cotta, and the Death by Chocolate. But do inquire about the off-menu korkoti, a honeyed wheat-berry dish served traditionally at wakes, and untraditionally at modern Manhattan Georgian restaurants out to convert the general public into impassioned devotees of their cuisine.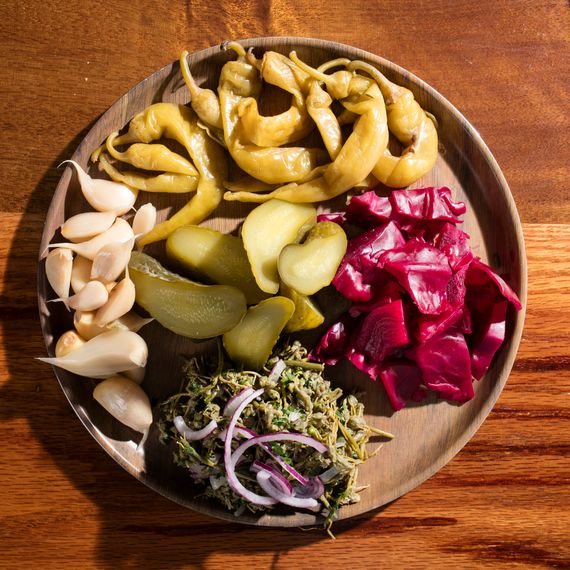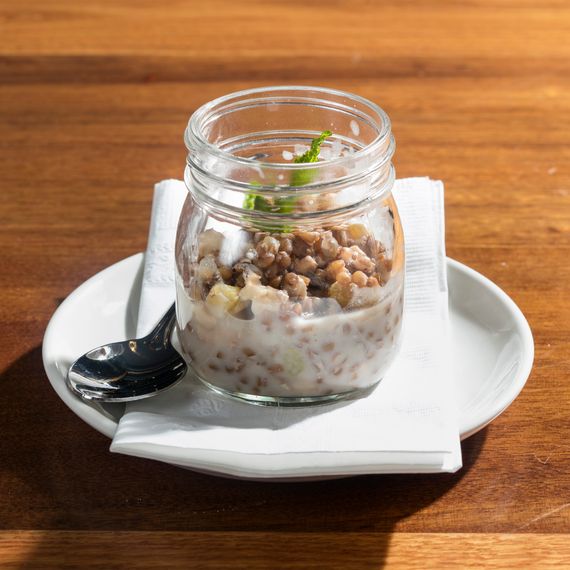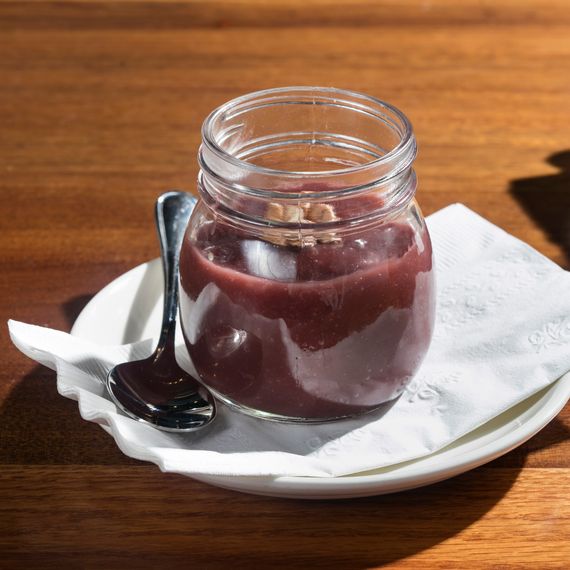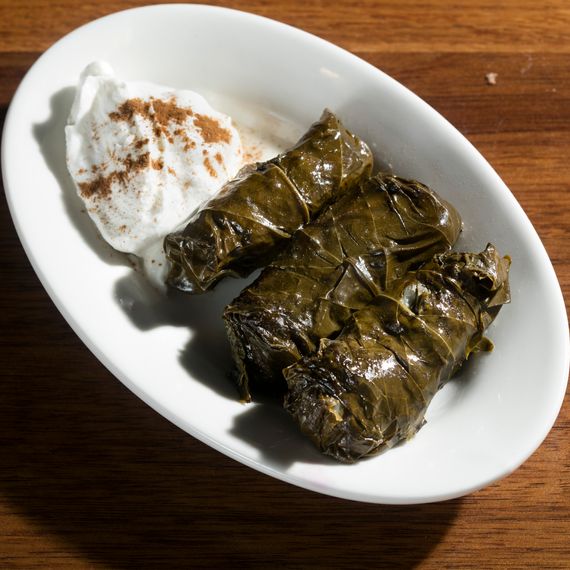 149 W. 14th St., nr. Seventh Ave.; 646-438-9007
*A version of this article appears in the May 27, 2019, issue of New York Magazine. Subscribe Now!