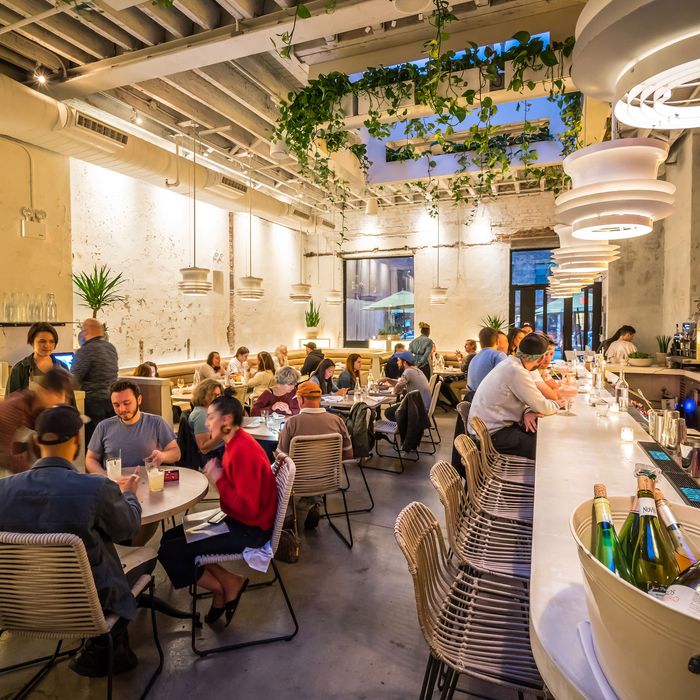 Oxomoco is one trendy New York restaurant on Resy.
Photo: Noah Fecks
Resy's start-up days are over. American Express has acquired the online-reservations platform, which has positioned itself as a more nimble competitor to OpenTable. The news comes half a year after Resy acquired fellow start-up Reserve, its primary nemesis in the reservation wars. The deal is expected to be completed this summer.
Both Resy and Reserve were launched to challenge OpenTable's monopoly over the reservations market, but they were relatively small potatoes (OpenTable works with 50,000 restaurants, Resy with 4,000). But American Express brings a lot of firepower to this table and seems to be digging it. Resy is the third restaurant-reservations service the financial-services company has acquired recently, the others being the U.K.'s Cake Technologies and Japan's Pocket Concierge.
While OpenTable has the numbers, Resy is where you have to go to get a table at many of New York's most exciting restaurants, like Oxomoco and Van Da. Resy's MO has also been to make reservations easier for restaurateurs, through services like the inventory program ResyFly. In addition, it has been partnering with restaurateurs for event series like the Neighborhood, which brings some of Gabriel Stulman's favorite neighborhood restaurants from around the world to Simon & the Whale. And Resy co-founder Ben Leventhal tells the San Francisco Chronicle that a loyalty program, something it tested last year, is also in the cards.