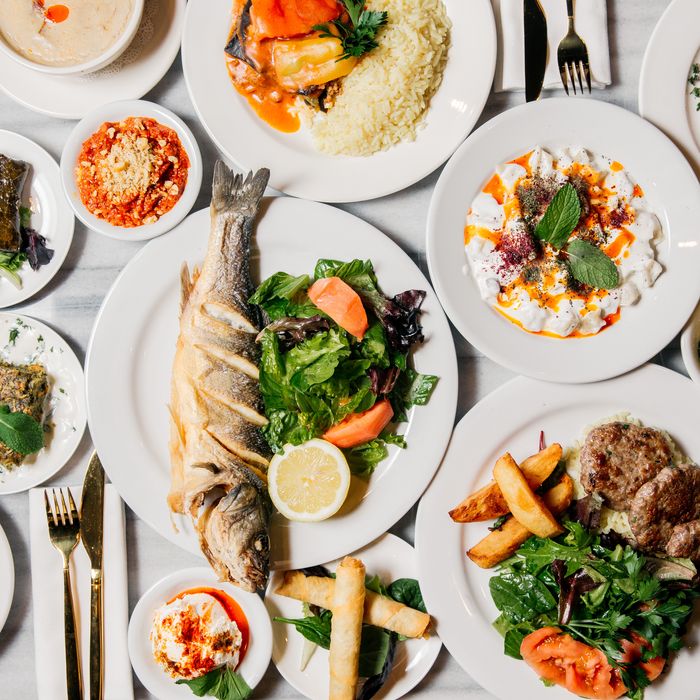 Orhan Yegen has brought his Turkish cooking to Greek Astoria.
Photo: Scott Heins
If you're a connoisseur of Turkish food and controversialist chefs, chances are you know the work of Orhan Yegen, the passionate, ponytailed owner of Sip Sak in Turtle Bay, who has managed to build a career in the hospitality industry based on the motto "The customer is always wrong." The last time the Underground Gourmet checked in with him, Yegen told us that that was it. The end was near. He'd had enough. After four decades in the restaurant business, he — like Al Pacino in Godfather 3 — wanted out. "I am 60 years old," he said in a wistful croak. "I give it maybe two years, then I want to retire to Turkey and teach."
Two years having come and gone, imagine our surprise to find Yegen in Astoria, at a new restaurant called Lokanta practically giddy and making Rebecca of Sunnybrook Farm look like Tywin Lannister by comparison. There he was roasting lamb, stuffing grape leaves, and pinching minuscule manti between his thumbs and forefingers like there was no tomorrow.
What Yegen really wanted out of, you see, was Manhattan, and now he's realized his goal, though he still remains the owner of Sip Sak. What, you ask, is so terrible and soul-crushing about running a restaurant in Manhattan? The short answer, according to Yegen, is the customers. "They are like furniture," he says. Furniture? "Yes, they are mindless eaters, their orders are rote, they are not interested in food. They are not students of gastronomy. When they dine out, which is often, it is a business, not a pleasure. They calculate every cent. They are there, but they are not there — like furniture. I always tell my waitresses, 'Don't be a furniture.' As an artist, it is very sad for me."
Which might be why Yegen seems shocked to discover that his new customers are live humans and not inanimate objects. At weeks-old Lokanta, in fact, the only furniture on the premises is the bentwood café chairs and marble-top tables that go along with the green-and-white botanical-themed wallpaper, wood beams, and black-and-white checkered floors.
It's not only that the Greek, Albanian, and Turkish diners filling these seats have a natural affinity for Yegen's traditional cooking: hot and tangy yogurt soup, grade-A stuffed cabbage, lush moussaka, simply cooked whole fish, and enough toothsome meze to satisfy a platoon of Topkapi Palace sultans — all of it, by the way, as good as it's ever been. It's that these folk, according to Yegen, know how to eat. "They dine out because they like to dine out," he says. "It's a big deal for them. They ask questions. They're adventurous. They order the lamb's head soup." And if they're smart, they finish their meal with Yegen's simple but spectacular rice pudding, and a couple of pedigree baklava imported from the world-pistachio hotbed of Antep, Turkey. "The butter they use, it smells like flowers to me," says Yegen. The pastry does for him what he wants his food to do for his customers.
"I want it to be like what they remember eating growing up — their mother's cooking," he says. "You can't do that in Manhattan because the people grew up eating out. They never had home-cooked meals. Their mothers were not cooks, they were lawyers. They have no true taste memories."
For Yegen, Queens is a revelation. "I feel like I'm in a different country. In two weeks, these people have changed my life."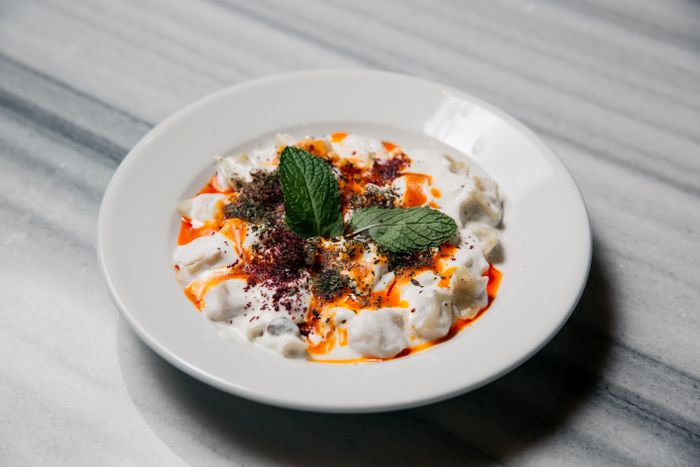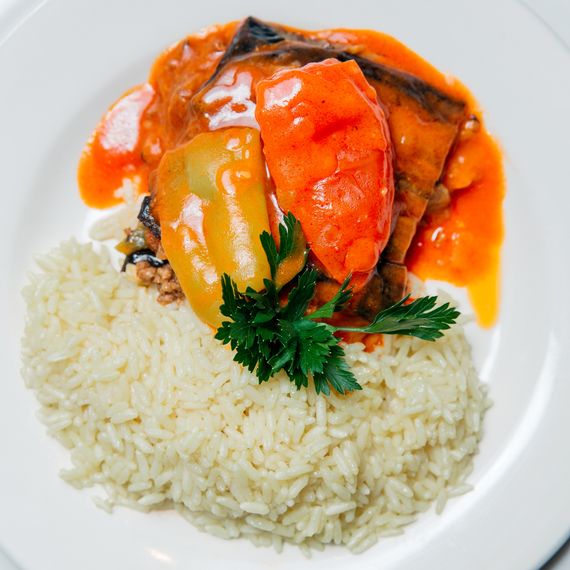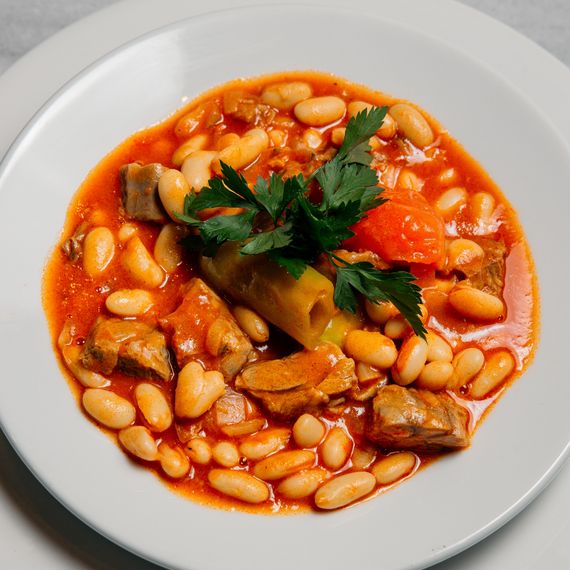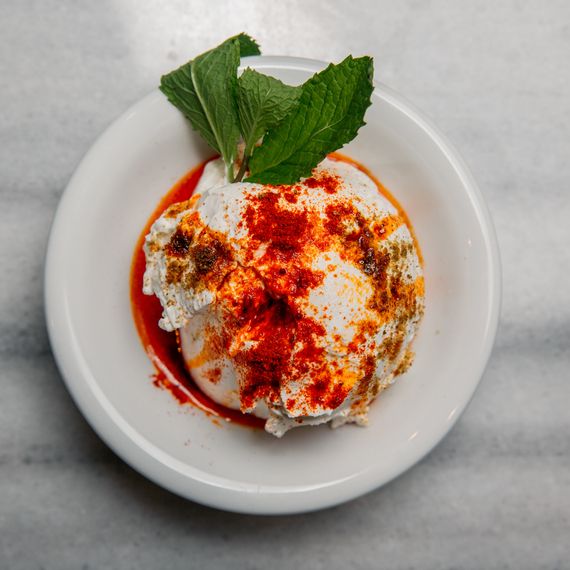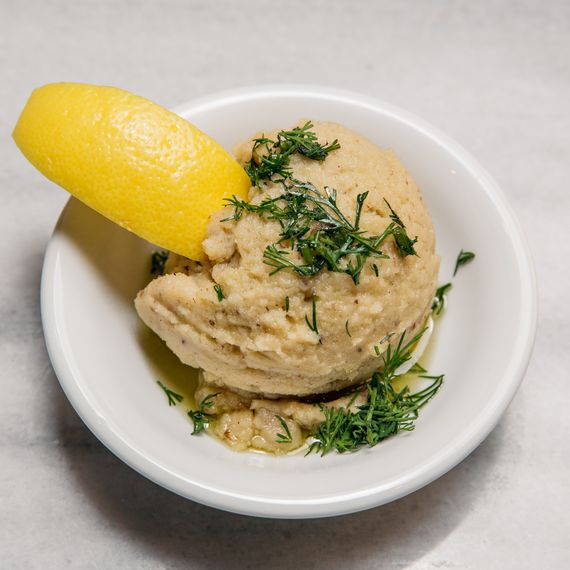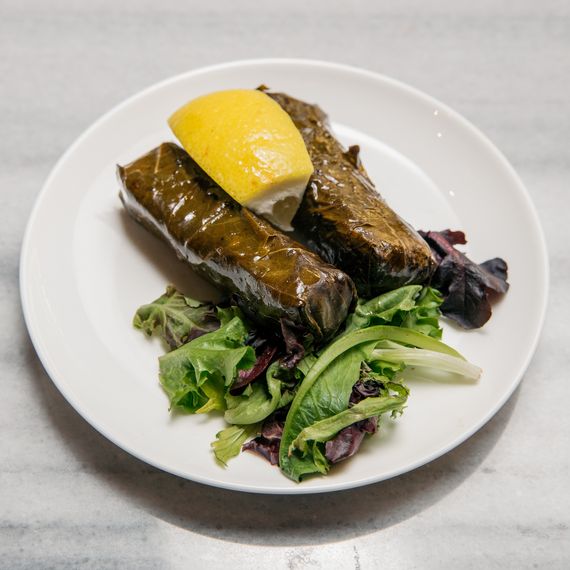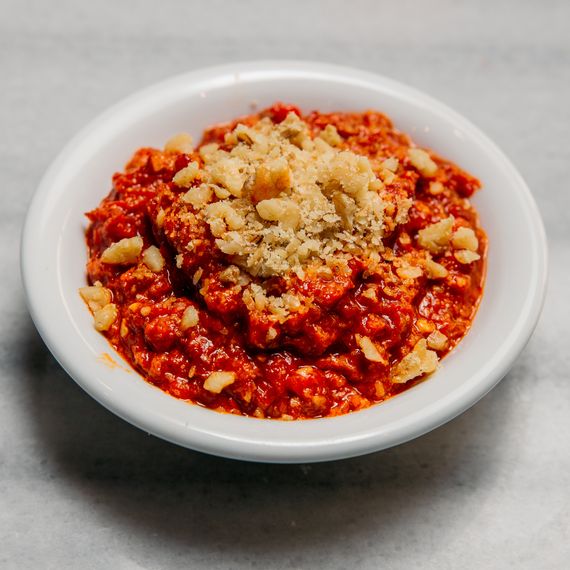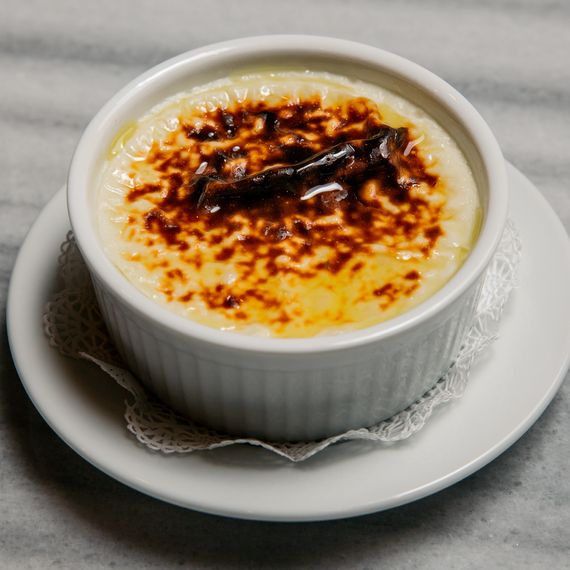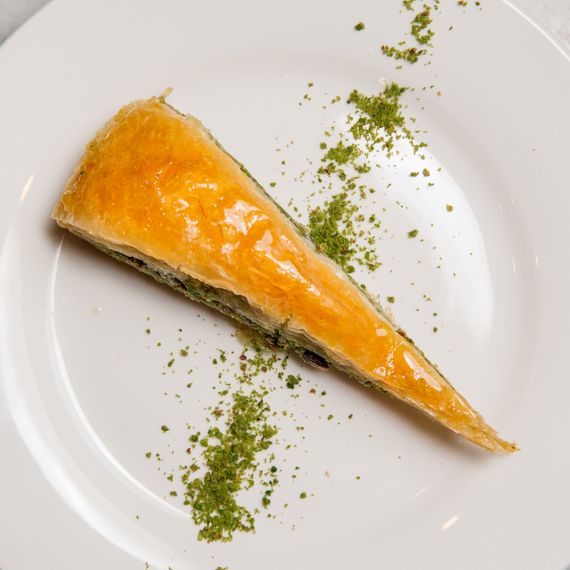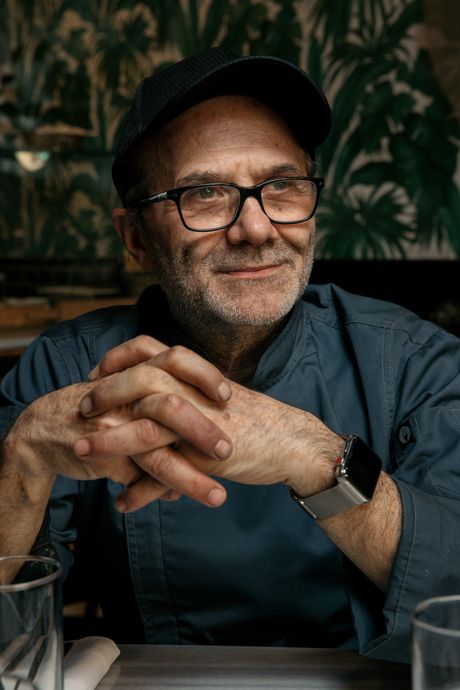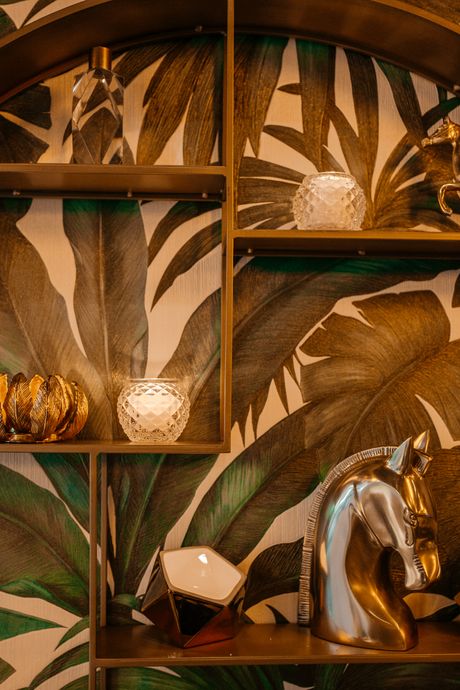 Lokanta, 31-16 Broadway, Astoria; 718-728-4477
*A version of this article appears in the April 29, 2019, issue of New York Magazine. Subscribe Now!