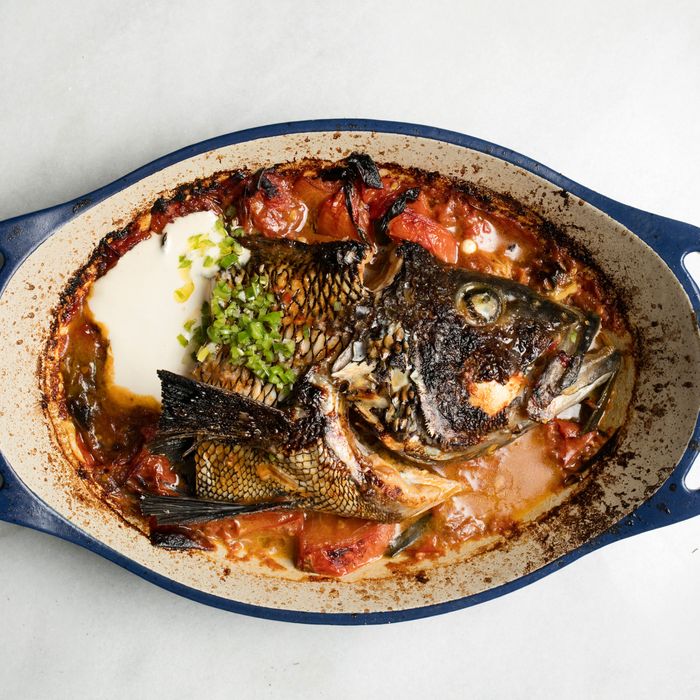 Whole black sea bass H'raime, a spicy Tunisian dish that's popular in Israel, with tahini.
Photo: Melissa Hom
Talking to the Israeli chef Eyal Shani, who has built an international empire of carbs with his pita chain Miznon, can be dizzying. A straightforward question about a restaurant can lead to a five-minute soliloquy touching on the nature of New York ("It's like, a nation out of the universe … You cannot connect it to any other place in the world,") and how the city's structure shapes the food industry. You may, in fact, ask yourself: Is a pita ever just a pita for someone who thinks as deeply as Shani? At the Salon, which Departures calls Tel Aviv's "ultimate dinner-as-theater experience," guests can get a glimpse of Shani's POV, and tomorrow — a little over a year after making his New York debut — Shani will open a version of that restaurant, called HaSalon, in New York.
"Everything here is huge, based on power, based on money, based on showing huge and big and beautiful things," the chef muses. "But I found that there is no quietness in the food."
That quietness is something he says he wants to achieve with the cooking at HaSalon, though the actual experience of eating will not be quiet. The 124-seat restaurant will be open Thursday through Saturday for two seatings, and early on in the night they'll play classical music like Beethoven, Mozart, and Bach. ("No one is playing Bach in restaurants," Shani says.) As the night progresses, they'll pump up the jams, and DJs will be brought in to play more energetic music as the restaurant turns increasingly festive. He and his team hope to foster an air of casualness, not only through music but with the open kitchen and seating that includes sofas. In the kitchen, his team will include a couple of chefs from the Salon in Israel as well as the chef of Miznon.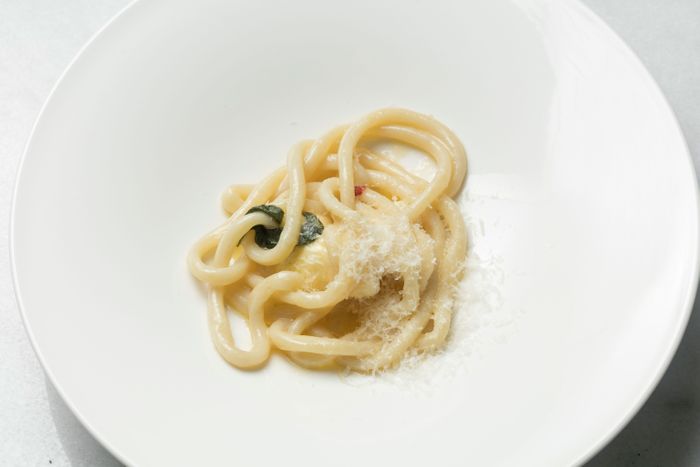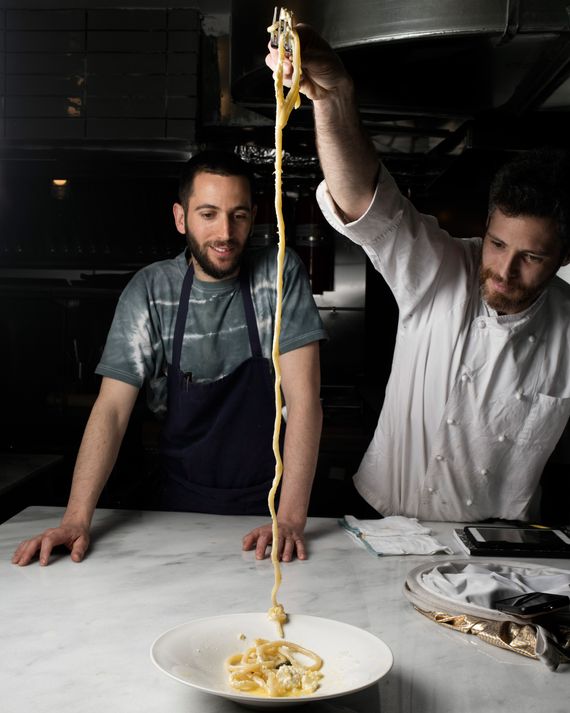 "There are layers here, and you have to find the layers. You are diving deep into the second layer and you find nothing," he says. "Then you are diving into the fifth level, and in the depth of the fifth level suddenly there are things that are unbelievable."
The food will be served à la carte from a menu that Shani intends to change nightly. Most of all, he wants to keep it simple while sticking to his roots (though the nature of Israeli food is anything but simple). "Our food is a Mediterranean kitchen but very personal," the chef says. Which isn't to say there won't be regular aspects to the the menu — less specific dishes than bedrock ingredients like a certain preparation of lamb, chickpeas in one form or another, and whole fish. There will be large things to share, like roasted lamb, and what you might call party-sized dishes (like the 12-foot-long pici noodle) as well as raw seafood like fish carpaccio, which the chef once told the New York Times he invented. Shani is prone to this sort of proclamation, making similar claims about Miznon's roasted head of cauliflower and tomato sashimi. The way the chef tells it, the tomato is an ingredient he's attempting to probe like a philosopher asking questions about the intentions of protons.
"Our kitchen is asking two main questions: Is a tomato is a tomato? For sure, a tomato is not a tomato," he says. "So if it is not a tomato, what it is? Once you find that, you can ask the second question. What does the tomato want? And that is the long journey of our creation."
Of course, what really matters is the cooking, so it is worth remembering that, yes, Shani has a way with food. Of his pita, The New Yorker wrote, "It seems almost unfair to compare Miznon pita to any other pita." That restaurant's famous cauliflower lives up to the hype; at New York, we've called it "inexplicably great." Shani speaks philosophically about cooking and ingredients, with a sort of artist's gravitas. But all that questioning — about the lives of tomatoes, the nature of steak — would be for nothing if Shani's food didn't captivate people. And ultimately, for him, all of this is about having a good time.
"The dinner is coming from the food, the food is carrying energy of happiness," the chef says. "All I want in my life is to make people happy, and in the end the way I know how to do that is through food."
HaSalon, 735 10th Ave, nr. W. 50th St.; 212-495-9024