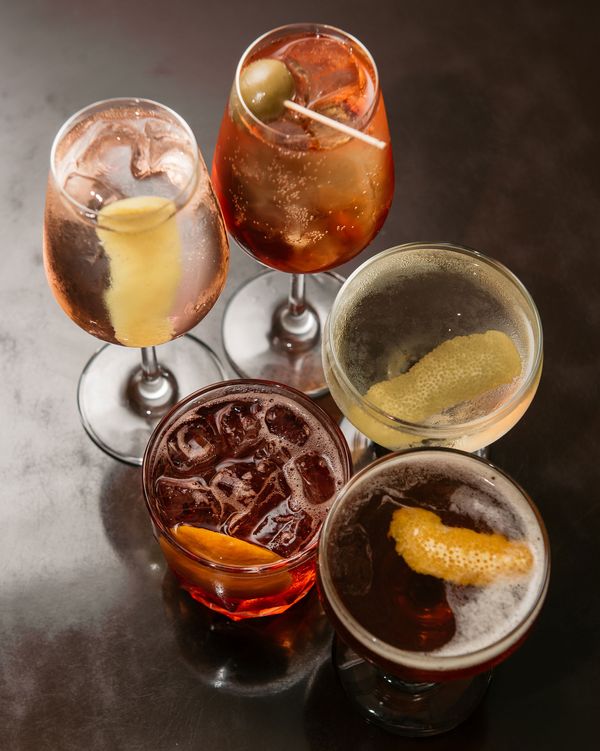 Clockwise from top: The House Spritz, Furred Murderer, Abraço Cocktail, Negroni, and Johnny Jubek cocktails at Abraço in the East Village.
Photo: Scott Heins
Since it opened in 2007, Abraço has forged its own iconoclastic identity: a super-soulful mom-and-pop in a city fairly crawling with corporate chains; a coffee specialist with great homemade food; a roomy café (at least once it expanded across the street) with a no-laptops rule that's actually enforced; a cash-only holdout in an increasingly chip-happy world. To say that the Underground Gourmet is a big fan of this delightfully contrarian coffeehouse and its eccentric ways would be to understate the facts. And now the East Village anomaly has added yet another winning identity–that of a European-style bar, with a full liquor license and a highly personal approach to cocktails.
Over the past few months, Abraço has been stealthily extending its evening hours to 10 p.m. Tuesday to Sunday. You might think of it as an all-night-aperitivo bar or secret tapería, with a broad selection of vermouths and amari and small-plate snacks to eat with them. Although there are strong Spanish and Italian underpinnings to the proceedings — the beer is Mahou, there's not one but three spritzes — the drinks list itself is pleasingly unclassifiable. Co-owner Jamie McCormick, it turns out, is a bartender trapped in the body of a barista, on a first-name basis with most of his customers and as palpably excited about an original or revamped classic cocktail as he is about the latest batch of beans he roasted at his Greenpoint plant. (These obsessions meet in his homemade coffee liqueur, and in traditional drinks like the espresso-and-brandy carajillo.) He's also a bit of a cocktail subversive, taking inspiration from song lyrics and neighborhood characters and dispensing with conventional mixological wisdom on everything from recipes to ice. To wit: He carbonates a Provençal rosé that he serves, like his red and white, on tap. And he makes a persuasive case for mixing a Negroni with Contratto red bitter instead of Campari and — easily scandalized Negroni formalists, avert your eyes and skip ahead to the next paragraph — shaking the thing like a Bahama Mama.
Food is the domain of his partner, Elizabeth Quijada, who expands upon her savory-sweet daytime pastries and lush frittatas with a rotating assortment of vegetarian tapas. There is usually a slender bocadillo stuffed with non-humdrum combinations like kabocha squash, roasted pepper, tomato sauce, and Cheddar; glossy half-moon-shaped borekas served with dipping sauce; and mysteriously flavorful room-temperature vegetables, like sautéed spigarello with pistachios and red grapes, or wine-braised baby artichokes with honey ricotta to smear on excellent housemade focaccia. There are marinated olives and spiced nuts, too, and a vibe that's less bar or restaurant than a place where the simple food and improvisatory drink are meant to fuel conversation, accompany Brazilian jazz on the turntable, and let life return to a serene and manageable pace.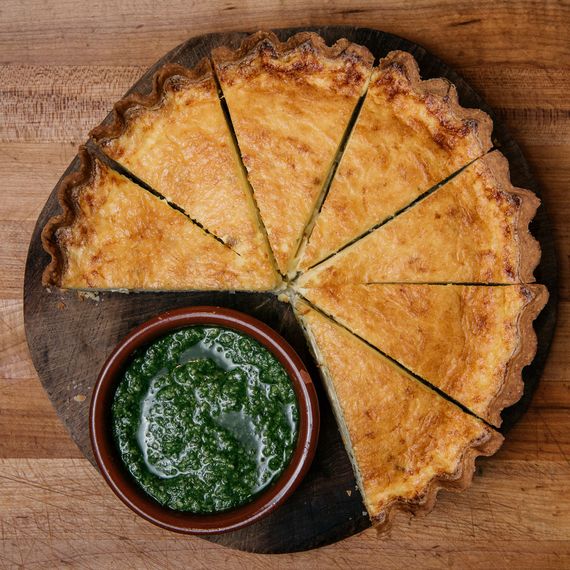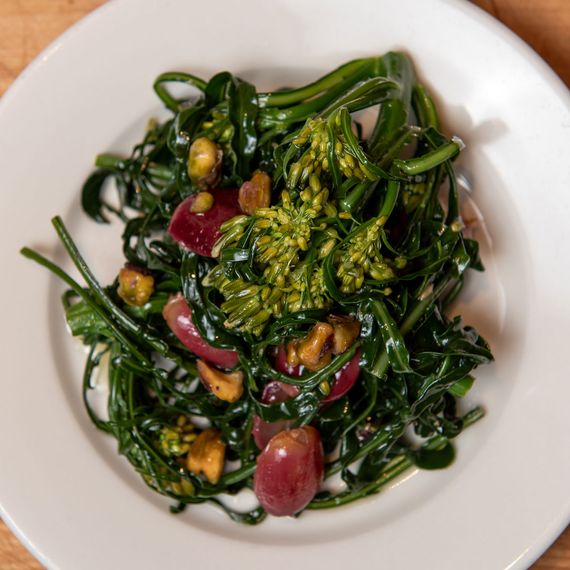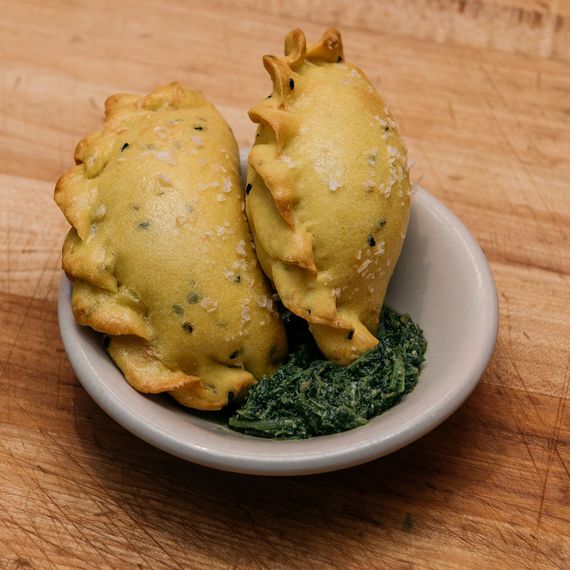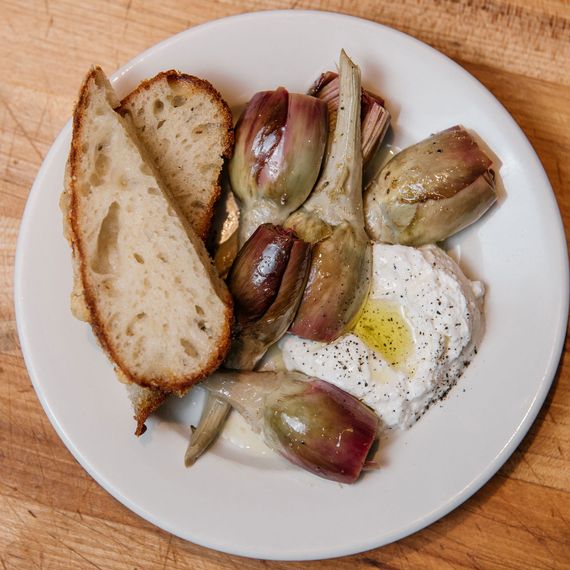 81 E. 7th St., nr. First Ave.; no phone; cash only; closed Monday
*A version of this article appears in the April 15, 2019, issue of New York Magazine. Subscribe Now!
More Underground Gourmet Quick Bites
See All