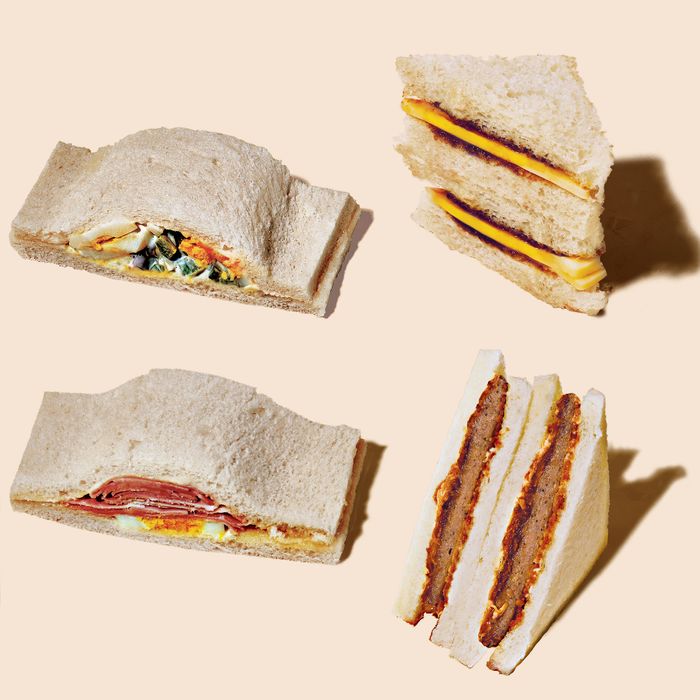 Hold the crust.
Photo: Marvin Orellana/New York Magazine
It must seem strange to anyone who's ever packed a school lunch for a third-grader to think that the biggest thing going in gourmet-sandwich circles these days is egg salad on squishy white bread with the crusts removed. That is the thing to get at Konbi, a bakery and café the size of a canoe run by two Momofuku vets in Los Angeles. Hot on its heels in New York is the Black & White, a cheeky riff on a PB&J consisting of a mixture of black-sesame paste and peanut butter, plus citron jam and a schmear of cream cheese. That's the sandwich — also served on squishy white bread — that everyone who's been to David Chang's brand-new Peach Mart at Hudson Yards can't stop talking about. Both of these minimalist mouth-waterers (and the places that make them) were inspired by the Japanese convenience stores called conbini, where the act of placing a few meticulously made ingredients between two slices of crustless white bread, cutting them into immaculate triangles, and shoving them into plastic Pret a Manger–style containers is a bit of an art form and increasingly a fetish object for a certain breed of American chef.
Much about these of-the-moment sandwiches seems to fly in the face of current trends like the naturally fermented, whole-grain, house-milled artisan loaf and overstuffed sandwiches of every culinary persuasion, from juicy tortas and bountiful po'boys to drippy double cheeseburgers. But in its clean geometric lines, its architectural restraint, and its uncanny ability to underpromise and overdeliver in the flavor department, the Japanese white-bread sando exerts its own allure. Which isn't to say that it's a wholly novel creation. In fact, the sando of today's Instagram feeds is a direct relation to other, less celebrated but worthy crustless finger-food icons, namely the British tea sandwich and the Italian tramezzino. What's great about these sandwiches is the ease with which you eat them. No pull. No chew. No crust. No chaos. Aside from freshness and flavor, soft, elegant efficiency is all. In short, they're perfect sandwiches for imperfect times. Even if your life is a mess, your lunchtime sandwich (or afternoon snack) needn't be.
Three Types Of White-Bread Sandwiches That Aren't So White-Bread
1.
The
British
Tea
Sandwich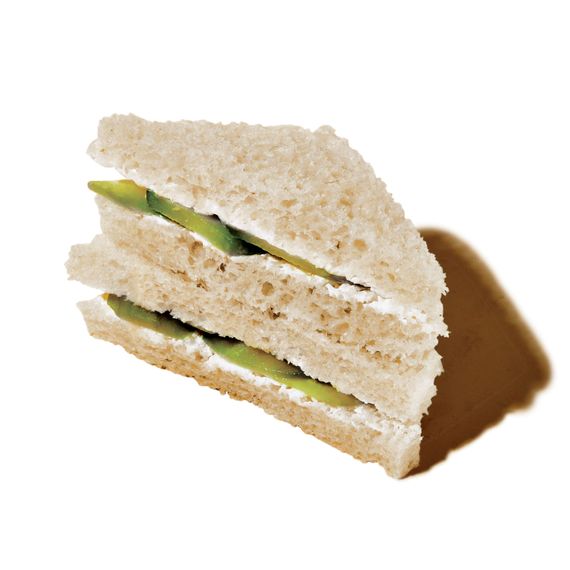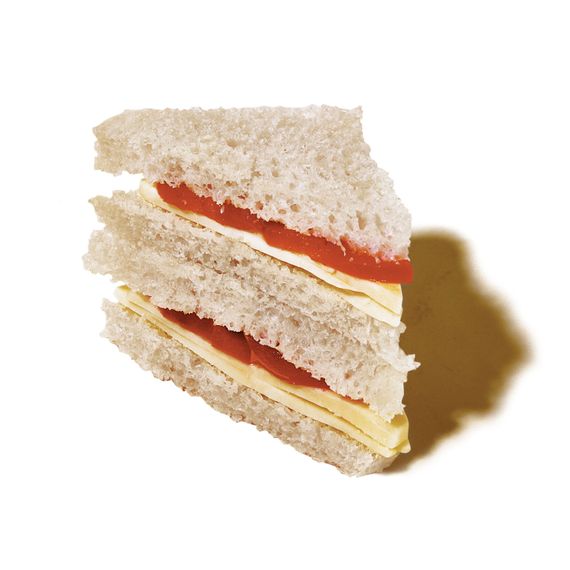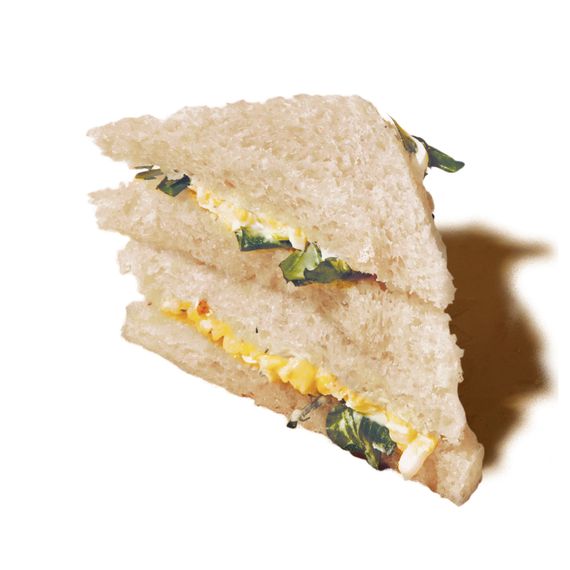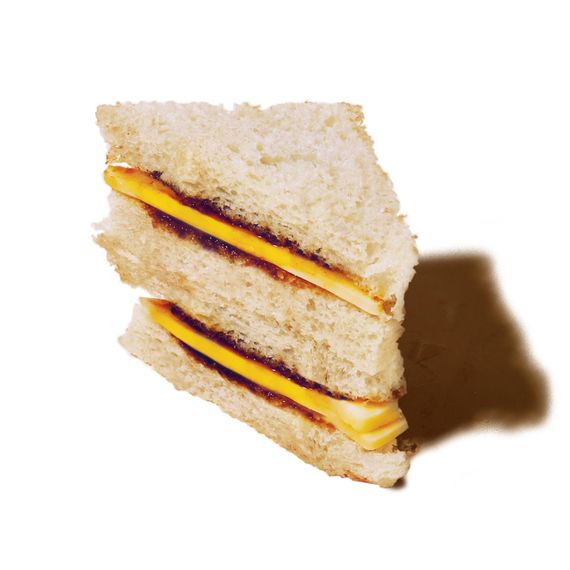 Natural Habitat: Beneath the scones on triple-tiered afternoon-tea trays.
History: In 1840, Anna Maria Russell, the seventh Duchess of Bedford and a Queen Victoria BFF, invented the notion of afternoon tea (and along with it, the tea sandwich) to prevent her social circle from going hungry between lunch and dinner.
Where to Find It: Tea & Sympathy, 108 Greenwich Ave.
The Fillings: Scottish Cheddar with Branston pickle; egg salad and watercress; Coronation chicken; and, of course, cucumber, the sleek, nearly aerodynamic quintessence of all minimalist sandwiches, served with cream cheese.
The Bread: Fresh and springy Pullman-style white baked by Orwashers. "It's the closest to the real thing that I've found in New York," says Tea & Sympathy owner Nicky Perry.
2.
The
Japanese
Conbini-Style
Sando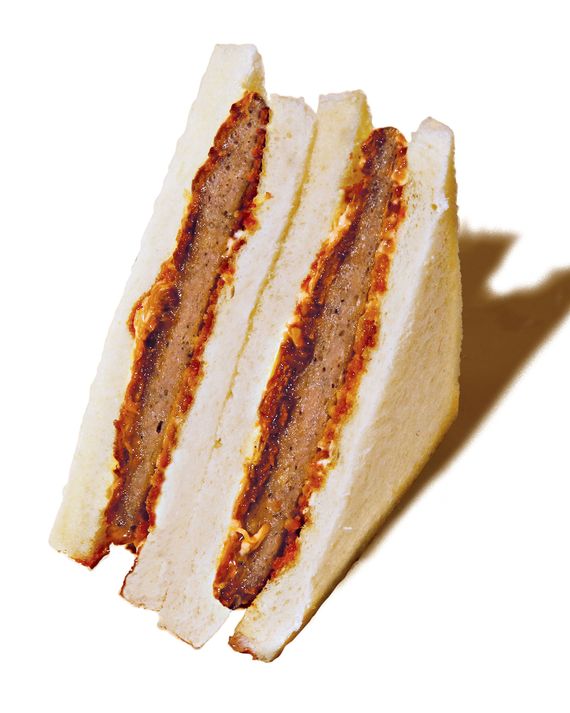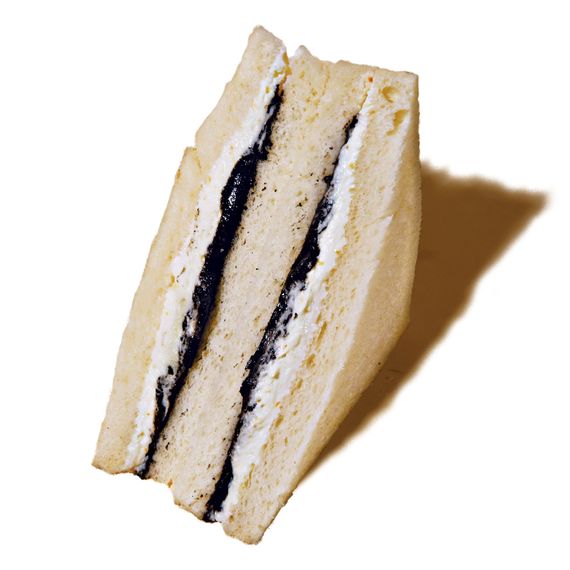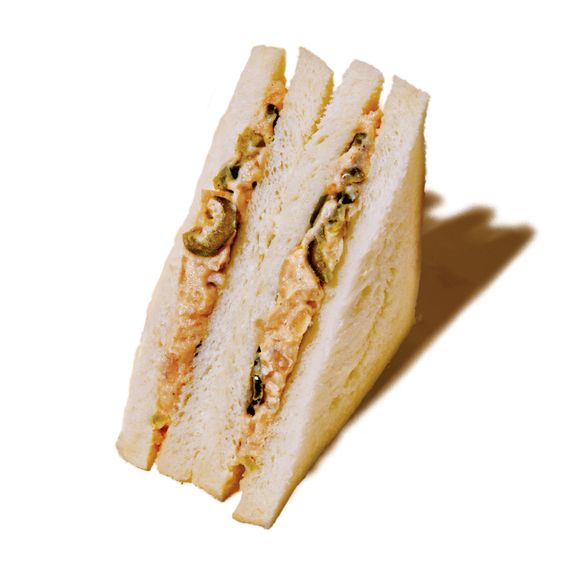 Natural Habitat: Japanese convenience stores like 7-Eleven and FamilyMart.
History: One of the most influential conbini-sando specialists in Asia is Lawson, which opened in Japan in 1974 but originated in northeastern Ohio as Lawson's, an all-American convenience store known for its orange juice and sour-cream dip.
Where to Find It: Peach Mart, 20 Hudson Yards
The Fillings: Black sesame and cream cheese; potato salad; chicken katsu.
The Bread: Shokupan, or milk bread. It may look like glorified Wonder bread, but each loaf is a little miracle of fluffy perfection thanks to a starter technique borrowed from the Chinese called Tangzhong — a traditional method for making steamed buns.
3.
The
Italian
Tramezzino
Natural Habitat: Aperitivi bars in Turin and Venice, including Harry's, where Orson Welles would knock back plates of shrimp tramezzini the way ordinary barflies down salted peanuts.
History: Devised in 1926 at Caffè Mulassano in Turin and christened by the proto-Fascist dandy writer Gabriele D'Annunzio, who once declared himself Italy's greatest poet since Dante. He backed up the claim (on this occasion at least) by coining the word, a diminutive of tramezzo (meaning "in between" or "partition"), to describe the little sandwich's role as a between-meals snack.
Where to Find It: Cipriani Le Specialità, 110 E. 42nd St.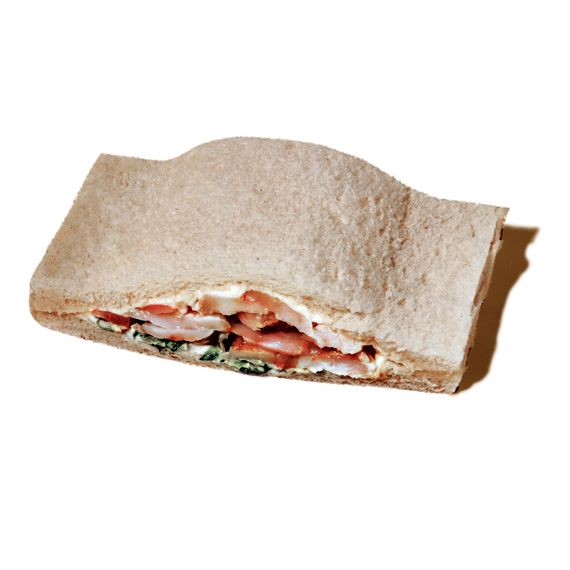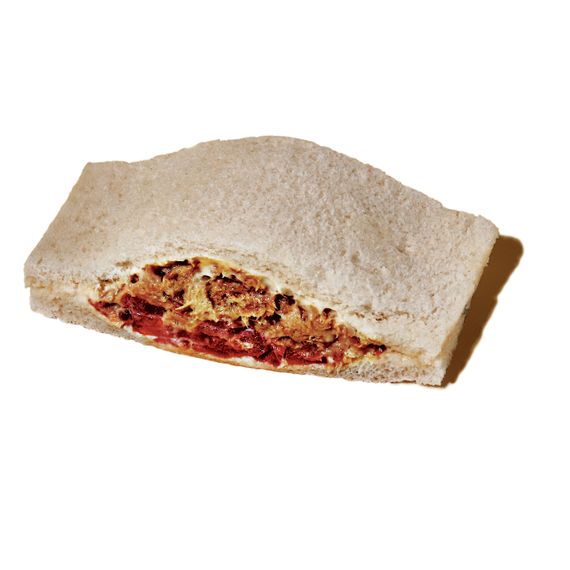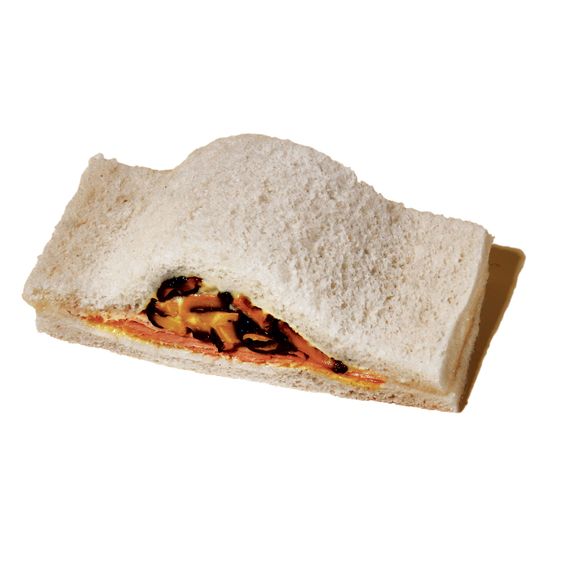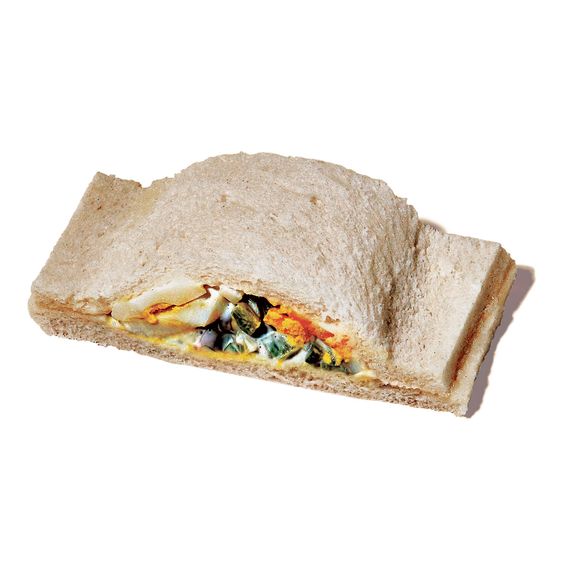 The Fillings: Egg and asparagus; tuna and tomato; prosciutto cotto and mushroom.
The Bread: Most tramezzini are cut into tiny triangles, but Cipriani's house-baked milk-bread version is rectangular with gently pressed edges and a hump in the middle to keep the fillings from falling out.
*This article appears in the April 1, 2019, issue of New York Magazine. Subscribe Now!