Unless you wish to incur the wrath of David Chang, don't call kimbap "Korean sushi." As the Momofuku founder has made clear in a recent Instagram post, the two rolled-rice foods utilize different seaweeds, different rice seasoning, different fillings. Kimbap is not only a point of ancestral pride for the Korean-American chef, but a chief attraction of his new Peach Mart, Chang's homage to the convenience-store chains of South Korea and Japan (Family Mart, Lawson, and 7-Eleven) opening Friday next to his fifth-floor fine-dining restaurant, Kāwi. As the shawarma-inspired Bāng Bar is to Time Warner Center's Momofuku Noodle Bar, Peach Mart is to Kāwi, providing a cheaper takeout alternative for the Hudson Yards hoi polloi.
We're not talking Slim Jims and Slurpees: For the uninitiated, Asian convenience stores are hot commodities these days, revered among 24-7 gastronomes as snack-food Shangri-las. They may be modeled on the places you used to lurk outside of in junior high, in hopes of persuading disreputable adults to buy you six-packs of Genesee Cream Ale, but further culinary comparisons stop there. In variety of products, quality of ingredients, and attention to detail, there's no contest between the two. An American who enters the typical big-city Asian convenience store for the first time is rendered speechless, like someone who was raised by wolves wandering into a Costco.
The Peach Mart team makes the most of the tiny space, stocking the walls with bags of sour gummy candies shaped like fettuccine, Choco Pies, and chips and puffs in beyond-Frito-Lay flavors like caramel corn matcha and wasabi tempura seaweed. "If Dave had his way there would be 12 kinds of instant ramen, 12 kinds of honey-butter chips, the whole shebang," says Momofuku creative director Marguerite Mariscal, recalling H Mart R&D trips and massive taste tests. Behind the counter, a contraption sheets rice onto seaweed and rolls tubes of kimbap in varieties like tamago, fried chicken, and mortadella-and-cheese. They all come packed to go in long cardboard boxes with see-through lids.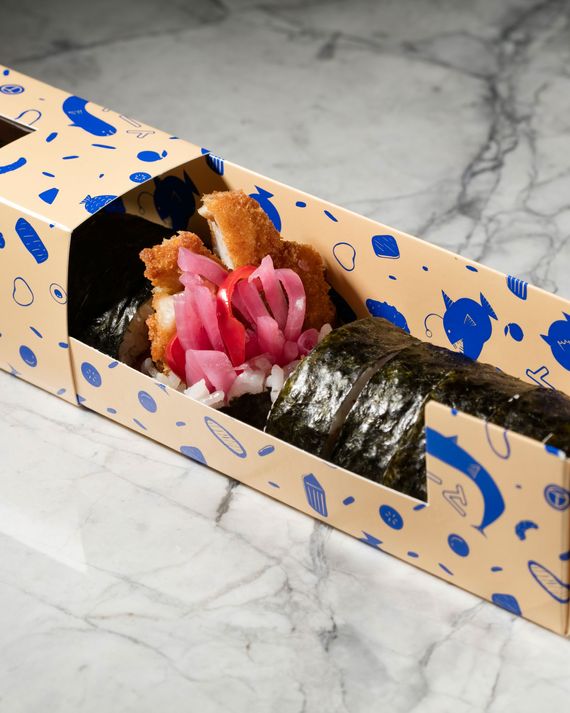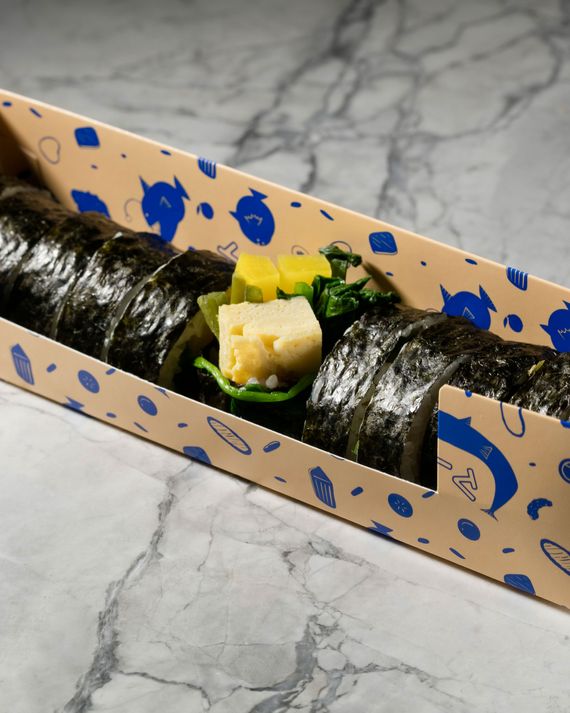 Of course, one uncontested specialty of most Asian convenience stores (and new American restaurants inspired by them) is their neatly composed, prepackaged, squishy-white-bread sandwiches, the ones that look like something you might wash down with a spot of tea. And so it is at Peach Mart: Japanese milk bread, crusts trimmed, filled with things like potato salad mixed with a Kewpie-Hellmann's mayo blend and spiked with jalapeño peppers, or a chicken-katsu sandwich of fried farce tailored to match the bread's precise measurements. "The potato salad came about out of our love of all things salad–shrimp, chicken, egg," says R&D chef J.J. Basil. (That love will likely manifest itself in an egg-salad sandwich, too, though with enough of a Momofukian spin to distinguish it in a currently crowded category. Other works in progress include carved to order "super-premium" roast-beef sandos, and, possibly, bento boxes.) There are snacks, too—walking-around mall food like pork jerky and corn-dog-ish "superdog bites," served with spicy mustard. It's a smart, if slightly subversive move: The developers of Hudson Yards claim to have created New York's newest neighborhood, and what neighborhood doesn't need a convenience store?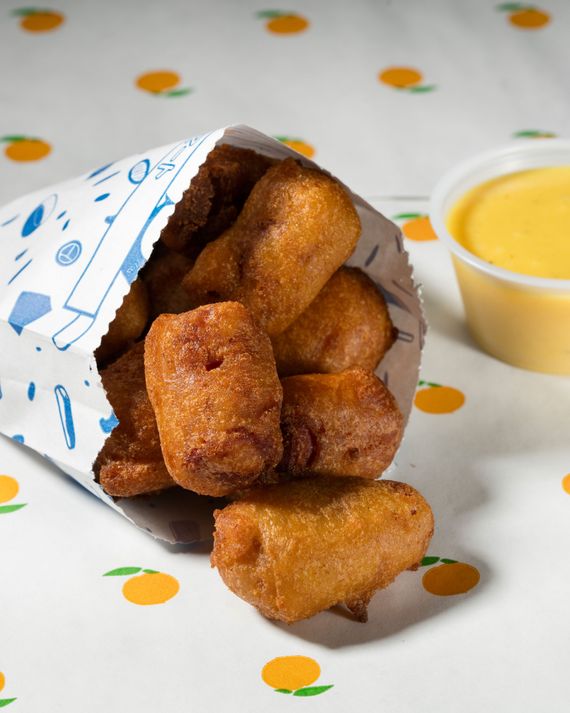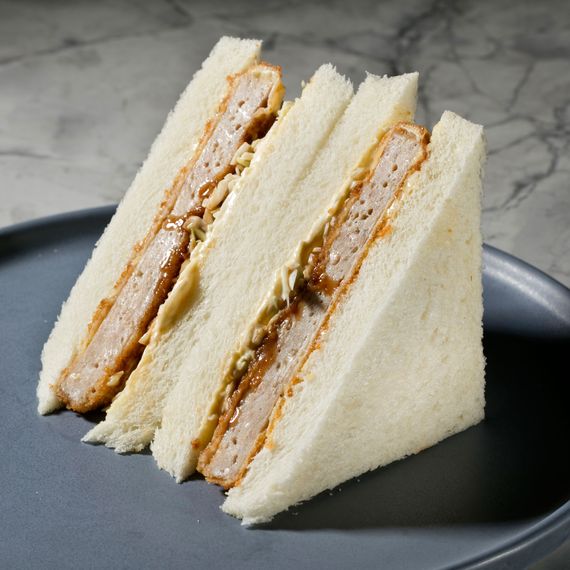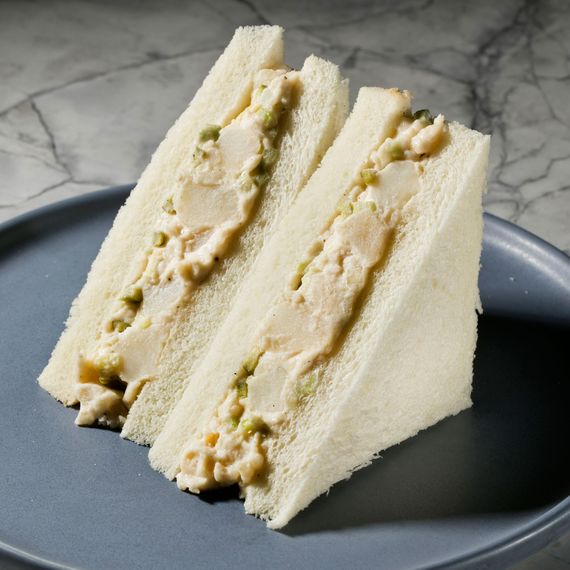 *A version of this article appears in the March 18, 2019, issue of New York Magazine. Subscribe Now!