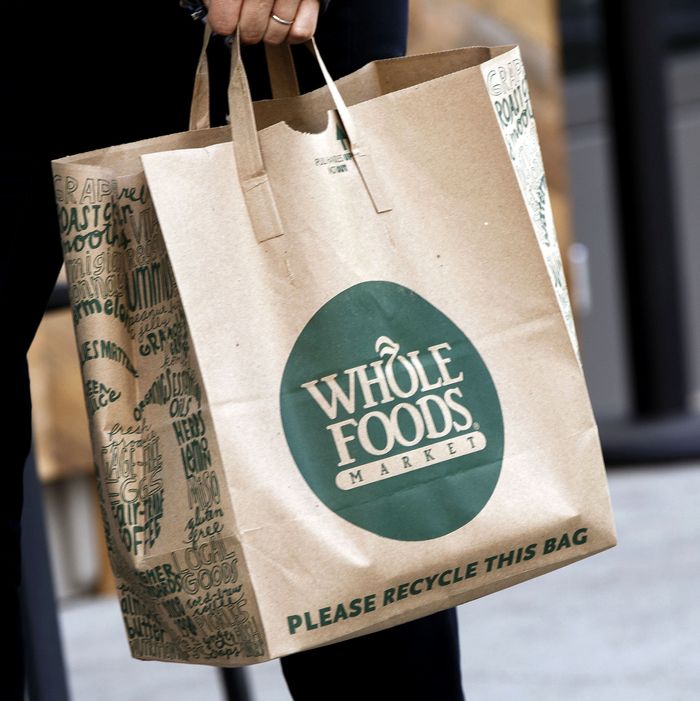 Legalized marijuana, anyone?
Photo: Patrick T. Fallon/Bloomberg via Getty Images
Whole Foods may be reversing course on its short-lived 365 stores, but that doesn't mean the grocery chain isn't still interested in getting as many millennials with disposable income in its stores as humanly possible.
Last week, the Texas Tribune held a talk with Whole Foods CEO John Mackey and an audience member asked whether the store would start selling alternative foods like insects. Wire service Marijuana Moment reports that Mackey took the opportunity to not only confirm that they would be getting into that sector, but that the company could certainly get into the legal weed game as well.
"If cannabis is ever passed in Texas, chances are good that grocery stores will be selling that too," Mackey said. "You just never know what happens over time with markets. They change and evolve."
Meanwhile, parent company Amazon has never discussed selling legal marijuana. But then again, Amazon is known to change its stance on big issues (read: headquarters in Long Island City) real quick, so anything is possible.