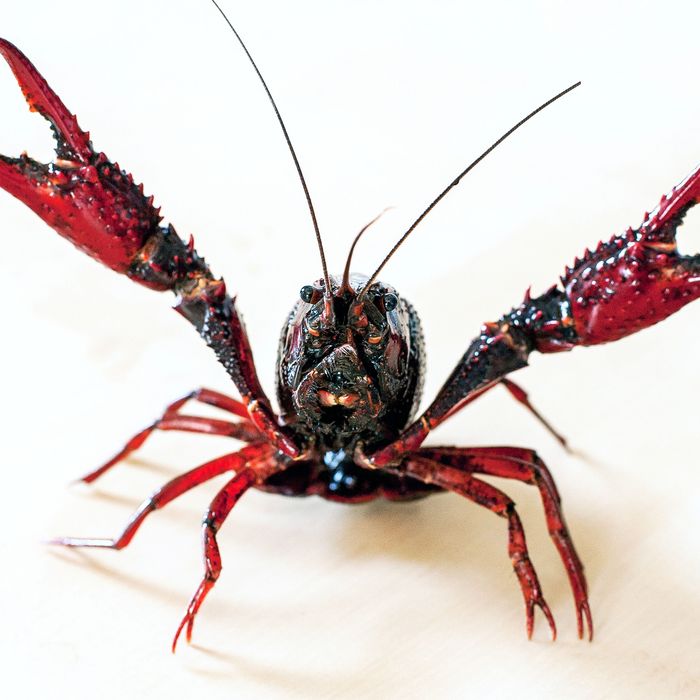 Dodger vs. Food
.
Photo: Yiming Chen/Getty Images
Avocado hand, meet crawfish back. Newly acquired Los Angeles Dodgers reliever Joe Kelly was scratched from a spring training game last Wednesday after injuring himself by, uh, cooking too many crawfish. The pitcher spent five hours standing and toiling over a crawfish boil, undoubtedly wanting to ingratiate himself with the teammates he helped vanquish in last year's World Series as part of Boston Red Sox squad. That level of high-intensity cooking was too much even for the pro athlete, who suffered a tightened back.
While some of Kelly's teammates were treated to a Cajun meal that he claims they couldn't get enough of, the incident has forced Dodgers manager Dave Roberts to invoke the extremely rare No Cooking Clause. Recognizing the severity of the situation, Roberts tells MLB.com that "I've got to keep him away from the stove," and specifically from the very dangerous "jambalaya." However, Kelly returned for a bullpen session on Friday after spending three days on the mend last week, and presumably has been made to swear an oath not to go on any more crawfish benders.