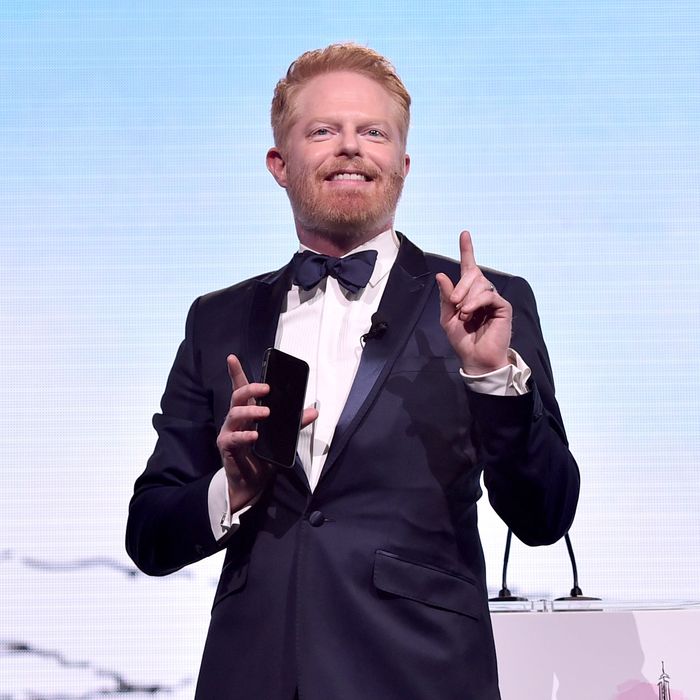 The theme of this year's show will be "Good Food for Good."
Photo: Alberto E. Rodriguez/Getty Images
James Beard Award season is well underway with last week's announcement of the semifinalists for the 2019 honors. And today, the James Beard Foundation announced that they've tapped Jesse Tyler Ferguson, best known for his role as Mitchell on Modern Family, to host the show on May 6 in Chicago. The theme will be "Good Food for Good."
If this seems like it's out of left field, it's not. Not only did Ferguson host the awards in 2017, but he's one half of the food blog Julie & Jesse Cook alongside former Saveur staffer Julie Tanous and good enough friends with Ellen Bennett, founder of "It" apron company Hedley & Bennett, to have been a part of the wedding party at her 2018 destination ceremony in Mexico.
He's also, as the James Beard press release points out, "a long-standing advocate for marriage equality" and will sell a limited-edition James Beard bow tie through his company Tie the Knot to raise funds for "LGBTQ and broader diversity programs amongst various non-profits within the culinary community."
Check back on March 27, when the James Beard Foundation announces the finalists for this year's awards.