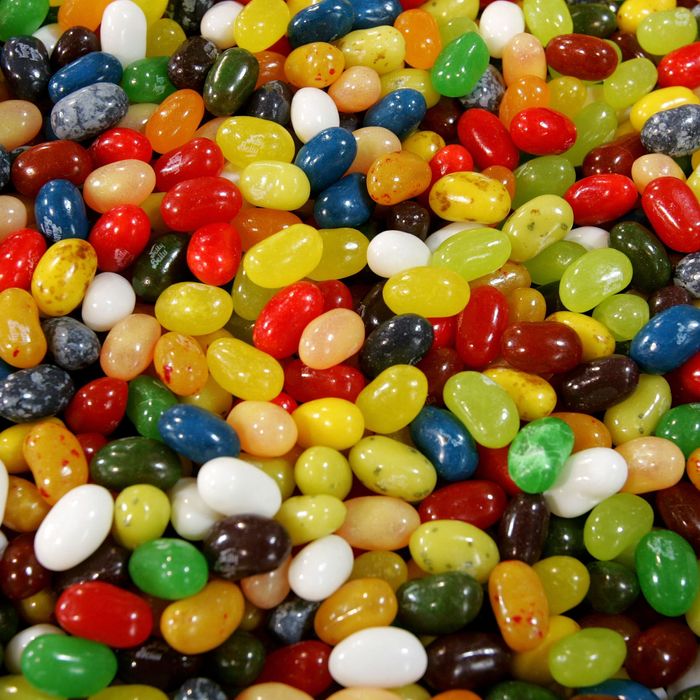 It's a match made in heaven, really.
Photo: David Paul Morris/Getty Images
It's been nearly 40 years since Jelly Belly creator David Klein sold his stake in the world-famous company, but once a jelly bean maker, always a jelly bean maker.
USA Today reports that the man who first thought to put natural fruit flavor into jelly beans is now infusing the candy with CBD, just in time for the 20th of April, as it's called.
Klein has created 38 flavors, including cinnamon, spicy licorice, mango, toasted marshmallow, piña colada, and strawberry cheesecake, which are available in regular, sugar-free, and sour packs of 800. Each bean contains 10 mg of CBD, but since CBD lacks the mind-altering effects of THC, eating a few won't leave you incapacitated.
Demand for the jelly beans has already overwhelmed Klein's company, Spectrum Confections, so all ordering is now being conducted by email and phone. Not too bad for a comeback.