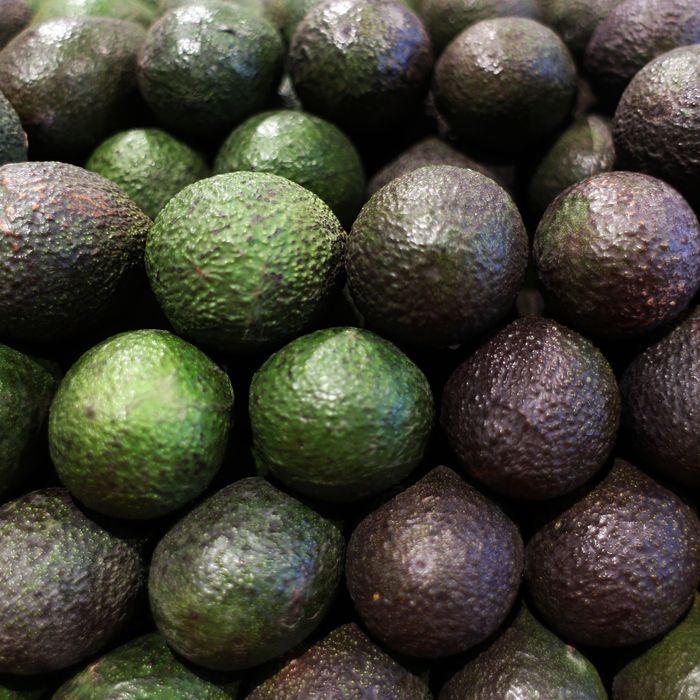 Henry Avocado issued the recall voluntarily.
Photo: Dania Maxwell/Bloomberg via Getty Images
This weekend, millennial Americans woke up to devastating news. A California company issued a voluntary recall of its avocados, proving that you can't count on anything these days. On Saturday, the Henry Avocado Corporation released a statement announcing its concerns that its California avocados might be contaminated with listeria. Don't panic yet, though: this is not the collapse of the World Avocado Order. Here's what you need to know about the recall.
How could the avocados betray us?
Don't lose faith, they didn't. The recall is voluntary and the result of positive results from tests taken during a routine inspection of one of Henry's packing facilities. There are currently no reported illnesses.
Okay, but where are the killer avocados lurking?
These potentially contaminated avocados have been distributed to Arizona, California, Florida, New Hampshire, North Carolina, and Wisconsin.
What is the company doing to protect me?
Don't worry, Henry is contacting stores to ensure that this blemish on the good name of avocados is removed from shelves.
How do I know if I shouldn't trust my avocado?
The fruits in question are marked with the company's "Bravocado" sticker, and all those packed since January are being recalled.
Should I destroy any avocados I have ripening at home?
No, don't go nuts. But if you have an avocado with the "Bravocado" label, the people at Henry Avocado say you should either throw it away or return it for a discount.
Okay, so do I need to care if I exclusively buy avocados from Mexico?
The company specifically points out that the avocados it's imported from Mexico are not subject to the recall.
What steps is Henry taking to make sure I feel safe eating avocado toast in the future?
According to the company's statement, it is cooperating with health officials in California and the federal government to ensure the success of its recall.