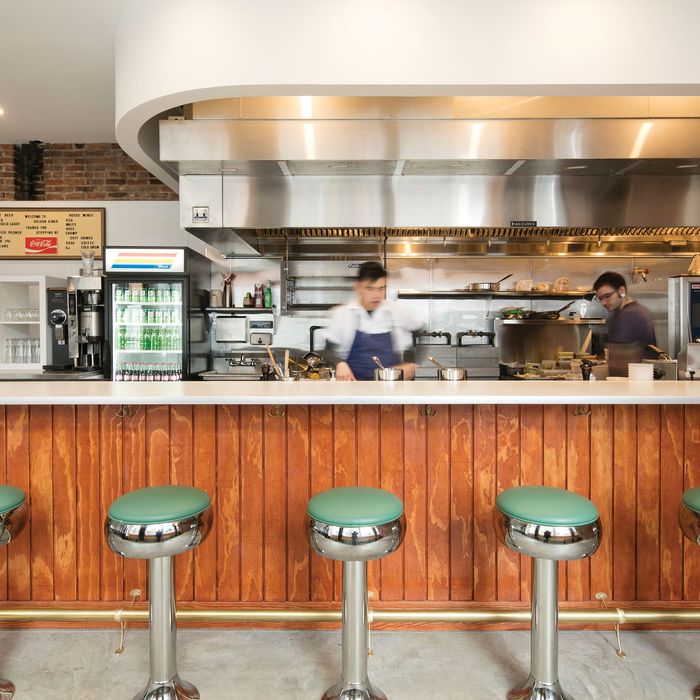 Golden Diner.
Photo: Melissa Hom
Poised to open tomorrow, initially for breakfast and lunch only, Golden Diner is the brainchild of Major Food Group and Momofuku Ko vet Samuel Yoo. The main attraction is newfangled diner food with an Asian accent — but not a whole lot of it. Yoo, you see, may be a diner nostalgist and a diner enthusiast, but he's also a diner reformist. The problem with the genre, he says, is that the menus, like subway wait times, are too long. "You can't do good food that way." Thus his kitchen will attempt to cover the diner essentials and cater to the tastes of the Chinese, Latin, and increasingly veggie-happy neighborhood but do it with a tightly edited menu of just a couple dozen dishes or so. Still, with everything from matcha coffee cakes to pastrami-spiced-portobello quesadillas, the range seems wide enough.
123 Madison St., at Market St.; no phone; goldendinerny.com.
*A version of this article appears in the January 21, 2019, issue of New York Magazine. Subscribe Now!