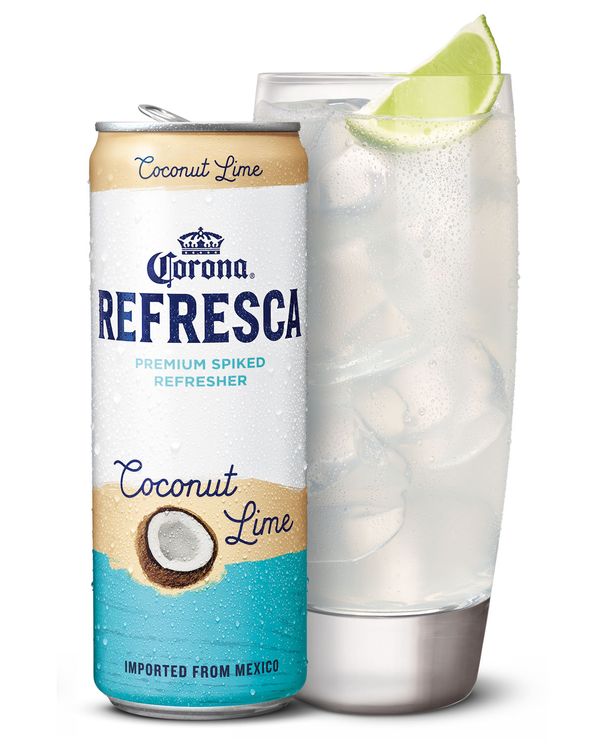 Summer is cancelled.
Photo: Constellation Brands
When you woke up this chilly morning, you were no doubt innocently thinking to yourself, it's finally March, summer is almost here, I can do this. And then, after grasping for your phone and opening up the web browser to look at stupid Tweets instead of brushing your teeth, you found yourself recoiling in horror at the news. There will be coconut-flavored Corona.
Did you ever think to yourself, "Bud Light Lime but make it taste like sunscreen?" No, Grub neither. Apparently Corona's overlords did, as later this month the company will unleash its Corona Refresca line of malt beverages. The coconut-lime flavor is one of three, along with guava-lime and passion fruit, that will first be sold in Arizona, California, Florida, New Mexico, North Carolina, and Texas. Don't think, foolishly, that you are safe. Corona Frescas will go live nationwide in May, just in time for summer.
However, if there is one upside to this news, it's that you can finally get back at all of your asshole friends who Iced you by, duh, switching out Smirnoff for Coconut-flavored Corona. Will Refresca-ing be the hot new drinking game of summer 2019? Only time can tell!