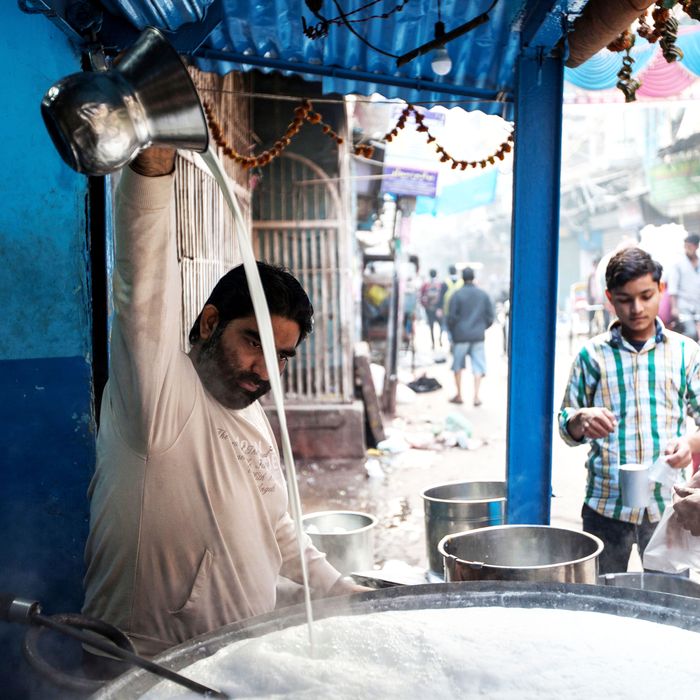 A street vendor in India.
Photo: Xavier Galiana/AFP/Getty Images
During the six seasons of Chef's Table, director David Gelb has explored the rarefied world of fine dining through the experiences of some its most famous chefs. (The show also took a largely Eurocentric approach at first — something that Gelb attempted to change in the last two seasons.) Now, he and his production company, Supper Club, will pan out from the tweezers and take a seat at the hawker's table, too. According to tweets from Brian McGinn, a producer and director on Chef's Table, Netflix will debut Street Food, a show that's — you guessed it — about street food, on April 26.
According to Netflix's press release, parts of which were shared McGinn on Twitter, the first season will focus entirely on Asia. Nine different countries will be featured, including Singapore, with its world-renowned hawker stalls, and India. The idea is to explore "some of the world's most vibrant cities" and highlight "stories of perseverance and culture." Of course, the question still stands as to whether or not we'll get slow motion shots of hand-pulled noodles being thwacked while Vivaldi blares in the background.