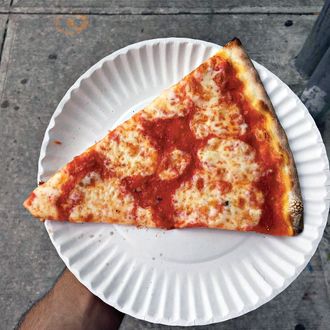 Photo: Anthony J. Delgaudio
Typically, when a flight gets stranded or severely delayed, pilots make a bunch of vague assurances in hopes that their passengers won't riot. But a pilot for Air Canada recently decided that wasn't enough, and that the best assurance for his passengers was pizza.
CNN reports that after a flight from Toronto to Halifax was forced to land in New Brunswick due to severe weather, the unnamed pilot realized that his passengers were going to need some real sustenance. So, he called Minglers Restaurant and Pub and requested 23 pepperoni and cheese pizzas for his passengers, whose two-hour flight had become an eight-hour nightmare.
Passenger Philomena Hughes told CBC News, "It was something that could have been very stressful [but] he made it a lot easier." It's just further proof that pizza can truly heal most ills.