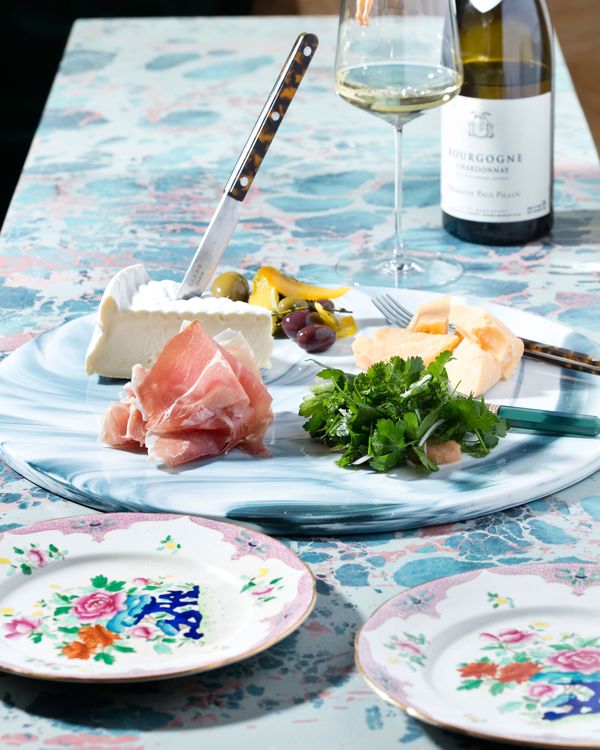 Niche Niche will host two 28-person wine tastings six days a week.
Photo: Melissa Hom
"Nobody in New York City has the room to do dinner parties properly anymore and I was raised on dinner parties," says Ariel Arce, who grew up in Hell's Kitchen and is now the owner of Air's Champagne Parlor and Tokyo Record Bar. "It was basically about eating some good food and drinking some good wine." Now, Arce will try to re-create that experience at a new wine bar that she'll open in Soho on March 4, at the corner where King Street dead-ends at MacDougal.
At Niche Niche, Arce will host $40 wine tastings — and the occasional beer or sake tasting — Monday through Saturday, featuring bottles personally chosen by drink-world experts from New York City and beyond. (Early participants include Momofuku's Jordan Salcito and Bay Area winemaker Dan Petroski). For an additional $40, attendees can also get a family-style dinner prepared by food director Zach Fabian and chef Aaron Lirette.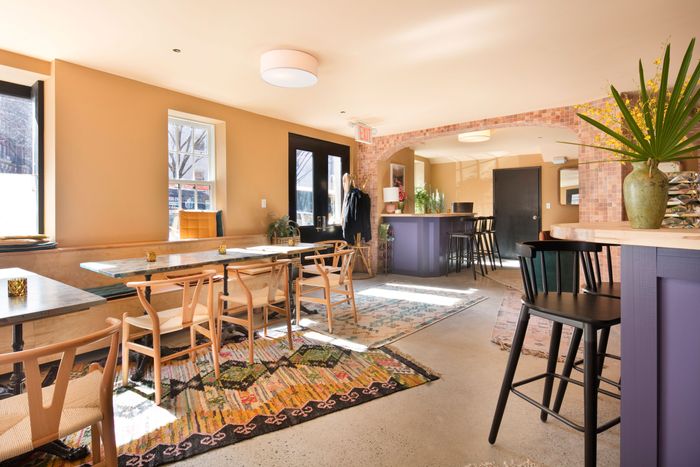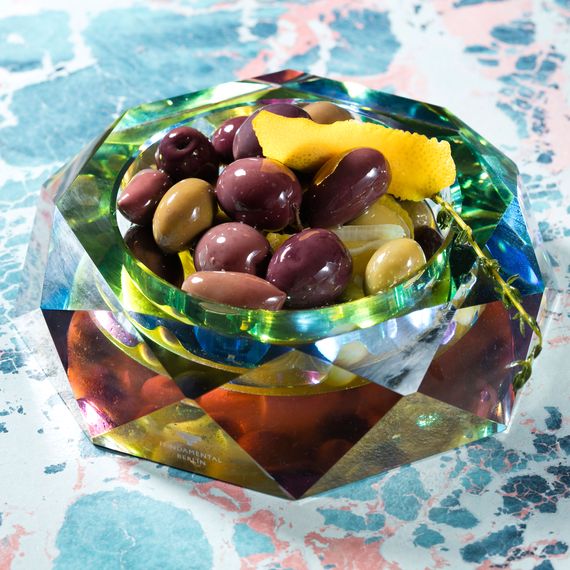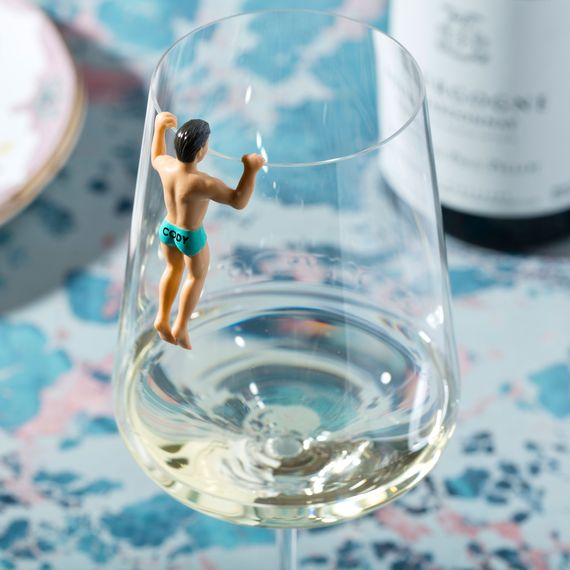 Arce has high expectations for Niche Niche's communal atmosphere. Before each tasting, one at 6 p.m., the other at 8 p.m., attendees will mingle over charcuterie and appetizers while trying their first and second glasses of wine and getting to know people they might not have met otherwise. After a half-hour or so, guests will take their seats at either the bar or one of the wooden booths that line the wall (all built by Arce's father, Federico) and dig into a family-style dinner built around that night's wine. Mardi Gras will also mark the bar's second night in business, so Lirette and Fabian will prepare a New Orleans–influenced feast. Along the way, the beverage expert for the night will share the story behind each wine that they've chosen to share that night and why it's so special.
"I don't think we have to prove our concept because my father and I have been doing this for the last 30 years of our life," Arce explains. "It's really just about having fun and bringing that into the world of dining where it's not so precious."
Though people are more than welcome to drop by for a glass in a small lounge area or to buy a bottle of wine, the whole bar will open to the public around 10 p.m. when Arce looks to welcome people searching for new wines to try, bottles to take home, or a nice post-dinner nightcap. (In a month or so, Arce will open a live music venue she's dubbed Special Club on the floor below.) Through the glass of the bar's wine refrigerator, patrons will be able to see what wines have previously been featured with notes on why their curators liked them. "The whole point of this is to connect people to the people that either make the wines or sell the wines or love wines," Arce says. "I have no interest in opening anything that's not experiential. Hopefully you'll come and sit at this table and you'll get to know the person next to you. Hopefully you'll sit at the bar and get to know the chefs."
And don't worry, the featured experts will be compensated, 20 percent of the night's pool to be more exact, which they can keep for themselves or donate to a charity of their choice. "No judgement either way," Arce says. "We're just glad they want to come to our house."
Niche Niche, 43 Macdougal St. at King St., West Village; no phone