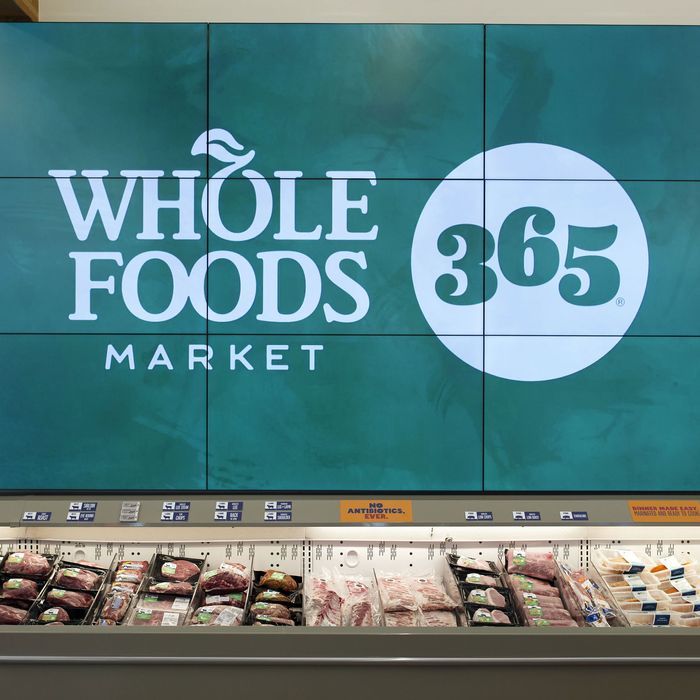 So long.
Photo: Patrick T. Fallon/Bloomberg via Getty Images
It was only three years ago that Whole Foods was making a big hoopla about its 365 chain, the lower-priced spinoff that the company promised would be "hip, cool, and tech-oriented." At one point, co-CEO Walter Robb even teased the very exciting possibility of, uh, in-store tattoo parlors. That, shockingly, never came to fruition, and now 365 is going the way of all retail that isn't Amazon-owned: Yahoo Finance reports the grocer will convert all 12 of the stores into regular Whole Foods branches.
While Whole Foods will switch out 365 branding and make other necessary changes, there will still be a noticeable difference. They'll all be 10,000 to 15,000 square feet smaller than the usual Whole Foods stores, and accordingly, may lack some things, such as full-service butchers. The news isn't entirely surprisingly given that Whole Foods said in an internal announcement in January that it would stop opening smaller stores and that, well, it hasn't really opened many 365s. Only nine locations have opened since Amazon bought Whole Foods, and some locations that were originally intended to be 365s were instead opened as regular Whole Foods.
All of the 365 locations will remain open as they're converted into regular old Whole Foods, though unfortunately it does not sound like America will finally get the grocery store tattoo parlors they were promised. Some will blame the change in plans on Amazon's focus on Amazon Go or the direction of Whole Foods, but Grub knows the real reason: customers never got over the fact that they couldn't get tattoos of, like, a can of 365 chickpeas, while shopping for them.