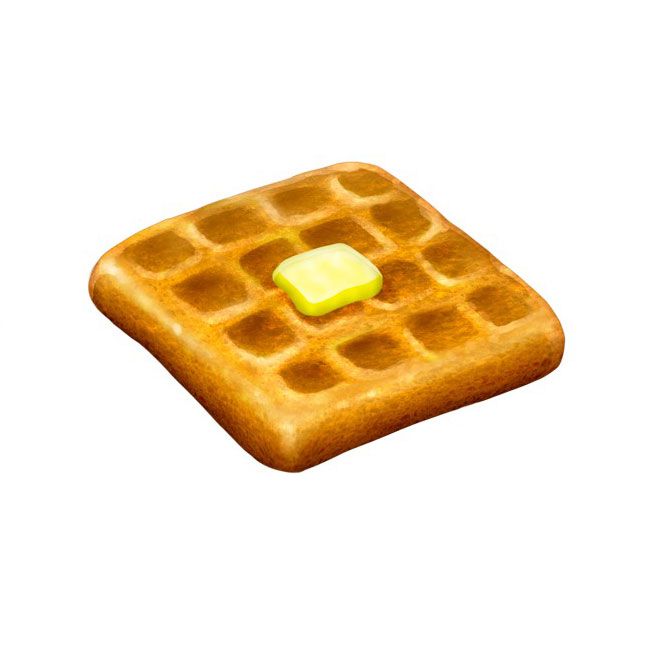 Part of a complete digital breakfast.
Photo: Unicode/Emojipedia
After six long years, the emoji breakfast is finally complete thanks to the long overdue addition of the fabled waffle.
This week, the Unicode Consortium released the final list of emojis that will come to our phones in 2019, including eight new food items. You'll now be able to text your buddies little illustrations of oysters, sticks of butter, and cups of maté. But the waffle remains the real star. Now it's up to the phone companies to add their versions to our digital keyboards — let's just hope Apple doesn't mess this up as badly as they did the bagel emoji.