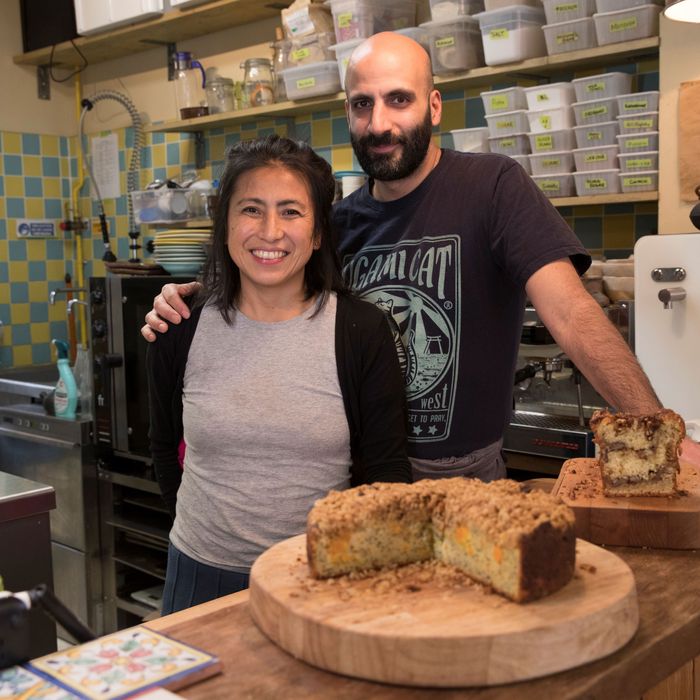 Photo: Thomas Samson/AFP/Getty Images
Finally, you can go on that globe-trotting Tour de Neighborhood Restaurants you've been planning — without leaving New York. For one night only, every month, Gabriel Stulman will turn over his Freehand Hotel restaurant Simon & the Whale to one of his favorite neighborhood spots from cities around the world. For the series, which they're calling the Neighborhood, Stulman has partnered with Resy. (All reservations will only be available through the service; individual dinners cost $150 a pop and there are limited number of reservations for all ten plus perks for the price of $2,000.)
The dinners kick off on March 14 with Seattle's The Walrus and the Carpenter, and there are some genuinely exciting names on the list — places you may have been hankering to go to next time you visited, say, Paris or Hong Kong. The May 6 dinner will be with Paris's mom-and-pop Mokonuts, which comes with both a charming love story and sweets that are "right up there with the best in Paris," per cookbook author and Paris blogger David Lebovitz. Every night will start off with a cocktail at Studio, Stulman's other restaurant in the Freehand. Check out the full schedule, and make your reservations.
March 14: The Walrus & the Carpenter (Seattle)
April 25: "Yakido" from Yardbird (Hong Kong)
May 6: Mokonuts (Paris)
June 4: Marconi (Montréal)
July 10: Le Pigeon (Portland, Oregon)
August 6: Bywater American Bistro (New Orleans)
September 10: Delfina (San Francisco)
October 10: Turkey and the Wolf (New Orleans)
November 6: Leon's Fine Poultry & Oyster Shop (Charleston, SC)
December 5: Dok (Tel Aviv)
This post has been updated to indicate that there will no longer be after parties following the dinners.