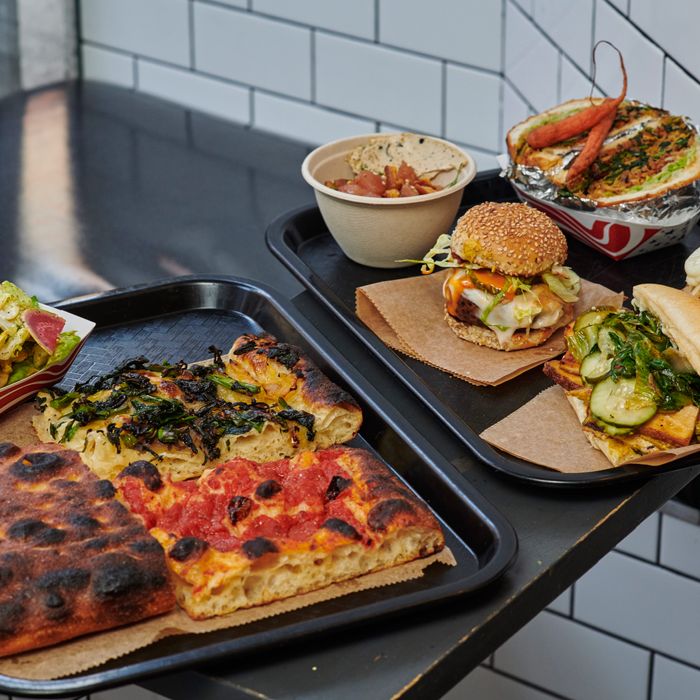 Photo: Christian Rodriguez
Ranch giveth and ranch taketh away. Yesterday, Superiority Burger announced from the pulpit of its Instagram account that the tiny vegan burger shack will put its "tahini ranch romaine" salad out to pasture. The news is, to put it mildly, possibly the most upsetting thing that has ever happened. That this unceremonious end came mere days after Ranch Girl became an American icon only makes the move more difficult to process.
Superiority Burger's tahini ranch romaine was the brainchild of a sous-chef named Julia Goldberg (who, it's worth noting, filed a lawsuit against owner Brooks Headley in 2017, alleging she was not paid for work she did on his cookbook). In August 2016, the dressing had already gotten its own profile in the New York Times, in which Goldberg spoke an essential truth: "Ranch is just a perfectly engineered food." Amen.
Superiority Burger being all about the "accidentally vegan" lifestyle, the tahini ranch was made without the traditional additions of mayonnaise and buttermilk, instead utilizing nutty tahini and other ingredients including garlic powder and maple syrup. For the salad, that ranch was drizzled over romaine hearts with pickled cauliflower florets, cured cucumbers, and avocado. But the dressing was a party sauce that would have fit in anywhere — it was a good time, in salad form.
In the wake of tahini ranch's retirement, fans have come together to mourn their loss. Superiority stans responded to the news on Instagram with messages like "she had such a good run," "I FEEL LIKE MY MANS JUST GOT SHOT," "RIP to one of the greats," and, aptly, "Why?????????" A former co-worker messaged me a frowning emoji.
Tejal Rao, the author of the Times profile, tweeted about it, writing, "I will carry tahini ranch in my heart FOREVER." (Won't we all?) No services have been announced, but there is some consolation: The ranch recipe lives on, both in Rao's column and in the Superiority Burger Cookbook. Long live the ranch.