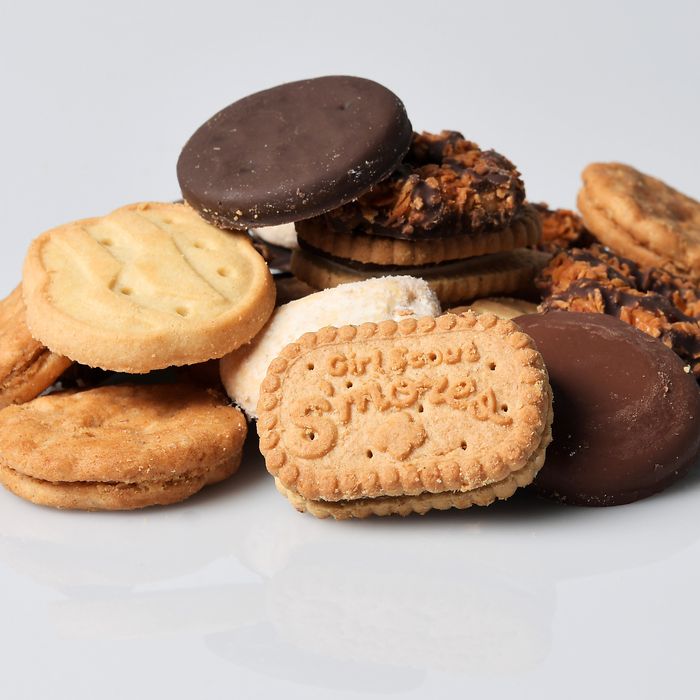 Samoas for days.
Photo: Katherine Frey/The Washington Post via Getty Images
Most people will go the extra mile just to score a few boxes of Girl Scout cookies. But a man in South Carolina recently went the extra mile for the little girls who sell the cookies by buying $540 worth of product to get them out of the cold.
Now, it turns out he might not be the good Samaritan many people believed him to be. According to the New York Post, the man has now been identified as Detric Lee McGowan after being arrested by the U.S. Drug Enforcement Agency on charges of conspiracy to distribute cocaine and fentanyl.
As CNN originally reported, McGowan came across two little girls, Emerson and Maya, selling cookies outside of a store in Greenville in 34-degree weather. He bought 7 boxes for $40 and then walked away. But shortly after, he returned and bought the rest of the girls' stock, to the tune of $540, just to get them out of the cold.
Cookie manager Kayla Dillard told CNN the girls had been selling cookies for two hours before the man showed up. "We all were shocked," she said. "The girls were very excited and thankful."
Now, it appears that $540 may have been drug money, and the Girl Scouts representatives say they will fully cooperate with investigators. In a statement, they said they had no reason to believe McGowan was "anything other than one of our valuable customers."
This post has been updated with new information.