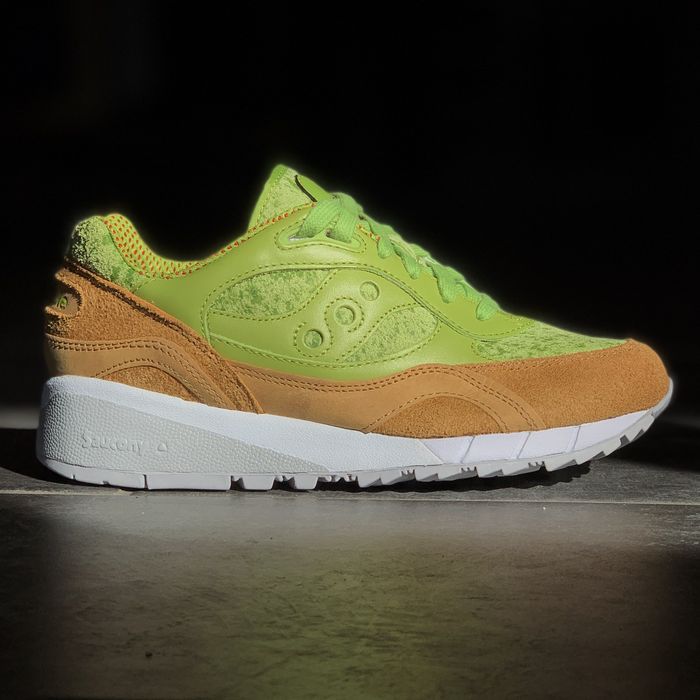 Meet the Shadow 6000 "Saucamole."
Photo: Saucony Originals
What to get for the hypebeast who has everything? How about a $140 pair of avocado toast–themed sneakers?
The shoes, from Massachusetts running brand Saucony, have been appropriately dubbed the Shadow 6000 "Saucamole" and feature an avocado-green topside with a layer of brown beneath that's the color of a nicely toasted sourdough. A green mesh with a red accent is the perfect wink to the red chili flakes that really pull a good avo toast together.
This isn't the first time Saucony has made food-themed shoes. The company's also made sneaks that look like astronaut ice cream, bacon and eggs, lobsters, pumpkin spice, Irish coffee, of course, the epic Dunkin' Donuts-themed runners from last March. But these new kicks are probably the best use of the $140 that you won't be putting toward a mortgage anytime soon.