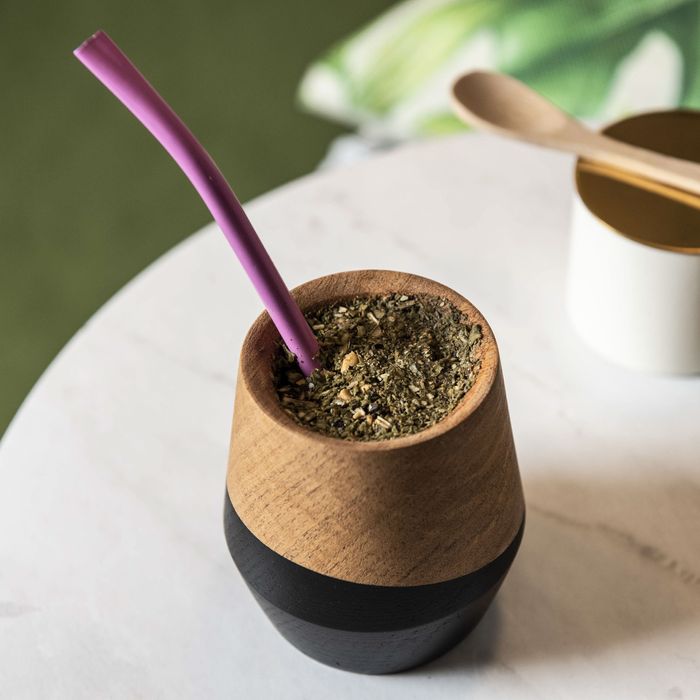 The traditional South American drink gets a showcase of its own in Brooklyn.
Photo: Liz Clayman
Drinking yerba mate for the first time requires a bit of mental preparation. Bitter and earthy, the initial sip can be a shock for anyone unfamiliar with the South American beverage. In Argentina especially, the drink is something of a ritual, one that Porteñas, a new café dedicated to all things mate, aims to bring to Williamsburg. While mate enthusiasts can find the drink in a handful of other restaurants and cafés around the city, Porteñas, which opens its doors this Saturday, is New York's first bar dedicated to the drink.
Not quite tea, not quite coffee, the caffeinated concoction is more of an infusion that boasts similar energy-boosting benefits. Mate is made by pouring hot water over the dried leaves of the indigenous yerba mate plant; it is then traditionally sipped out of a wooden gourd with a filtered metal straw called a bombilla.
The offerings at Porteñas, however, go way beyond this single offering. The menu also features mash-ups of Argentinian and American cultures: "South Williamsburg" empanadas stuffed with pastrami and pickles, "mateccinos," juices infused with yerba mate concentrate in flavors like lemon and passion fruit, and an assortment of yerba mate-laced pastries and baked goods.
The menu is the brainchild of chef Fernanda Tabares, who runs her own restaurant in Buenos Aires, and co-founded Porteñas with two other partners: entrepreneur and independent curator Carmen Ferreyra and Gretel Pellegrini, a dentist and Ferreyra's wife. (The restaurant's name, slang for "ladies from the port city of Buenos Aires," is a reference to its three owners.)
Inside, the bright, modern space is all cream hues and greens, and Ferreyra hopes that Porteñas will become "the Starbucks of yerba mate." First, though, the team had to adapt the beverage's intense flavor to American palates. Drinking mate straight is akin to drinking black coffee, says Ferreyra, which led to a natural evolution: "Usually, you add sugar, you add milk, you add creamer, so, okay, what if we started adding on other things to mate?"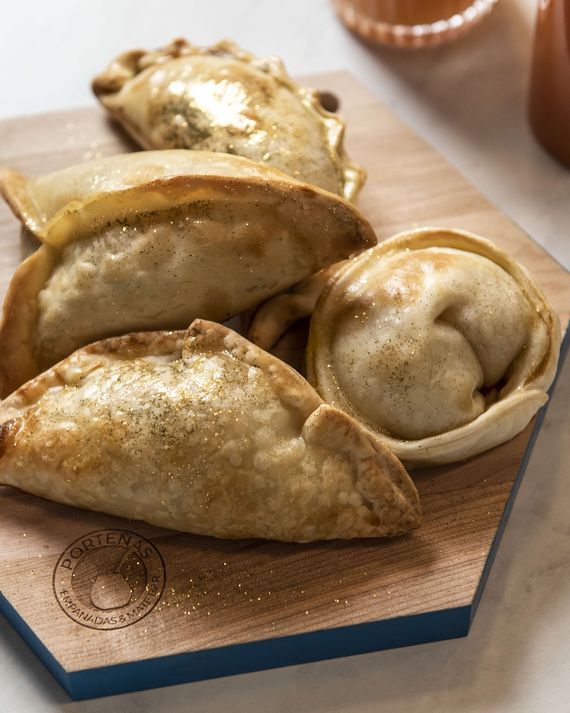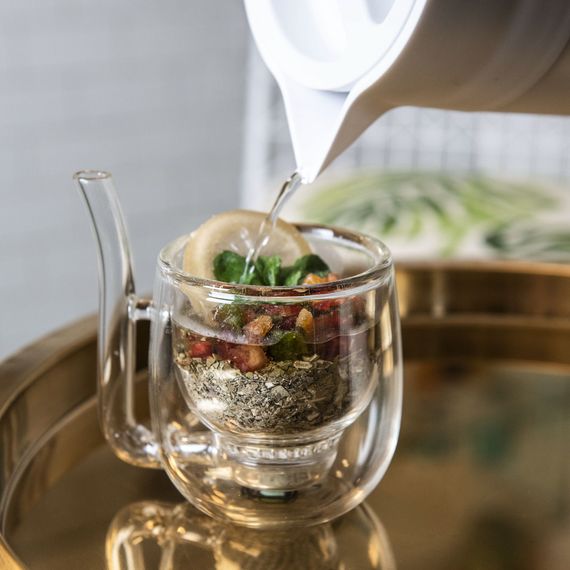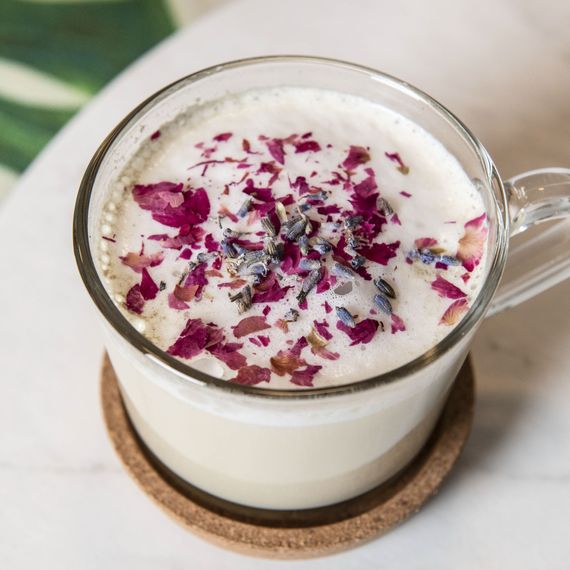 Tabares tempers the drink's bitterness by incorporating unconventional mix-ins like rose petals and cinnamon, creating four mate blends that range from the delicately citrus-infused (Tropical Breeze) to the coffee-doused (the aptly named Wake Up). One caveat: traditional mate requires you to sit with it, as it can't be taken out. For $12, you get a liter of hot water and a mate blend served in your choice of either a gourd imported from Argentina or a special glass with a built-in straw and strainer. Each water refill mellows out the mate flavor.
Customers in a hurry can grab a "mate latte" and some baked empanadas, which are available for delivery. Currently, there are four different flavors available, each inspired by a different locale (naturally, the Buenos Aires empanada is filled with beef).
The mate bar also comes with a purpose — Ferreyra and the team hope to hire a staff of predominantly immigrant women, though that goal has been easier said than done so far. "We want to empower women, we really want to bring in immigrant women, but we are having a hard time hiring cooks right now, so that will really be our mission," Ferreyra says. Pellegrini adds that they're expanding their goal to include all minorities, because as Ferreyra jokes, the trio checks all the minority boxes: "women, immigrant, gay."
Beyond that, the drink has become emblematic of the women's long-standing friendship. "Mate as a tradition in Argentina is something that you share, it's an excuse to sit down and talk and spend time with your friends face-to-face," says Ferreyra. "That's something that we wanted to offer here."