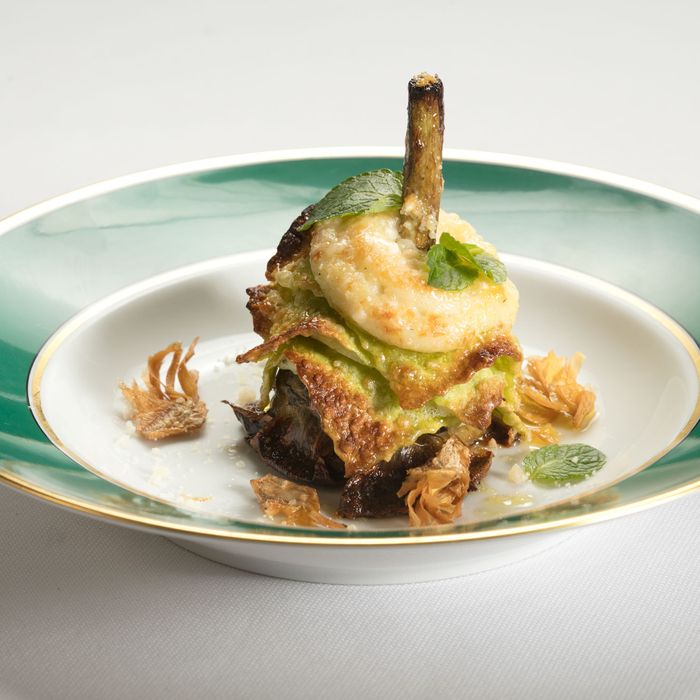 Artichoke lasagna.
Photo: Melissa Hom
You won't find many new dining rooms in the recent star-crossed annals of New York fine dining (not to mention the annals of that perpetually star-crossed culinary region of the city known as the Upper West Side) as elegant or classically inviting as the one at Leonti. If you're coming in from the blustery cold on a dark winter evening, the ambitious Italian restaurant, which opened several months back in the 77th Street space formerly occupied by the Michelin-starred restaurant Dovetail, can look a little like an executive dining salon in one of the venerable fashion houses in Milan. The foyer is patterned with dark, polished marble. There are tastefully glinting gold chandeliers hanging from the ceiling, and plush carpeting covers the floors. The lighting in the room is soft and flattering in that golden, mid-20th-century Mad Men kind of way, and the tables are set with gently flickering candle lamps and covered with white linen.
The pedigree of the co-owner and chef Adam Leonti inspires a general sense of confidence and well-being, too, as does his short, focused one-page menu, which is filled with cold-weather northerly Italian specialties like Tuscan white-bean soup, wheels of stuffed rabbit, and helpings of housemade fettuccine folded with spoonfuls of hand-chopped-wild-boar ragù. Leonti is a disciple of one of the country's great interpreters of the Italian canon, Marc Vetri, for whom he served as chef de cuisine at Vetri Cucina, in Philadelphia, for many years. His road to New York has been a circuitous one, involving lawsuits (he was forced to honor a noncompete agreement that he signed with a hotel restaurant in Williamsburg) and a stint working in Germany, so for fans of upmarket Italian cuisine around the city, this opening has all the trappings of a long-awaited debut.
Certainly the service at Leonti has all the trappings of a fancy theatrical production, complete with wait staff attired in dark jackets and vests (a few here worked at Dovetail), dishes portaged to the table under domed silver warmers, and sets of filigreed silverware and gold-rimmed porcelain plates that are changed after every course. The first thing we tasted was a rich, concentrated spoonful or two of beef brodo served in a cup with a little cherub on top as a warming amuse-bouche. After that came a refined blizzard of antipasti, which are served separately on little silver dishes, instead of all together on a single plate. There were bits of cold lobster en gelée in this swarm of dishes, anchovies laid out on slivers of Parmesan cracker, and tastes of foie gras and chicken liver on toast, although my suggestion would be to get just one order for the table, because at $30 per person, the costs can add up.
The relatively extravagant price of dinner is a recurring theme at Leonti, where only two of the early appetizer and primi dishes cost under $22: a chicory salad and a kale-and-bean-rich ribollita soup. The less-than-transcendent lobster ravioli I ordered one evening cost $38, which translated into a relatively whopping $9.50 per dumpling, a price that includes a scattering of buttery bread crumbs, for the record, and an opulent pool of lobster bisque that was tinged with a barely noticeable touch of coffee. Similar showy flourishes turn up in other pastas like the aforementioned fettuccine, which Leonti and his cooks flavor with hints of cinnamon, and the house lasagna, which is layered with a mash of Roman-style artichokes and plenty of béchamel and decorated with a slice of artichoke on top.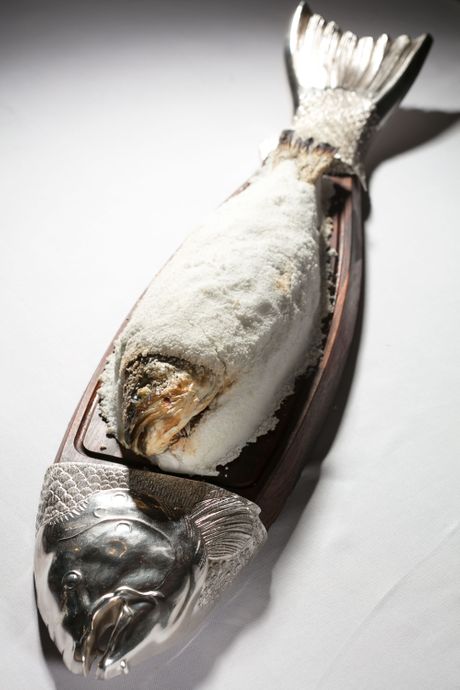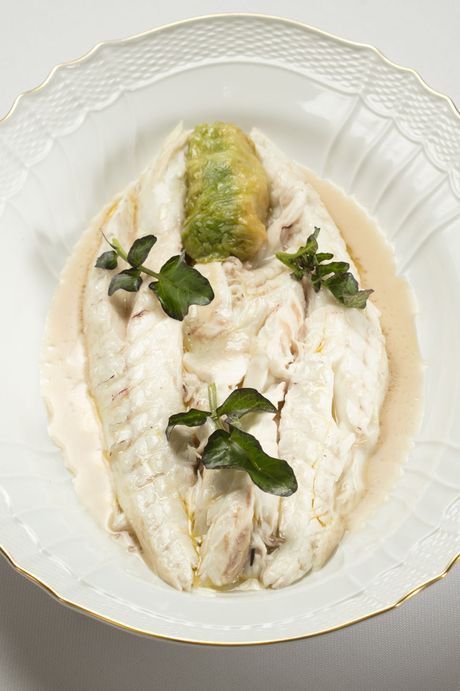 We seem to be in the midst of another rapturous pasta-boom moment in New York, but with a few exceptions (the lasagna, some very good malfatti dumplings molded with Swiss chard), these creations were received by the pasta loons at my table with a tepid smattering of polite applause. The same was true of the entrée portion of dinner, which, like many of the appetizers, didn't seem to quite add up to the sum of its glittering (and, yes, not inexpensive) parts. These included a piece of slightly tough turbot drowned in a savory zabaglione, a serving of $55 squab dressed with a strangely bitter pomegranate sauce, and a decorative savory pastry stuffed with a bland mix of pasta and what appeared to be Grandma's leftover meatballs. The tempura-light fried chicken "in pastella" was my favorite dish by quite a long way (the crumbs in the pastella are sourdough), and if you're in a festive, seafood kind of mood, call for the whole branzino, which is presented, before filleting, in its mummy casing of salt on a long silver tray.
Leonti was filled with the usual denizens of the Upper West Side fine-dining bubble on the chilly evenings I dropped in: graybeard psychiatrists dressed in their muted holiday sweaters; dignified matrons sporting glittering, oversize brooches; intense young couples wearing horn-rimmed glasses animatedly discussing the merits of the various RBG movies they've just binge-watched. As is often the case in this part of town, they seemed grateful just to be in the presence of an ambitious chef and his buzzy new restaurant, and why not? It's not every day that you find focaccia like this in the neighborhood (Leonti is an accomplished baker who mills his own flour) or classic Italian desserts (the generous, boozy tiramisu, the chocolate budino, the smoothly delicious "marsala pot"), although veteran Italian gourmands, be warned: You won't find much here that you haven't seen before, and if you plan to make the long trek uptown, remember to save up your pennies, because dinner doesn't come cheap.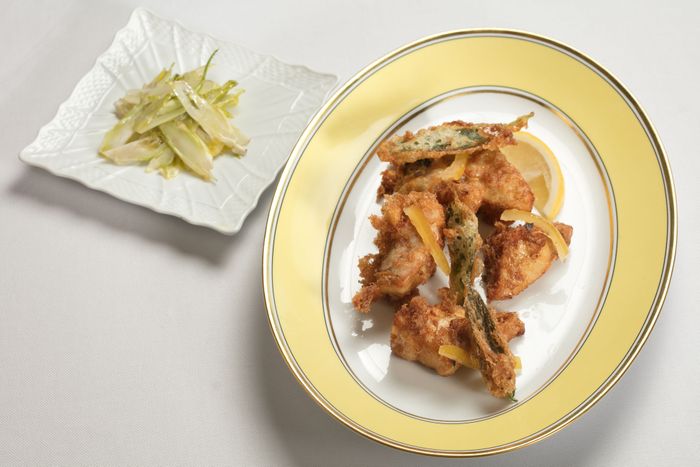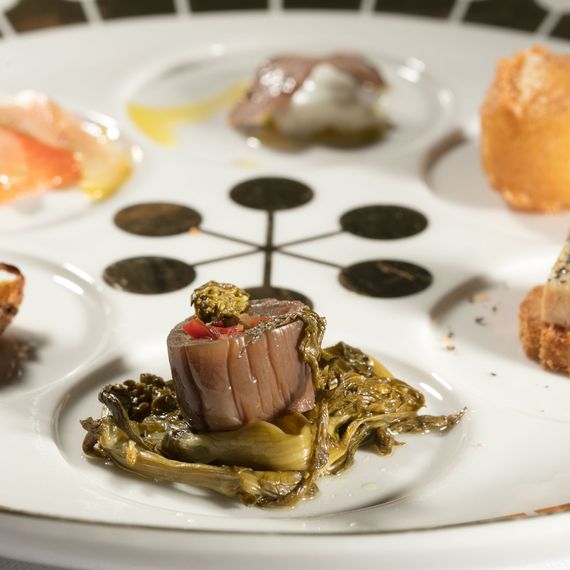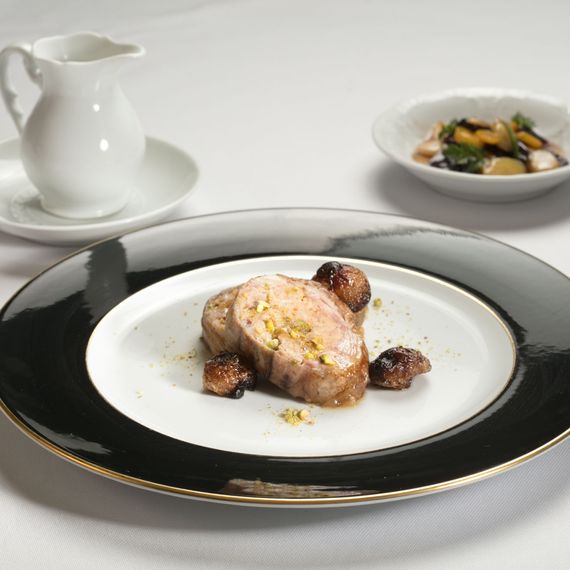 Leonti | 78 (out of 100)* | Solid
103 W. 77th St., nr. Columbus Ave.; 212-362-3800; leontinyc.com
Open: Dinner nightly.
Prices: Appetizers, $18 to $30; pasta, $24 to $38; entrées, $30 to $65.
Ideal Meal: Ribollita and/or fettuccine with wild-boar ragù, chicken "in pastella" or salt-baked branzino, tiramisu or chocolate budino.
Note: A healthy portion of Dovetail's wine cellar survives here (that restaurant's owner, Lewis Pell, is a partner in Leonti), but many of the 1,200 bottles will cost you.
Scratchpad: Multiple points for the setting, the service, and the best of the menu, with several points deducted for the uneven execution and extravagant prices, adding up to a solid 78.
*The rating scale of 0 to 100 reflects our editors' appraisals of all the tangible and intangible factors that make a restaurant or bar great — or terrible — regardless of price. See The Thousand Best for 999 more great places to eat and drink.
*This article appears in the January 21, 2019, issue of New York Magazine. Subscribe Now!