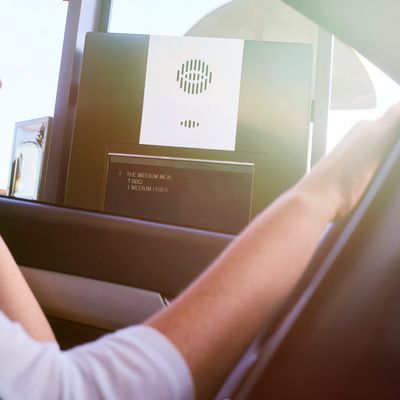 Alexa, I want a burger.
Photo: Martin Prescott/Getty Images/iStockphoto
Every day we move closer to a Jetsons-like future in which our food is prepared and delivered to us by robots. The latest proof of that? America's first-ever artificially intelligent drive-through.
Today, the Washington Post has a fascinating story on Good Times Burgers & Frozen Custard, a fast-food restaurant in Denver, Colorado, which recently implemented AI technology in its drive-through during the breakfast rush. Customers who drive up early in the morning are being greeted by a soothing female voice that was invented by Denver-based start-up Valyant AI.
While Valyant AI CEO Rob Carpenter claims that this AI technology has been welcomed by its human co-workers for covering what is possibly the most stressful job in a fast-food restaurant, the technology has its critics.
"These companies are saying, 'We don't care about you and we don't care if you're getting better service,'" Erikka Knuti of the United Food and Commercial Workers Union told the Post, referring to businesses that use such technology. "They'll say it's more efficient, but I don't know any situation where somebody said, 'I'm really glad that there wasn't somebody there at customer service or checkout when I needed help."