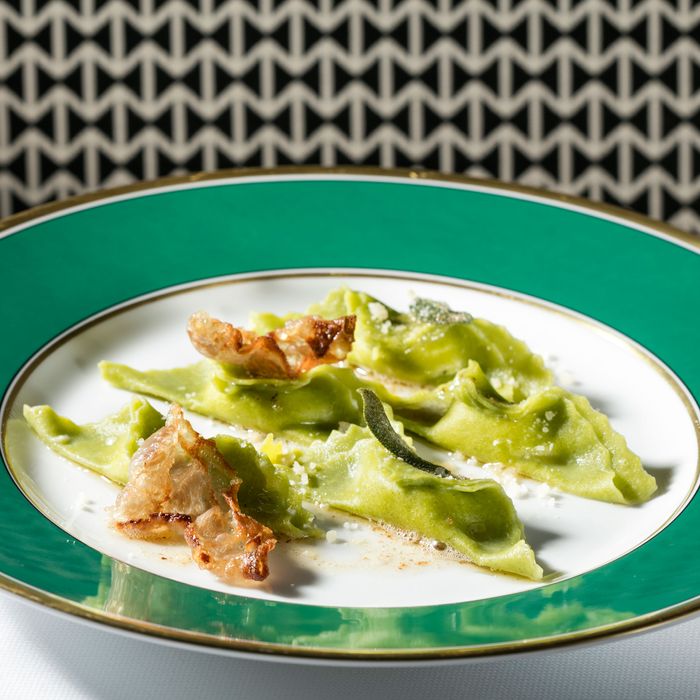 Leonti's casoncelli.
Photo: Melissa Hom
Even the most jaded pasta aficionado might be surprised by one of the specials that chef Adam Leonti offers at his Upper West Side restaurant: casoncelli alla Bresciana, a brilliant-green dumpling of delicate pasta sheets filled with saffron-laced cheese from Lombardy. The relatively obscure style of pasta originates from the region, too, but Leonti says he learned about it in America, while working for his former mentor, Marc Vetri.
"Anyone who worked for me over the last 20 years has learned it," says Vetri, the Philadelphia pasta savant who learned to make the dish while cooking in Bergamo, Italy, and first served it in New York at the Upper East Side restaurant Bella Blu back in 1996. Even still, casoncelli has not achieved mainstream status in this country the way, say, fusilli has, and it's still rare enough that it grabs your attention when it appears on any Italian menu.
"It's a big-belly pasta," says the chef Jonathan Benno, who served his own version of casoncelli at Lincoln Ristorante and now offers a version at Benno that's filled with artichoke and covered in shaved black truffles. "It allows you to stuff a lot of filling into it without a lot of what we'll call crust or outside seam."
Casoncelli turns up at just a handful of other spots, including Morandi (where it's stuffed with pumpkin) and ViceVersa (the traditional, meat-stuffed casoncelli alla Bergamasca); soon, a version will hit the menu at Café Altro Paradiso (stuffed with pork shoulder, mortadella, and Sicilian pistachios).
For Paradiso executive chef Zach Zeidman, casoncelli first popped up during research that now seems obligatory for any New York chef who cooks Italian food. He says his sous-chef, Hannah Shizgal-Paris, was tasked with finding new examples of stuffed pasta that could stand out on the restaurant's menu. "Hannah researched a bunch of things none of us had ever heard of before," he says.
Talk to enough chefs around town and you know that finding forgotten, obscure, and hyperregional pasta shapes is par for the course in a town where diners might grow weary of seeing the same spaghetti, linguine, and even cavatelli night after night. "There's a crazy fad of esoteric pasta shapes," Leonti explains. "Why is this one town's pasta that was meant for a sagra for August now being made in, like, central Jersey?"
To test out new shapes, chefs only need a few ingredients: flour, eggs, water, and an internet connection. "I think the advent of YouTube is when everything changed," Vetri says. "You can just look up different shapes. Before then, you had to actually head to Italy to see the shapes, find the book, or work with someone who had actually worked there."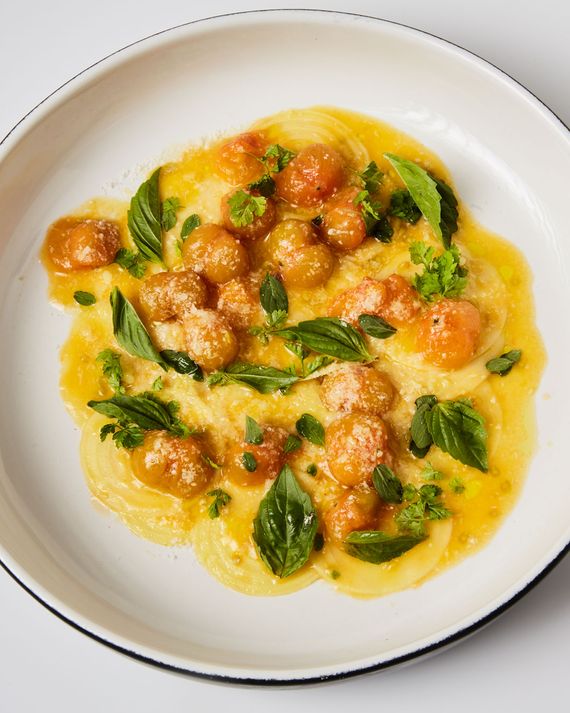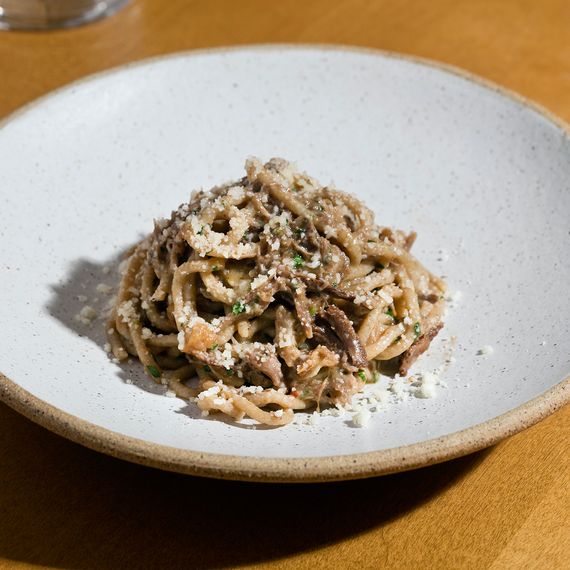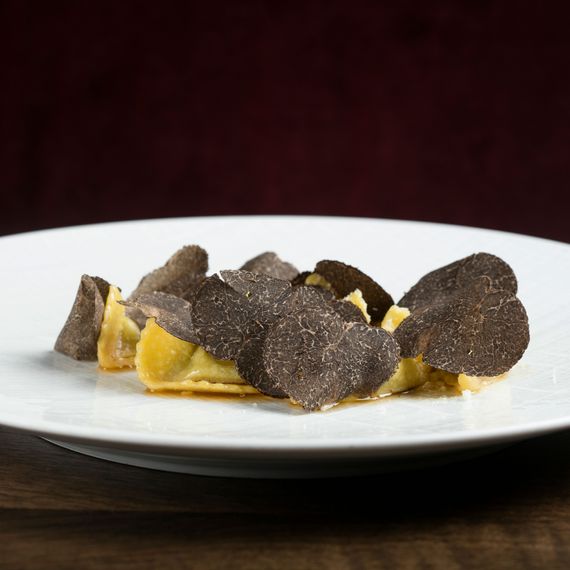 The upside, for diners, is that New York's menus are now littered with shapes all vying to become the next bucatini: caramelle (which looks like little candy wrappers), lumache (shells with pinched ends), corzetti (thoughtfully stamped coins of pasta), ochi (a raviolo with mysterious origins), pici (hand-rolled like it's the Play-Doh of pasta) and its cousin bigoli (like very thick spaghetti), malloreddus ("little Sardinian gnocchi"), borsa ("little purse," per the menu at Vic's), and even radiatori, which is named for, and looks like, tiny radiators (so hot right now!).
Chefs who dig deep enough also discover orphaned noodles with impossible-to-pin-down origins. Take, for example, the sopressini at Don Angie, a sultry, folded pasta that the restaurant spikes with Spanish paprika to accentuate its similarity to the smoked mussels it's served with. Even chef Angie Rito says she doesn't know where this shape originated in Italy (if at all?) — which probably also explains why the "sopressini" at Portland's Renata don't resemble Don Angie's. The version at Toronto's Lena Restaurant is a closer match; and it turns out sopressini is just one name for the pasta also known as borsa vuota. "In general, with our food," Rito says, "we try to find new things and do new things, because the Italian and Italian-American genres are so popular." (Rito says she first encountered the pasta on — you guessed it — YouTube.)
This race to find the next hot pasta shape means chefs are constantly modifying and evolving pastas, too — like the casoncelli. What's different about the casoncelli served at places like Leonti is that they aren't aren't by-the-book. "People are turning it into a shape, but it's not a shape, " Vetri says. "It's the dish." Now, however, diners encounter "this casoncelli, that casoncelli — so it's taken on a new thing, which is fine. Let's see what happens."
Benno, for his part, has another idea about why pasta chefs keep trying to up their repertoires: "Like everything else today," he says, "it's one-part Instagram." But even though the social media platform gave rise to Frankenfoods like sushi doughnuts and whatever the hell tacros are, pasta shapes allow chefs with actual talent to show off, too. Benno points to chefs like Missy Robbins, Evan Funke at L.A.'s Felix Trattoria, and Pennsylvania's Anthony Andiario as pasta-shape masters. "They're meeting it not with smoke and mirrors but with, you know, technique and years of experience and really intelligent, well thought-out dishes … There's a lot of wacky stuff going on out there in food," he adds. "Thank goodness there's this return to craftsmanship and integrity."