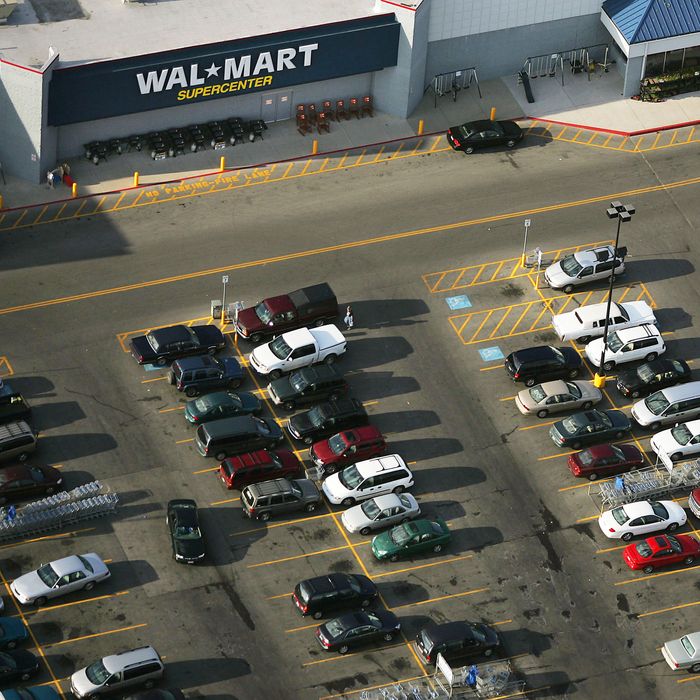 Get your scooters ready.
Photo: Chris Hondros/Getty Images
Certain petty crimes stand high above the rest, setting a new standard for debauchery. There's the woman who attempted to steal a live lobster from a Red Lobster, the lady who was arrested for attempting to faithfully recreate a certain dance move from Dirty Dancing in a wine store — and now, a new American hero out in Wichita Falls, Texas has risen to join their ranks.
Wichita Falls' Times Record News reports that over the weekend, a woman was apprehended at a Walmart where she "reportedly had been drinking wine from a Pringles can for several hours while riding on an electric cart." The woman began her party for one at 6:30 a.m. on Friday.
When police arrived a few hours later, the woman had relocated to a nearby restaurant, where she was notified that she would no longer be allowed at the aforementioned Walmart, which is a rather small price to pay for setting a new standard for American shenanigans.