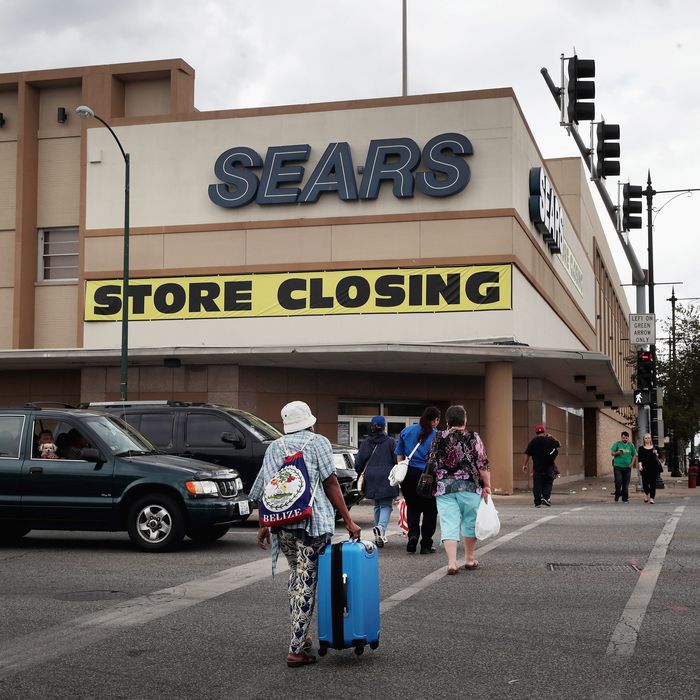 Bad news for Sears, good news for Amazon and Whole Foods.
Photo: Scott Olson/Getty Images
Like a vulture in the high desert, Amazon-owned Whole Foods is reportedly circling the sun-baked corpses of shuttered department stores in the hopes of turning them into its own future locations.
According to Yahoo! Finance, as the company looks to expand its 470-store footprint, execs have decided that the cheapest course of action may be to take over the locations of stores like Sears, Kmart, and other victims of the big-box die-out. In the last three years alone, Sears and Kmart have collectively closed nearly 330 stores, some of which are in places where Whole Foods has no locations, including Wyoming, Montana, Alaska, and the Dakotas.
Whole Foods execs declined to give comment to Yahoo!, but just this week the company's executive vice president of growth and business development told a group of real estate folks in Texas that if a well-located, previously-used space should present itself, Whole Foods would very likely "jump all over it."