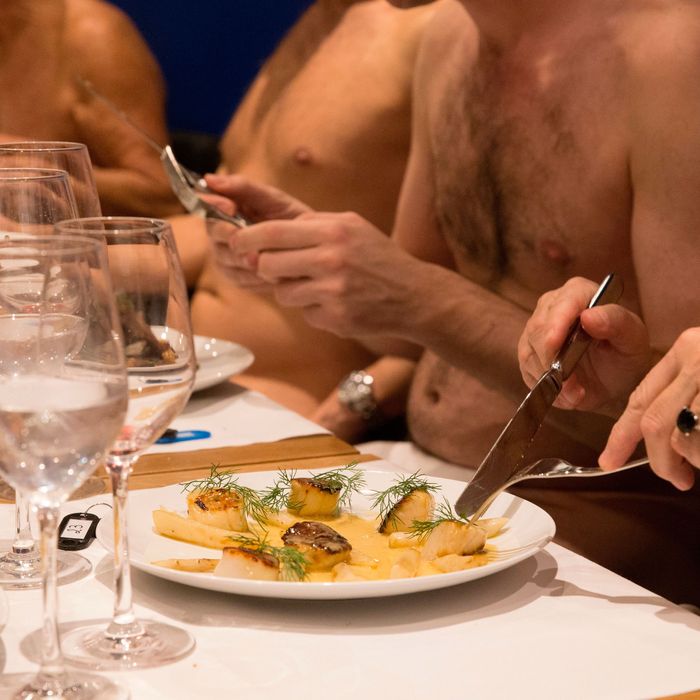 A new kind of dining!
Photo: Geoffroy van der Hasselt/AFP/Getty Images
The owners of Paris's first nudist restaurant have learned the naked truth: dining in the nude doesn't sell enough food. O'naturel will close on February 16, only 15 months after it showed up on the city's restaurant scene, baring it all. It was certainly a unique idea to offer an upscale, three-course menu for $57.50, but it wasn't meant to be.
The restaurant was opened — um — by twins Mike and Stéphane Saada, who are not actually nudists but just figured people would want to eat foie gras sans suits. In a statement posted to Facebook, the Saadas write, "We will only remember the good times," which, if Grub were to guess, would not include any of the times people presumably spilled scalding hot soup on their naked bodies. Alas, Parisians will have to go back to eating with their clothes on.