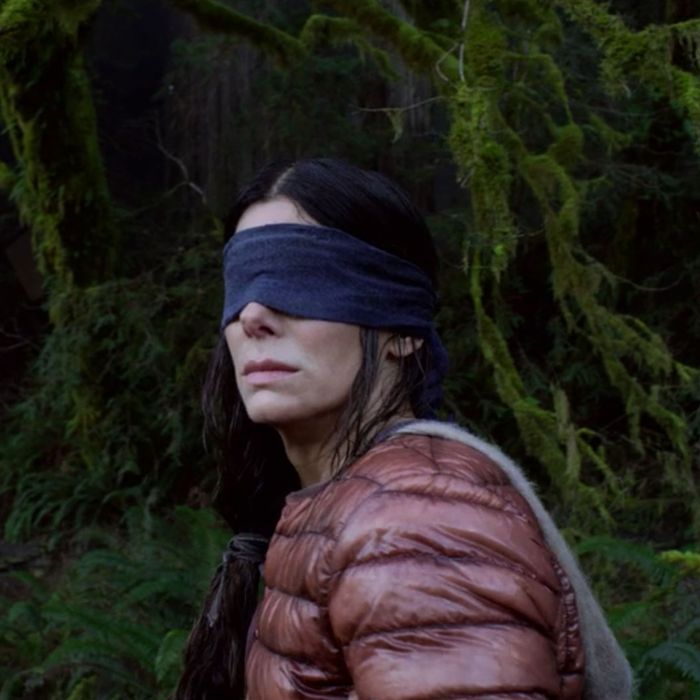 No peeking, not even to see what you're eating.
Photo: Netflix
Netflix thriller Bird Box has been out for less than a month and yet it feels like we've been talking about it for years.
Reactions to the post-apocalyptic thriller begot counterreactions, which begot memes, which begot teens walking around with blindfolds and bumping into things, and now there's a restaurant on Long Island putting together a Bird Box–themed meal tomorrow night.
According to a press release, the Milleridge Inn in Jericho will "transform into scenes from the Netflix blockbuster Bird Box as hundreds of local residents blindfold themselves and eat a meal to reenact the iconic scenes of the movie." Diners will remain silent throughout the entire dinner, during which music, bird sounds, and rushing water sounds from the film will play, and no one will be allowed to take off their blindfolds — no matter how stupid they look or feel.
Eventually, they'll be allowed to enter "the birdhouse," a safe space where they can take off their blindfolds "without fearing the monsters." Cool.