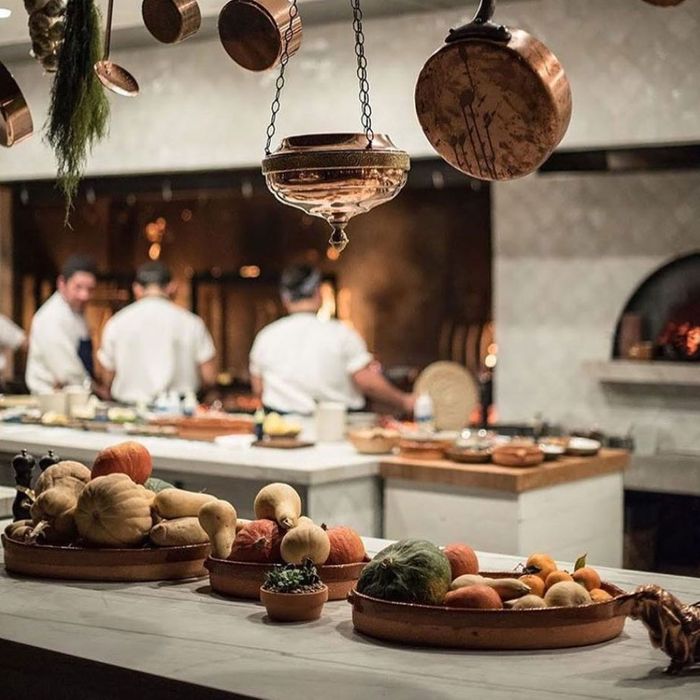 Hearth & Hound is no more.
Photo: thehearthandhound/Instagram
April Bloomfield's Hearth & Hound closed on Saturday night, ending a short first foray into Los Angeles for the chef. The restaurant opened in December, 2017, a few days before the New York Times published its report about alleged sexual harassment by then co-owner Ken Friedman. A month after the restaurant opened, the late, great restaurant critic Jonathan Gold reviewed it, praising Bloomfield as a "wonderful chef" while grappling with the issues of the allegations against Friedman. In June, Bloomfield bought Friedman out as they divided up the businesses they once ran together. A reason for the closure was not given.
The news of the restaurant's closure was first announced on the restaurant's Instagram in a note from Bloomfield, in which she wrote, "I love LA and hope that one day to cook here again soon [sic]." She declined to comment to a New York Times reporter who approached her during dinner service, during which she was cooking, and did not give a reason for the restaurant's closure. The paper reports that Hearth & Hound was packed that night.
Bloomfield and Friedman reportedly spent years and millions of dollars on the space, which was once a pub called the Cat and Fiddle. It's unclear what is next for it or for the chef, who moved to L.A. for Hearth & Hound. Bloomfield's Tosca Cafe in San Francisco and the John Dory Oyster Bar and the Breslin in New York remain open. As does the Spotted Pig, which Friedman still owns and where many of the allegations against him originated.