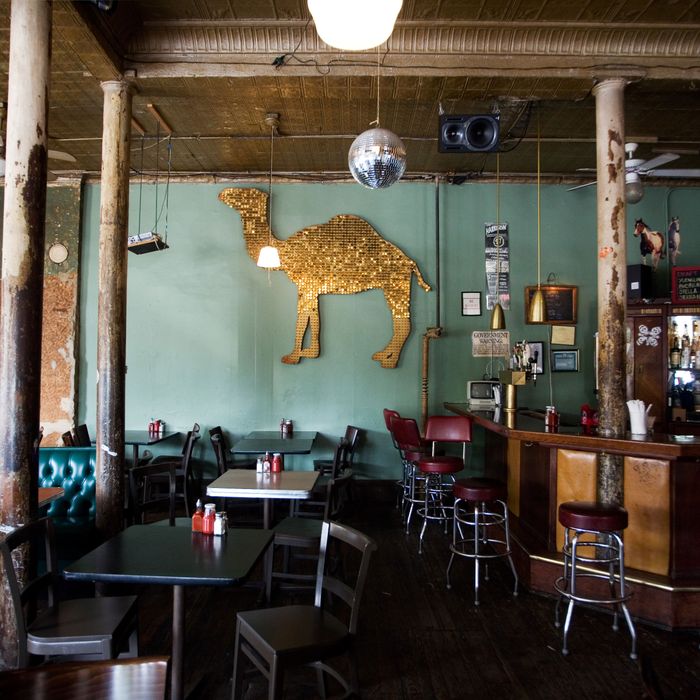 It won't be too long before it's empty like this.
Photo: Konstantin Sergeyev
Pour one out. Twenty-year-old Greenpoint bar Enid's will close on March 31. The home of Meatloaf Monday announced the news on its Instagram, asking fans to come "celebrate with us these next two months."
Like everywhere else in New York, Greenpoint has experienced neighborhood-changing gentrification since Enid's opened. The bar's corner of the neighborhood, around McCarren Park, has changed demonstrably in recent years as tall, pricey apartment buildings have sprouted up there. But the reason that Enid's is closing, co-owner Ashley James tells Bedford + Bowery, is that "it's time to move on."
For a certain set of New Yorkers, Enid's is one of those bars you almost certainly went to during your post-collegiate years. Probably too late on a weeknight, or possibly for brunch. It's a good, fun, and loud place that you were happy to have nearby. There's plenty of time still to relive those glory days before it's gone for good.