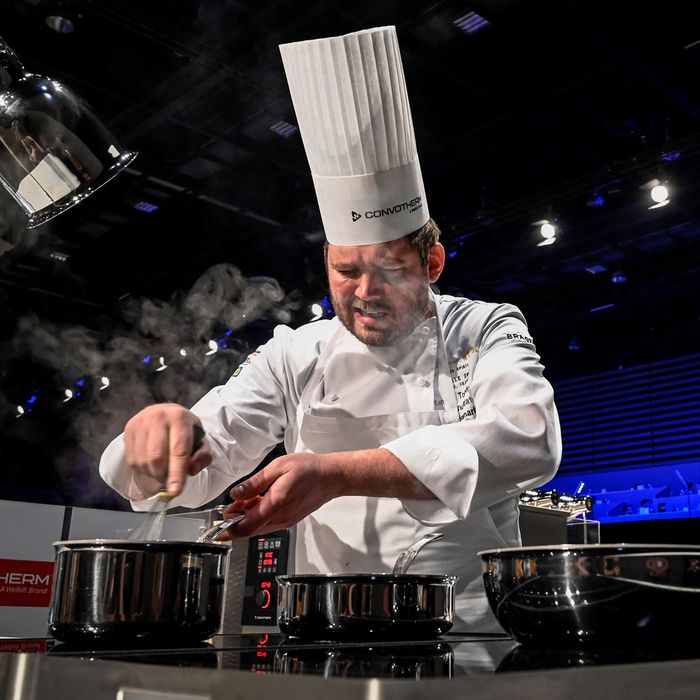 Congrats!
Photo: Jean-Philippe Ksiazek/AFP/Getty Images
Two years ago, the United States made fancy-food history by winning its first Bocuse d'Or in the competition's 30-year history. This year's biennial cooking competition, named for the late Paul Bocuse and arguably the most prestigious in its rarefied world, has been taking place in Lyon, France, for the past two days, and this afternoon (evening, in Europe), the winner was announced: For just the second time ever, Denmark came out on top.
The winning team consisted of chef Kenneth Toft-Hansen, of Svinkløv Badehotel Isbod, and Christian Wellendorf Kleinhert, who also won the Best Commis award. The silver went to Sweden and the bronze to Norway, completing a Scandinavian sweep. (The Americans, chef Matthew Kirkley and his commis Mimi Chen, did not medal this year.) Other winners include Morocco for Best Poster" (hell yeah), Finland for Best Theme on Platter, and France for Best Theme on Plate. The United States placed ninth this year.