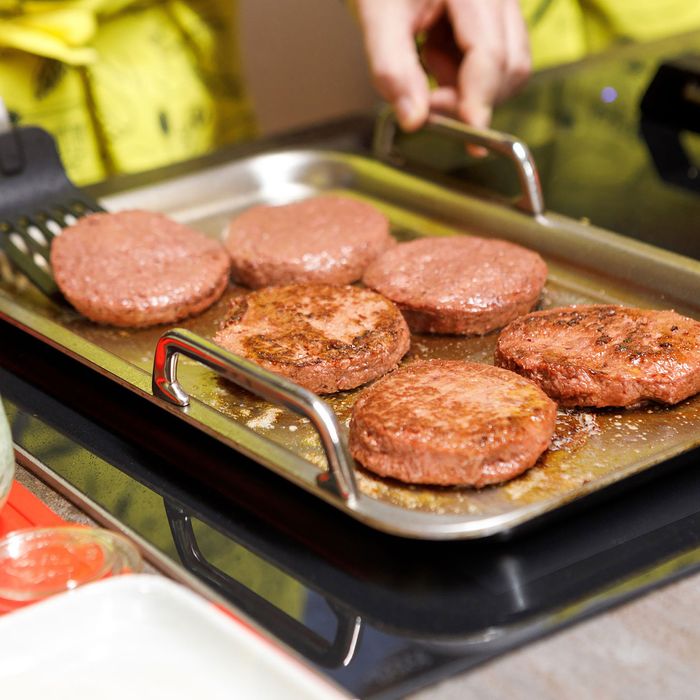 Meet the Incredible Burger.
Photo: Nestle S.A.
There's no doubt that the veganism movement has gone mainstream, with even multinational corporations working overtime to get in on it. According to Bloomberg, Nestlé is the latest corporation to double down on all things meat- and animal-byproduct free.
The business publication reports that this upcoming spring, Nestlé will introduce the Incredible Burger, a plant-based patty made from soy and wheat protein. The burger will be sold in grocery stores under its Garden Gourmet arm.
The Incredible Burger is not to be confused with the Impossible Burger, the highly popular "bloody" burger from Silicon Valley start-up, Impossible Foods. That company plans to bring a raw version of the burger to supermarket shelves next year, but first needs to get approval from the FDA. Whether Nestlé's deep pockets or Impossible Foods' existing popularity will win the race remains to be seen.