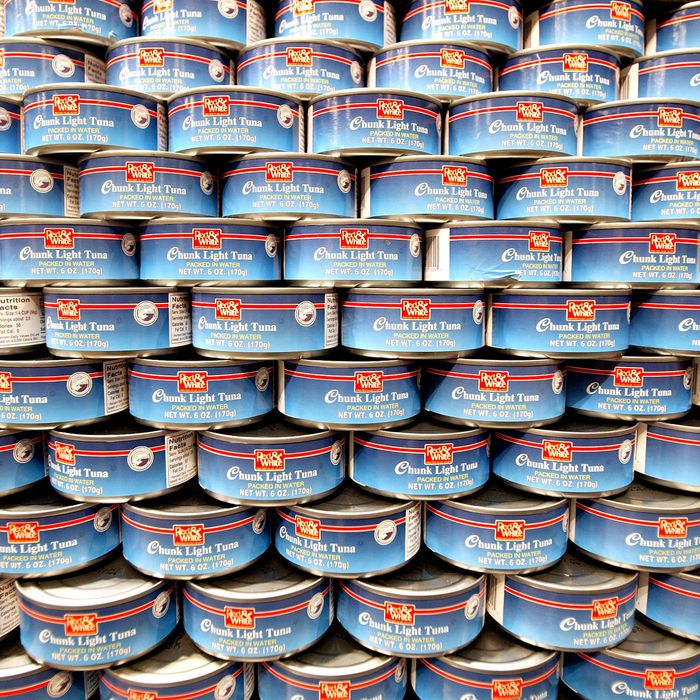 Photo: Mario Tama/Getty Images
Looks like paying multimillion-dollar fines for price fixing isn't the only thing canned tuna makers Starkist and Bumble Bee have to worry about. There's also the matter of their sales dropping precipitously.
The Wall Street Journal reports that sales of canned tuna dropped by 42 percent per capita between 1988 and 2016. And millennials are totally to blame. A mere 32 percent of 18- to 34-year-olds buy canned seafood compared to 45 percent of people over age 55.
The article highlights a number of reasons why the younger generation isn't into the canned stuff: They hate processed food; they don't want to support the companies that are responsible for overfishing; it's too smelly (really). And even if they did buy a can, they wouldn't know what to do with it.
"A lot of millennials don't even own can openers," Starkist's vice president of marketing and innovation Andy Mecs tells the Journal.
Starkist, Bumble Bee, and Chicken of the Sea think the solution may lie in packets of tuna not so dissimilar to what you feed to cats that don't like to drink water. And with hip, new flavors, like gochujang, sriracha, and buffalo, those pesky millennials will be back to tuna in no time.