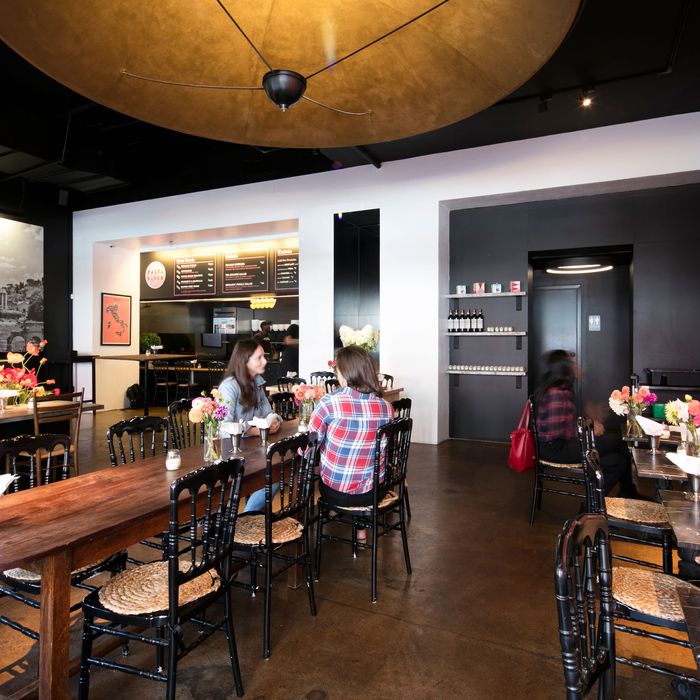 Looks like Pasta Flyer, Mark Ladner and Nastassia Lopez's fast-casual noodle shop, is aiming for new heights. Today, the pair revealed via Instagram that Friday, December 28 will be the restaurant's last day in operation at its current location, as they plan to move it to a new space next year.
Ladner, who previously ran the kitchen at Del Posto for a decade, opened Pasta Flyer last October, telling New York that he was ready to go "down market." Accordingly, saucy bowls of fusilli, spaghetti, rigatoni, penne, and fettucine go for just $7 and $9 (alongside a few salads and a beer and wine menu). Back in January, the restaurant earned one star from Times critic Pete Wells.
Lopez and Ladner haven't revealed where they're moving to or when exactly the new spot will open, so get your well-priced bowls of pasta in while you still can.